Skip to main content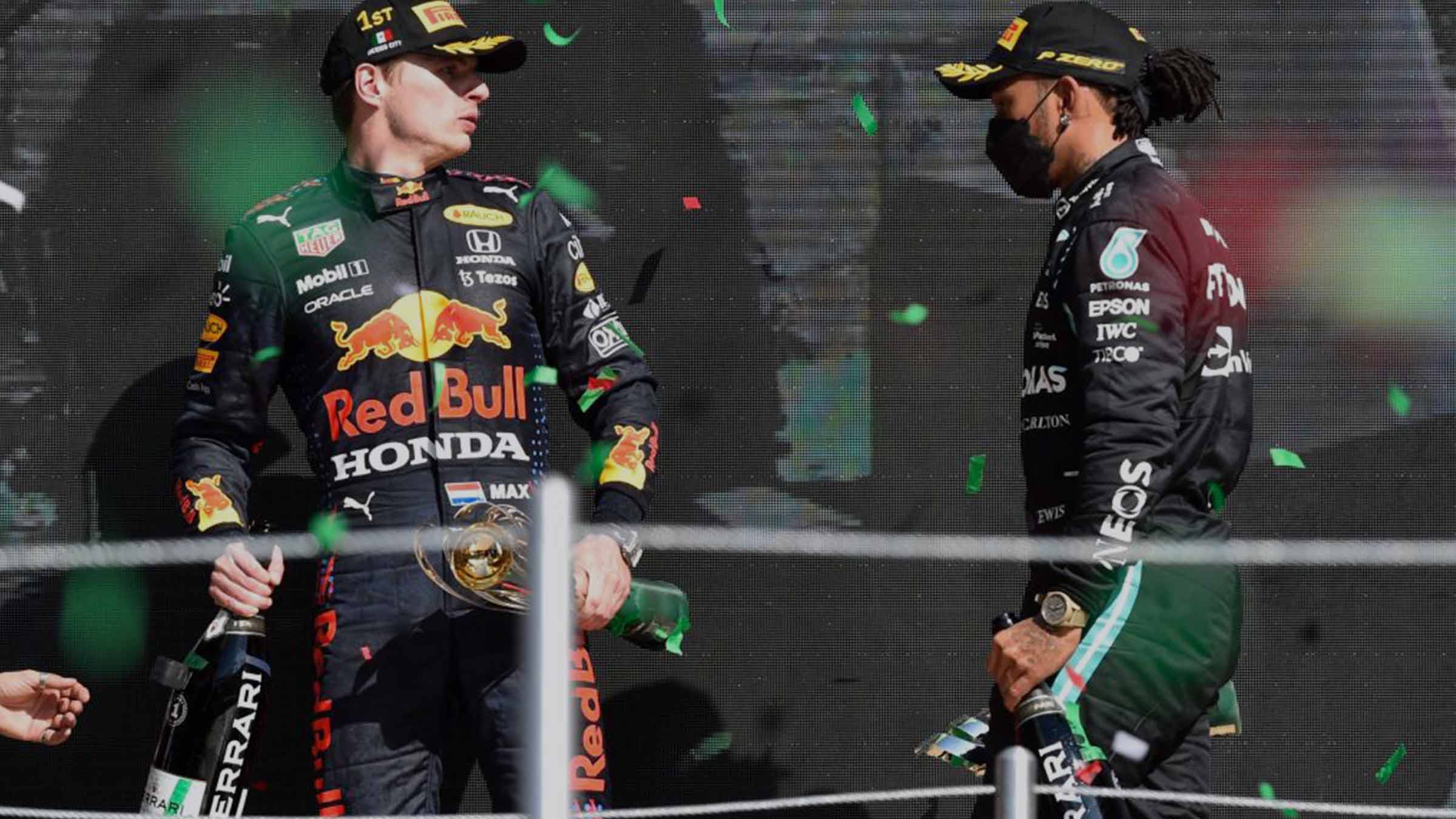 Lewis Hamilton and Max Verstappen had an epic battle for the Formula One title last season – and we're expecting more of the same in 2022. So who will win?

By Chris Miller, Writer
There's great news for fans of the speediest sport on Earth – the brand new Formula One season starts this week! The first race weekend takes place at the Bahrain International Circuit in Sakhir, beginning on Friday 18 March. And you can watch every practice, qualifying session and, of course, the race itself on Sunday 20 March, live on Sky Sports F1®/HD (CH 516/506).
In fact there's no need to miss a moment of this season's high-octane action with Sky Sports F1® and the Sky Sports app. And that's just as well, because one of the all-time great rivalries is ramping up. We're of course talking about that between seven-time world champion Lewis Hamilton and the young pretender, Max Verstappen, who claimed his first F1 title on the dramatic final lap of the final race in 2021.
With the British driver gunning for his record-breaking eighth championship, and his Dutch adversary eager to establish himself among the giants of the sport, it promises to be an electrifying duel. It's a hard one to call, but two Virgin TV Edit writers have given it a good go…
"Lewis Hamilton will be the champ"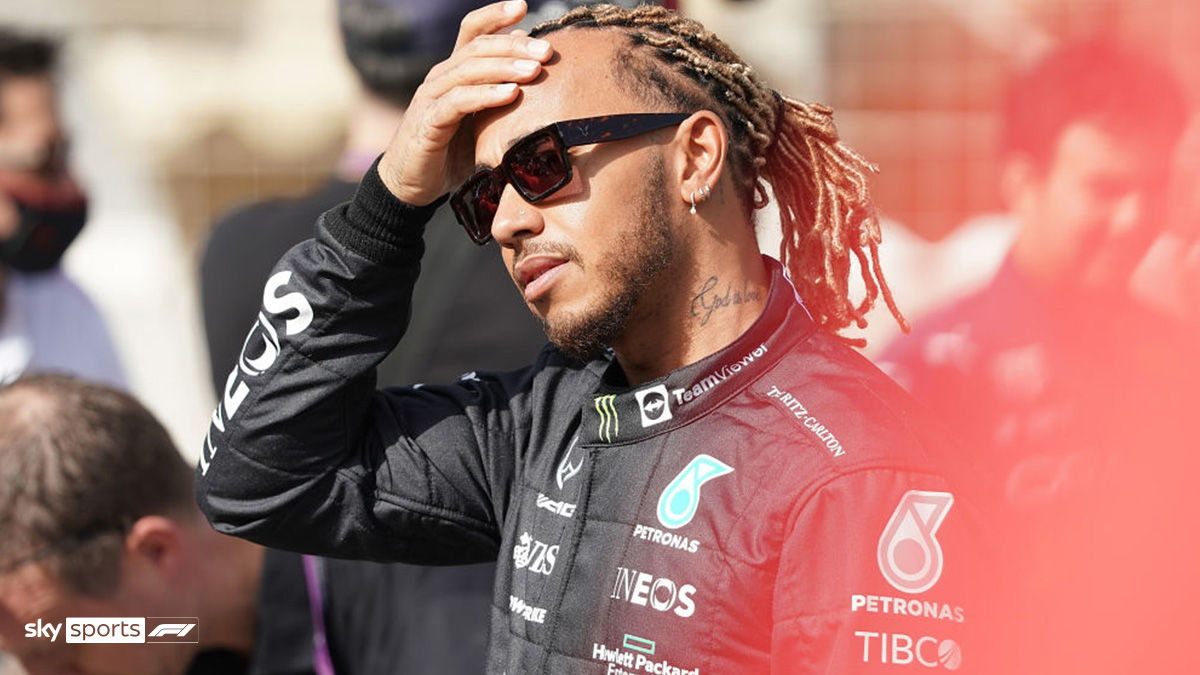 ...says Simon Ward, Content Editor

Hamilton will be fired up to take his title back
The 2021 F1 season was epic, to say the least. The ending, however, felt a little bit like the finale of The Sopranos, with everyone slightly confused and a wee bit angry (that's the most cleaned-up version of the internet comments we can write here). But champions are built on their reactions – and Lewis himself said just recently, "If you think what you saw at the end of last year was my best, wait until you see this year." Not that a seven-time world champion needs motivation, but if he did, he's clearly got it in spades here.
He eats pressure like his car eats fuel
F1 seasons are loooong, and Hamilton has won seven of them (and was one controversial lap off his eighth). The mental fortitude to do that season after season is utterly staggering in a sport as draining as F1. Hamilton has answered all the questions asked of him and has nothing left he needs to say on the track. The same cannot be said of Max Verstappen. Similarly, a lot has also been said of Hamilton's new teammate, George Russell. Both men will push rather than pressure Hamilton.
Mercedes are the most adaptable team on the grid
Regulations have once again been overhauled in F1, but each year Mercedes engineers respond with aplomb. Some pundits suggested the rules surrounding the shift in aerodynamic regulations would harm Mercedes the most, but since they unveiled their new-look car in pre-season testing, it looks like they have once again done something radically compared to the rest of the pack. Time will tell if that means speed on the track. But you'd be a bold person to bet against the team that has championship number eight in its sights for their star man.
"No, Max Verstappen's the man"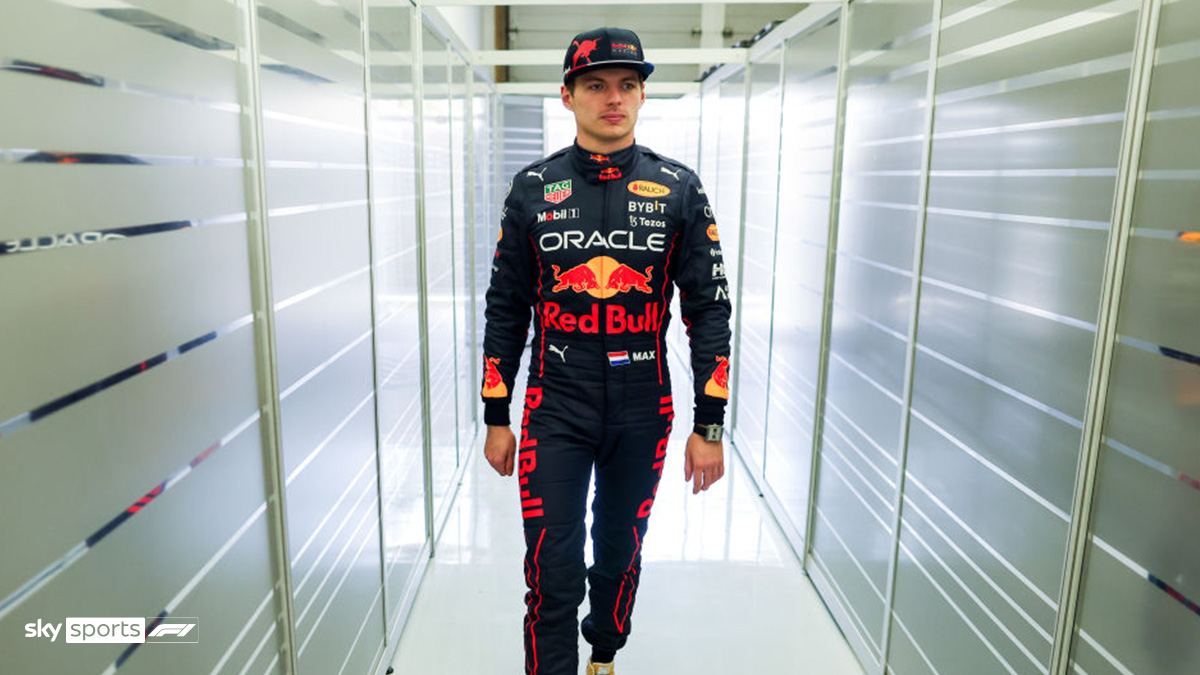 ...says Chris Miller, Writer

His calm resolve is already legendary
Sunday 21 December 2021. The Yas Marina circuit, Abu Dhabi. Lap 57 of 58. The safety car leaves the track and there's a matter of metres between Hamilton, the leader, and second-placed Verstappen. What were his thoughts at that moment? "I was like, "I need to overtake him. There's only one option here. I'm not going to finish second"," he told The Guardian. And overtake him he did – despite the cramp coursing through his legs and feet. Throughout the controversy and recriminations that followed, Verstappen says, he never had any concerns. He knew the world championship was his.
But he shows fire when he needs to
Verstappen proved he was battle-ready the moment he stepped into a Red Bull car in 2016. In his first race for the team, he became the youngest driver ever to win a Grand Prix. But he took his hunger for the fight even further in São Paulo in 2018, when he was on course for victory before a collision with Esteban Ocon, who was trying to unlap himself. The incident led to a Vertappen instigating a physical altercation in the garage – and he was given community service by the FIA as punishment. Yes, he's a calm dude. But do not mess with him.
He's just, you know, the fastest
"Verstappen, I think, now is the fastest driver in the business." Not my words; the words of Formula One legend Sir Jackie Stewart. Another former world champion, Jenson Button, goes further still, telling talkSPORT: "I think he is the fastest driver that has ever driven an F1 car, I really do." Indeed, the 24-year-old may have been born to go fast – his dad is former F1 star Jos Verstappen and his mum is karting champion Sophie Kumpen – but he's surpassed even those expectations. Frankly, he looks set to dominate Formula One for years to come.



And there's more…
You can watch every practice, qualifying round and race of the 2022 Formula One season live on Sky Sports F1®. Here's your guide to every race scheduled to take place this year.

F1 2022 – race calendar

Bahrain Grand Prix
Sunday 20 March

Saudi Arabia Grand Prix
Sunday 27 March

Australian Grand Prix
Sunday 10 April

Emilia-Romagna Grand Prix
Sunday 24 April

Miami Grand Prix
Sunday 8 May

Spanish Grand Prix
Sunday 22 May

Monaco Grand Prix
Sunday 29 May

Azerbaijan Grand Prix
Sunday 12 June

Canadian Grand Prix
Sunday 19 June

British Grand Prix
Sunday 3 July

Austrian Grand Prix
Sunday 10 July

French Grand Prix
Sunday 24 July

Hungarian Grand Prix
Sunday 31 July

Belgian Grand Prix
Sunday 28 August

Dutch Grand Prix
Sunday 4 September

Italian Grand Prix
Sunday 11 September

Singapore Grand Prix
Sunday 2 October

Japanese Grand Prix
Sunday 9 October

United States Grand Prix
Sunday 23 October

Mexico City Grand Prix
Sunday 30 October

São Paulo Grand Prix
Sunday 13 November

Abu Dhabi Grand Prix
Sunday 20 November
When is the Formula One Bahrain Grand Prix on TV?
Coverage of the first race weekend of the 2022 Formula One season starts at 11.30am on Friday 18 March on Sky Sports F1®/HD (CH 516/506). Coverage of the race starts at 1.30pm on Sunday 20 March on Sky Sports F1®/HD (CH 516/506).
Watch on the go
Virgin TV customers who subscribe to Sky Sports can watch on the go with the Sky Sports app. Not only will you be able to take your Sky packages with you, but you get in-depth sports coverage, as well as exclusive videos and interviews. On iPad and Android tablets you can also access Sky Sports' cutting-edge second-screen functions. Download from the Apple app store for iPad or iPhone, or from Google Play.
Upgrade to Sky Sports now
Don't have Sky Sports? You can find out about our Sky Sports package and upgrade here.
TV channels: Channels, content and features available depend on your chosen package. Channel line-ups and content are subject to change at any time and to regional variations.
HD: HD TV required to view HD channels. Number of inclusive HD channels depends on package.
Premium channels (add-ons): 30 days' notice required to remove premium channels/packs. Sky Sports SD subscription required to take Sky Sports channels in HD.
Sky Sports HD channels: Sky Sports HD channels £7 per month when subscribing to Sky Sports SD channels.
Sky Sports apps: Only available via the Sky Sports websites or apps (for selected iOS and Android mobiles and tablets) to customers who subscribe to these channels. UK only. Maximum 2 devices. Only available on iOS 8 and above, and Android 4.x. Selected content may not be available to view. Separate terms and conditions apply to the Sky Sports apps and websites.
F1: The F1 Logo, F1, FORMULA 1, FIA FORMULA ONE WORLD CHAMPIONSHIP, GRAND PRIX and related marks are trade marks of Formula One Licensing BV, a Formula One company. All rights reserved.