Skip to main content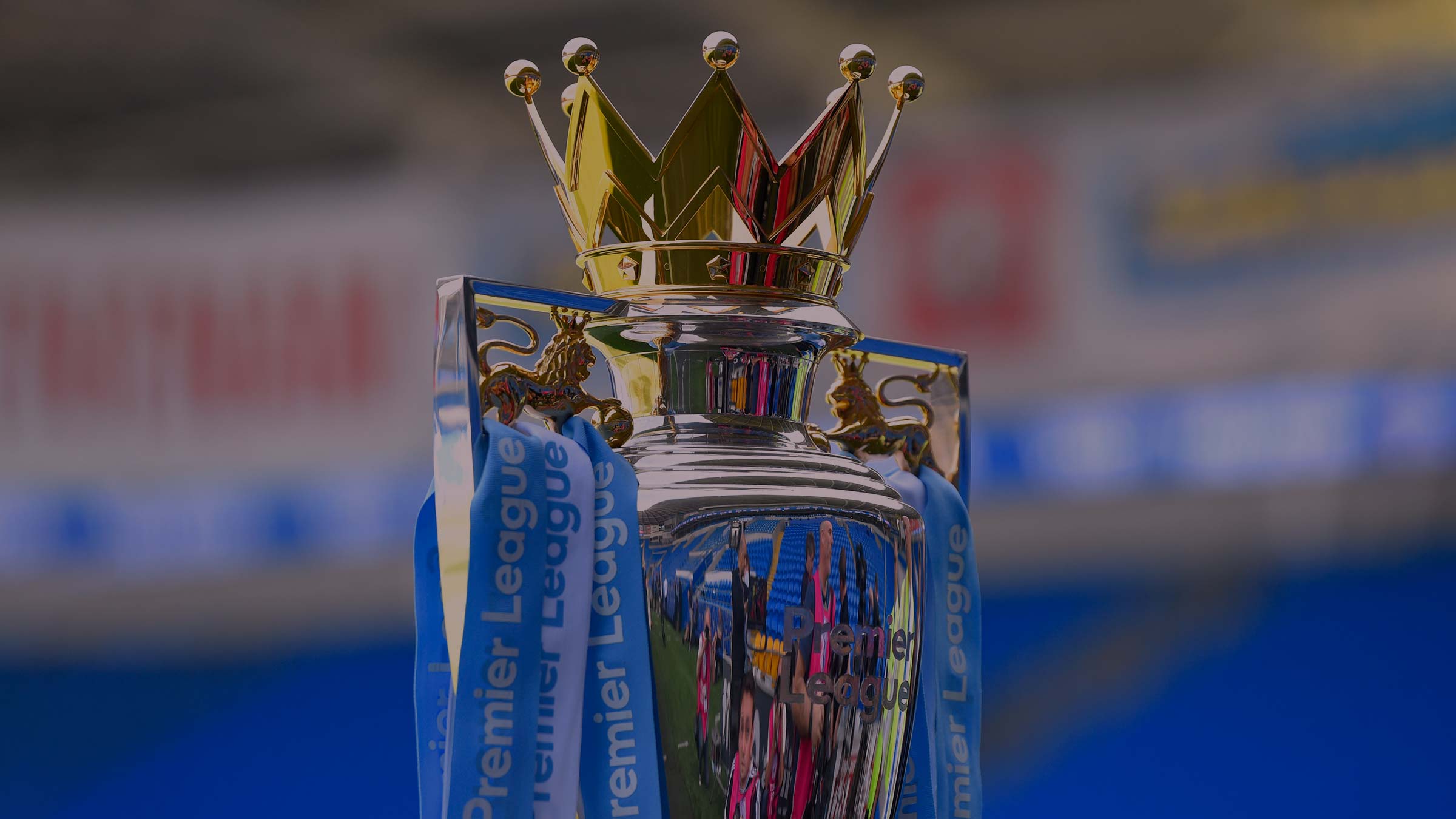 "How lucky I am to have something that makes saying goodbye so hard." Winnie-the-Pooh said that. He didn't reference it directly, but he was clearly talking about the 2018/19 Premier League season
Penultimate Premier League weekend on Sky Sports
Like a child who's been knocked over during a kickabout in the park, the Premier League is tearfully picking up its ball and heading home for the entire summer. Maybe it'll never return. Maybe the pitches will turn brown, those white lines disappearing in the undergrowth. "What is this football thing you speak of?" our unborn children might say. One man stands alone on the terraces. His name is Alan Shearer. "I can remember," he shouts to nobody as his grip tightens around his 1996 Ballon d'Or (third place). "I can remember."
We're being dramatic because the season is almost over, and we don't want it to end. It's a year in which Mo Salah was supposedly rubbish, and yet will still likely scoop up the Golden Boot and Goal of the Season. A year in which everyone in the country, at some point, managed Fulham. A year where podcast fans entered pubs up and down the country and said, with sincerity and straight faces: "Do you know who's worth listening to? Peter Crouch!" It's had more slip-ups than Gemma Collins on Dancing On Ice, more ups and downs than even Maurizio Sarri's nicotine patches can provide. And above all else, it had a proper title race.
August was a long time ago (best illustrated by the fact our initial fantasy football team confidently contained Manchester United's Fred – who, at the time of writing, had amassed a whopping 37 points!). So, ahead of the penultimate weekend of action on Sky Sports, read on to relive the 15 moments that shook the Premier League across an incredible season (so far!)…
1. That epic North London derby
First-half penalties (twice): check. Teams coming from behind (twice): check. Red cards, yellow cards, a 20-man brawl and goal-scoring subs: triple check. Unai Emery's first North London derby was less a baptism of fire and more a deep fire bath (which would be an incredible name for a band!). If any Arsenal fans had reservations about the post-Wenger era, this absolute 4-2 thriller that got one over Tottenham most definitely put them to bed. What. A. Game.
2. The pitch-invading cat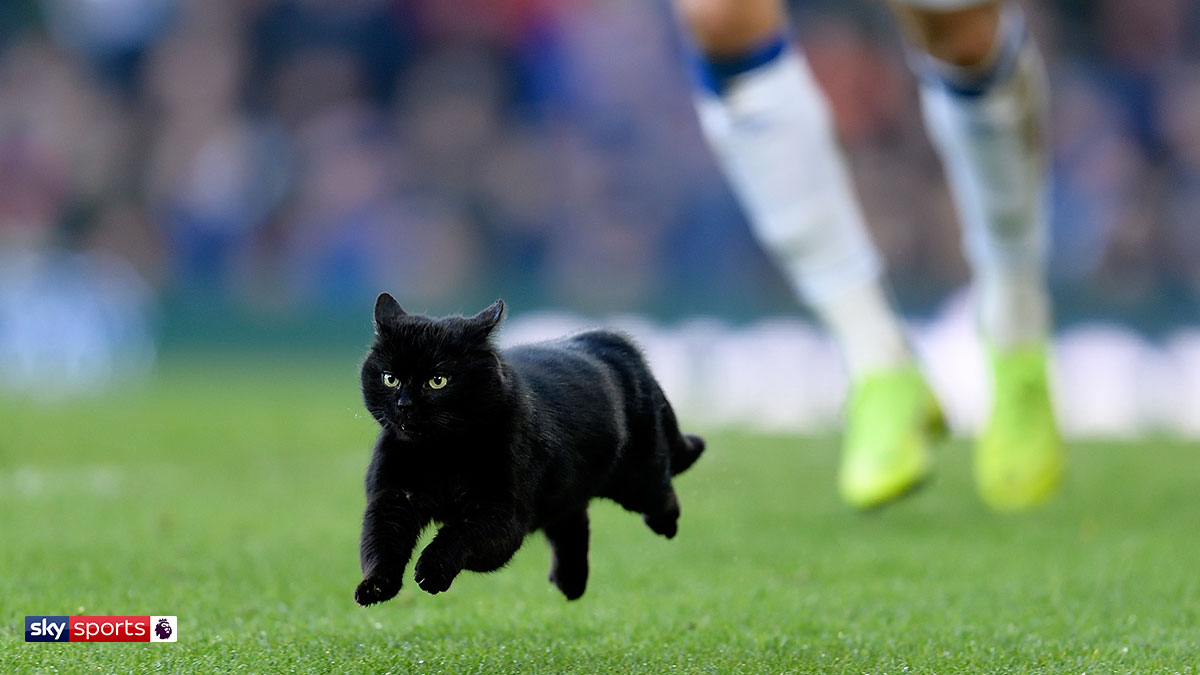 Normally pitch invaders don't make any list – apart from a list of absolute tools. But this was special, as a cat held up Everton's game against Wolves for four whole minutes. On BBC's Final Score, reporter John Acres filled two minutes of airtime commentating on the cat's movements. Highlights included, "He looks quite brave. He's in the penalty area. He's making a run towards goal this black cat now. Is he going to end up in the back of the net? No, he's just gone wide", and, "the cat now runs for the Everton goal. Can he make it? Across the line. He heads towards the post. Oh, it's just wide." It turned out the cat was also the only one who got behind the Wolves defence that game. Sign him up, Everton!
3. Alisson Becker tackles himself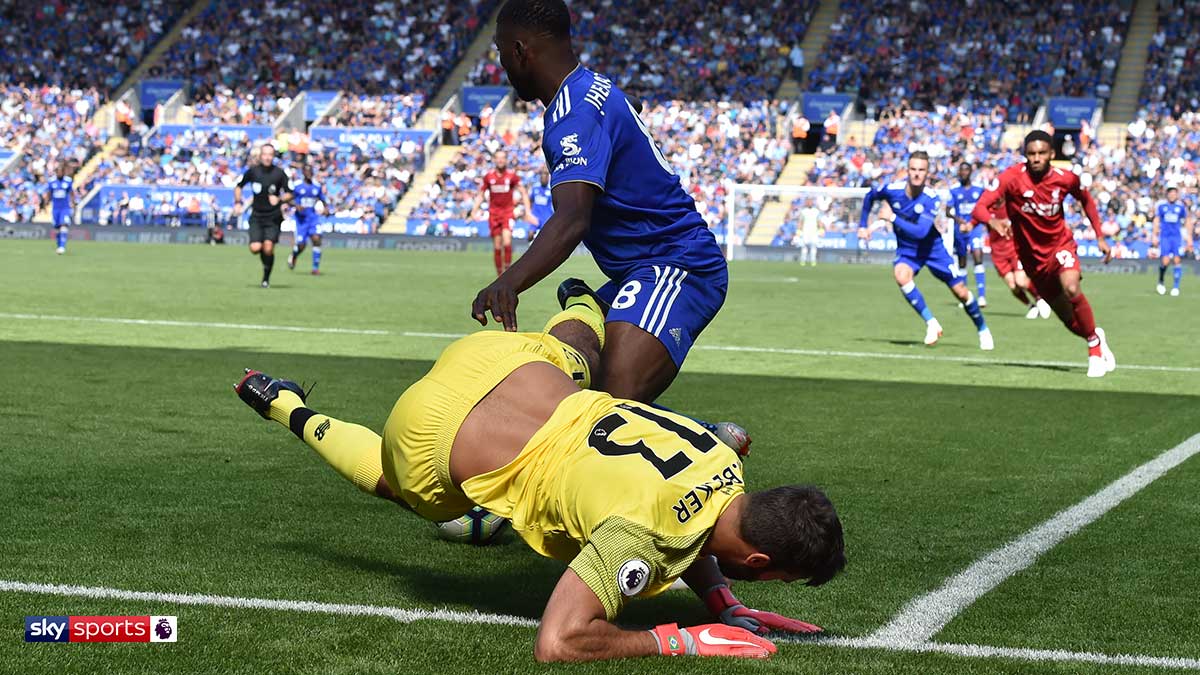 Fans of the question, "Why the hell do goalkeepers think they'd be decent outfield players?" will have found Alisson Becker's introduction into the Premier League hugely encouraging. The £67 million Brazilian's dribbling reminds us of a young Pelé. A very young Pelé. Baby Pelé, basically. (Pelé's dribbling had to be mopped up by an adult back then – Alisson, take note). The Liverpool goalie has had a few high-profile calamities this term, but none as bad as against Leicester, when he was dispossessed by Kelechi Iheanacho, who teed up Rachid Ghezzal to score for Leicester. The opposite of Becks appeal!
4. Tottenham finally open their new stadium
Spurs approached building a football stadium with the same level of aplomb that anyone demonstrates when preparing to tackle some flatpack furniture on a bank holiday – initial wild boasts of competency, quickly followed by numerous phone calls and a large bill to get someone in to do it properly. Having spent most of the season hanging around Wembley, Tottenham finally got the keys to their incredible new stadium in April. Did the moving delay derail their season? Maybe they were too flashy, or too ambitious. Still, they learned their lesson when it came to naming it – "Tottenham Hotspur Stadium".
5. Charlie Austin's post-match interview

Parklife!
6. José Mourinho out/Ole Gunnar Solskjær in
After a season and a half in charge of Manchester United, José Mourinho finally gave the fans something they actually wanted to see. Sadly, for him, it involved being given the sack. In came Ole Gunnar Solskjær, the original United super-sub, who undoubtedly did a phenomenal job. Well, there was one doubter – Paul Ince, who said he could have done what Solskjær did at United. If he meant standing in the United dugout in a tracksuit, then sure, he probably could have done that. As for managing the club, the "managerial career" bit of his Wikipedia page seems to offer a counter viewpoint…
7. Manchester City's next level tiki-taka
"I hate tiki-taka," Pep Guardiola reportedly once told his Bayern Munich players during his first season as their manager. "Tiki-taka means passing the ball for the sake of it, with no clear intention. And it's pointless." Flash forward to November 2018, and Pep's City side capped a memorable derby victory over United with a goal that certainly had a point at the end. Consisting of 44 passes, the move involved almost every member of the team before İlkay Gündoğan latched on to Bernardo Silva's cross to slot past David de Gea. Pep didn't seem to hate that bit of – whisper it – tiki-taka.
8. Watford's epic hiss-y fit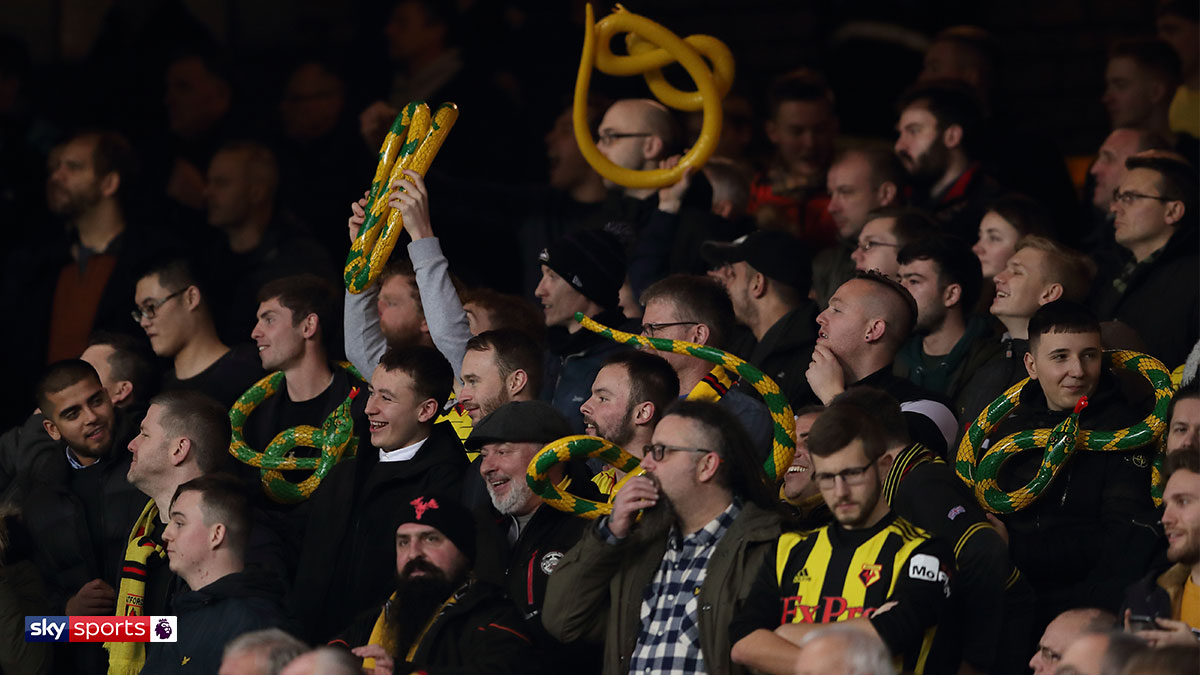 Every good football protest needs a prop. Charlton Athletic had toy pigs. Charlton (again) had beach balls. Um, Charlton (yes, again!) had stress balls. This year, someone other than Charlton got in on the act as Watford brought out the toy snakes. It was always going to be a feisty return to Vicarage Road for Everton (and ex-Wolves) boss Marco Silva. The home fans are still sore for the acrimonious way he left the club, with many believing his behaviour was snake-like in its deviousness. To get this point across, some supporters brought toy serpents into the ground and directed them at Silva. And to rub salt in Silva's wounds, Watford won 1-0.
9. Liverpool's many, many, many late wins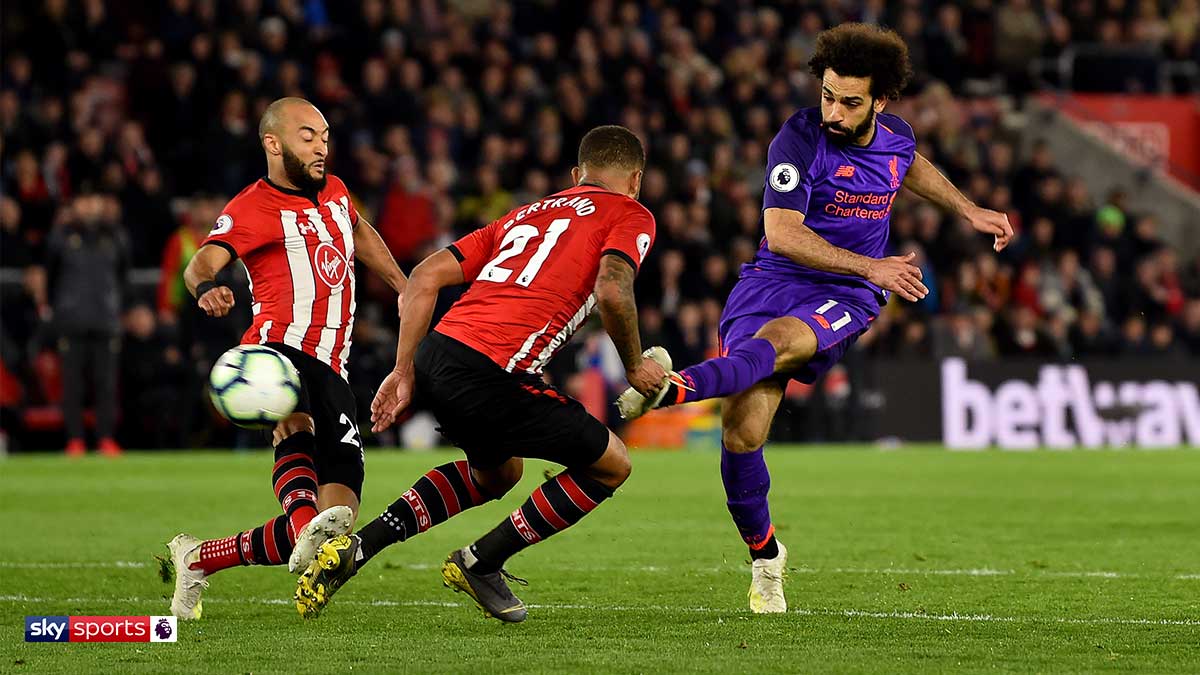 The Reds have given their supporters value for money (alongside heart issues) by playing the full 90 minutes all season. Or to put it another way, a whole 89 minutes more than most Fulham managers have lasted. No other side has scored more vital late goals than Liverpool. And they have been as memorable as they have been timely. Daniel Sturridge's absolute rocket against Chelsea; Divock Origi's derby winner that'll haunt Jordan Pickford for all time; Mo Salah's incredible solo goal against Southampton. Each time Manchester City have got their noses in front, Liverpool have bitten back in less a title race and more a war of attrition.
10. Juan Foyth's instant redemption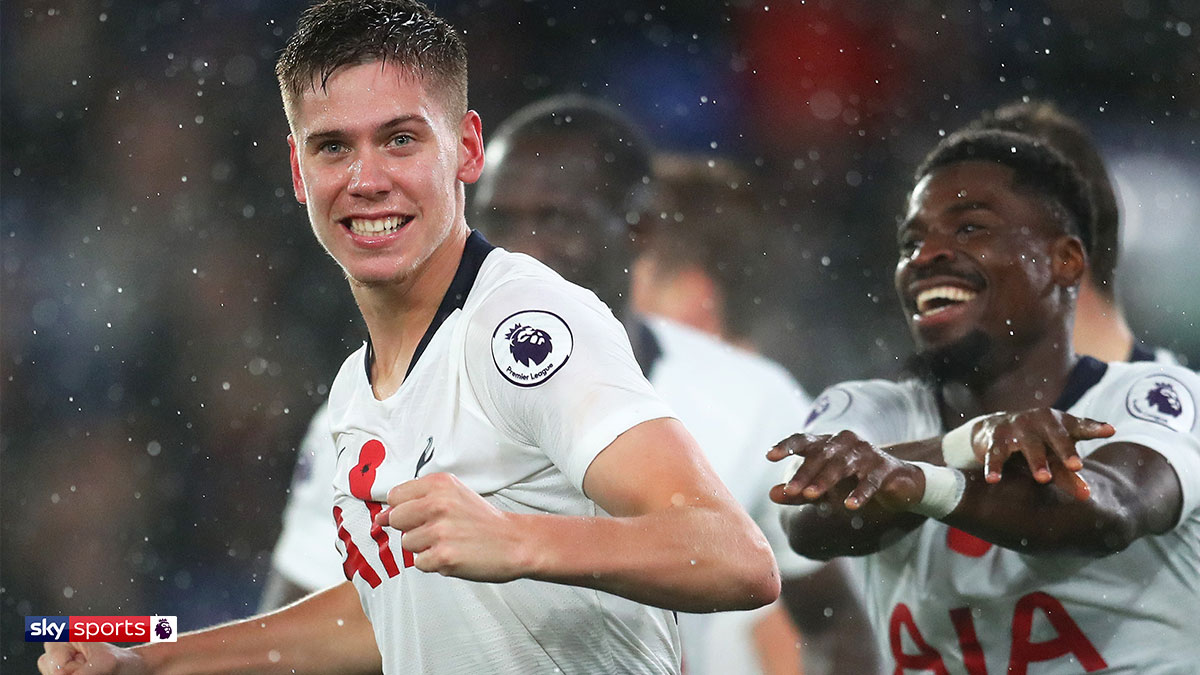 You might say that Juan Foyth's Premier League debut in a Tottenham shirt went like a dream – the kind of dream where you meet your girlfriend's parents for the first time, but you've forgotten to wear any clothes. The defender gave away not one but two penalties against Wolves in what's known in the business as having an absolute shocker. But against Crystal Palace one week later, he made amends by nodding in the winner, and helped to keep a clean sheet. Now that's how you answer your critics!
11. Riyad Mahrez's sky-high penalty
Think scoring from 12 yards with no defenders around you is easy? Apparently not. City's £60 million man Mahrez had a glorious chance to win the game at Anfield earlier in the season – and edge the champions clear of their nearest rivals at the top of the table – when he stepped up to take a penalty with five minutes remaining. When scientists recently managed to photograph a black hole for the first time, it was thought that the tiny spec on the image might actually be the ball Mahrez hit that night, still hurtling upwards into space.
12. Mourinho… again
With his team 2-1 up deep into stoppage time, it looked like José Mourinho's latest return to Stamford Bridge was going to be a hugely satisfying one. Then Chelsea snatched a late equaliser, assistant coach Marco Ianni rubbed Mourinho's nose in it, and Mourinho calmly walked away. Nah, just kidding. The touchline quickly resembled the street outside a nightclub at 2am.
13. Manchester City's demolition of Chelsea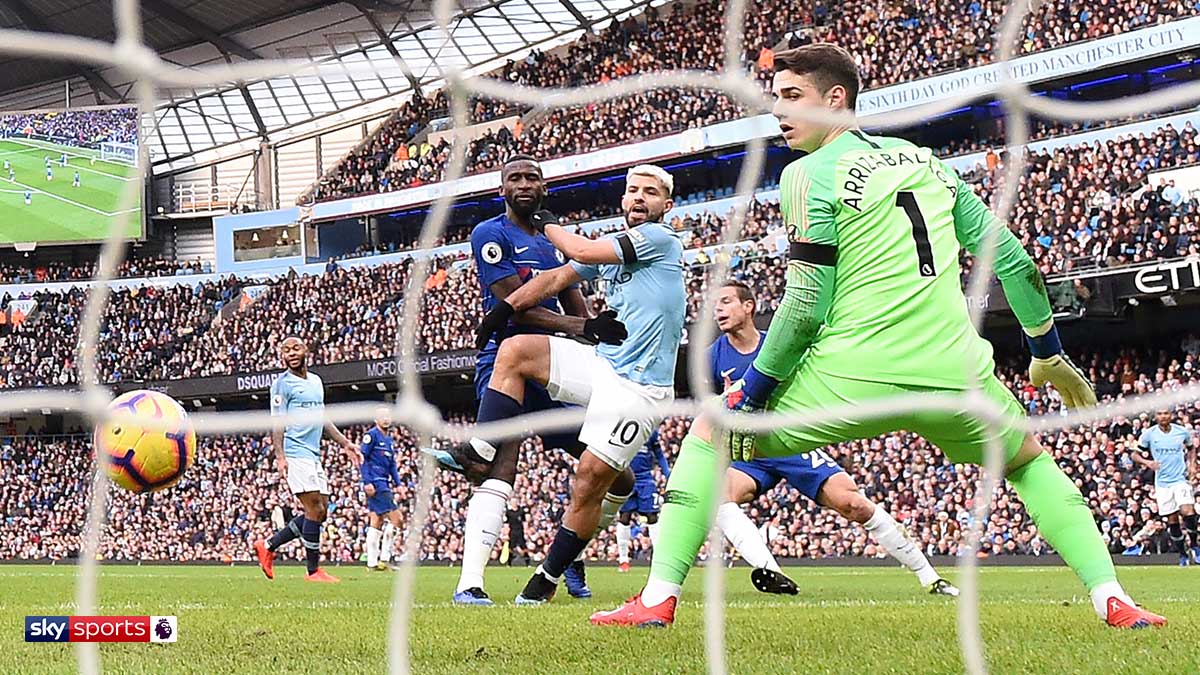 Wow. Just wow. The experts suggested this tie might be a tricky fixture for the champions, and it looked that way… for the first five seconds. City then gave an irresistible footballing masterclass, brushing away their opponents with a truly scintillating performance and a 6-0 scoreline. Sergio Agüero bagged a hat-trick in possibly the single best performance of the season. But in a year that has finally landed him the credit he has deserved for years, Raheem Sterling also scored two goals, and absolutely battered the opposition whenever he got the ball.
14. Goals, goals, goals
Yes, this season had plenty, but allow us to wallow in just two. Mo Salah's goal against Chelsea was an absolute screamer, in a season many critics had called a disappointment for the Liverpool player (that goal, incidentally, put him level as the league's top goal scorer). Meanwhile, at Crystal Palace, Andros Townsend produced one of the goals of the season in one of the wins of the season, as Palace beat reigning champs Manchester City 3-2 at the Etihad Stadium.
15. And finally… this quote
"It was tough before the game, during the game, and after the game." An absolute belter from West Ham manager Manuel Pellegrini, following his team's 4-0 thrashing by Liverpool on the opening day!
Your Premier League matches this week
Everton v Burney, 7pm, Friday 3 May, Sky Sports Premier League/HD (CH 512/502)
Newcastle United v Liverpool, 7pm, Saturday 4 May, Sky Sports Premier League/HD (CH 512/502)
Bournemouth v Tottenham Hotspur, 12pm, Saturday 4 May, Sky Sports Premier League/HD (CH 512/502)
Huddersfield Town v Manchester United, 1pm, Sunday 5 May, Sky Sports Premier League/HD (CH 512/502)
Manchester City v Leicester City, 7pm, Monday 6 May, Sky Sports Premier League/HD (CH 512/502)
But wait, there's more!
Watch the video below to find out what happened when #SuperSaints fans Redbridge Wanderers Youth FC received a special surprise visit from some familiar faces to act as their mascots for the day.

Want to find all your team's fixtures?
Head to our fixtures generator by clicking on the banner below.
Want even more Premier League?
Don't miss any of the big talking points this season with our Premier League match centre. With fixtures, results, previews, features and more, keep bang up to speed with all of the top-flight action. Go on, fill your boots…
Want even more Premier League?
Don't miss any of the big talking points this season with our Premier League match centre. With fixtures, results, previews, features and more, keep bang up to speed with all of the top-flight action. Go on, fill your boots…
Want even more Premier League?
Don't miss any of the big talking points this season with our Premier League match centre. With fixtures, results, previews, features and more, keep bang up to speed with all of the top-flight action. Go on, fill your boots…
Find out what's on Sky Sports this week
Keep up to speed with the latest games, players, athletes and action with our Sky Sports schedule. Collecting together all the latest sports coverage from across the channels, there's something for every fan to celebrate on our homepage!
Watch on the go
Virgin TV customers who subscribe to Sky Sports can watch on the Sky Sports app, anywhere in the UK (or while temporarily in the EU) with a WiFi or mobile data connection. Not only will you be able to take your Sky packages with you, but you get in-depth sports coverage, as well as exclusive videos and interviews. And, also on iPad, you can access extra features, including Sky Sports' cutting-edge second-screen functions. Download from the Apple app store for iPad or iPhone, or from Google Play.
Upgrade to Sky Sports now
Don't have Sky Sports? You can find out about our Sky Sports package and upgrade here.
TV channels: Channels, content and features available depend on your chosen package. Channel line-ups and content are subject to change at any time and to regional variations.
HD: HD TV set, V HD Box, TiVo box or Virgin TV V6 connected with HDMI cables required for HD channels. Number of inclusive HD channels depends on package.
Sky Sports HD channels: Sky Sports HD channels £7 per month when subscribing to Sky Sports SD channels.
Premium channels (add-ons): 30 days' notice required to remove premium channels/packs. Sky Sports SD subscription required to take Sky Sports channels in HD.
Sky Sports apps: Only available via the Sky Sports websites or apps (for selected iOS and Android mobiles and tablets) to customers who subscribe to these channels. UK only. Maximum 2 devices. Only available on iOS 8 and above, and Android 4.x. Selected content may not be available to view. Separate terms and conditions apply to the Sky Sports apps and websites.