Skip to main content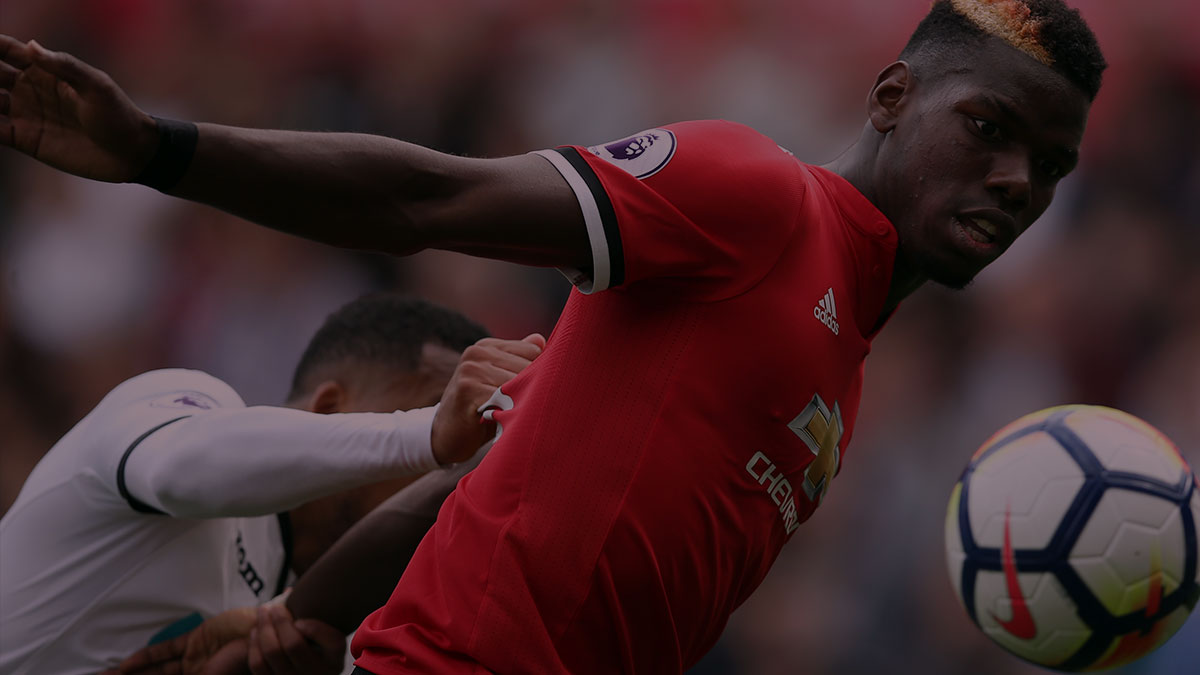 With an unmissable week of live Premier League football coming up, we (bravely) revisit the predictions we made this time last season
Watch Sky Sports Premier League/HD (CH 512/502) + Sky Sports Main Event/HD (CH 511/501) this Christmas
Predictions make fools of people, particularly when it comes to the consistently barmy world of football. Still, that didn't stop up from making our own this time last year.
Twelve months ago we put our neck on the line and tried to foresee what would happen during the second half of the 2016-17 Premier League season. Ahead of this week's live action on Sky Sports on Virgin TV (including Manchester United's trip to the Hawthorns and Liverpool's clash with Bournemouth) we take a look back at what we got right – and what we got wrong. Let's just say Nostradamus doesn't have a huge amount to worry about…
Prediction 1: You'll see the closest title race ever
Outcome: Chelsea won the league by seven points
It looked like we were going to be treated to a proper tussle for the Premier League crown at the start of 2017 when Tottenham beat Chelsea 2-0 at White Hart Lane to close the gap on the leaders. And then Antonio Conte's side went and ruined everything. The Blues won 14 of their final 18 games of the campaign to clinch their sixth title, eventually finishing first with a comfortable seven-point gap.
Prediction 2: Manchester United won't crack the top four
Outcome: Manchester United didn't crack the top four – but it didn't matter
Last season was filled with frustration for José Mourinho and his Red Devils. A struggle to find any sort of rhythm in the Premier League saw them pretty much glued to sixth spot. But they had a Plan B in their ultimate quest for UEFA Champions League qualification – winning the UEFA Europa League, which they eventually did by beating Ajax in the final. Top four? Pah! Who needs it anyway?
Prediction 3: Bournemouth will surprise everyone
Outcome: Bournemouth secured a top-half finish
It's not uncommon for a newly-promoted side to make a mockery of the Premier League by punching well above their weight and finishing in a respectable position. However, with Eddie Howe at the helm, the Cherries only went and finished in ninth place, making them everyone's second favourite team.
Prediction 4: Leicester will just about stay up
Outcome: Leicester ended up ten points above the drop zone
To use football jargon, Leicester had an absolute 'mare last season. The defence of their title could hardly have gone worse: poor results meant talk of relegation, which in turn saw miracle worker Claudio Ranieri sacked as manager. They eventually pulled themselves back from the unthinkable brink, however, by securing twelfth spot.
Prediction 5: Arsène Wenger will finally zip up his massive coat
Outcome: Nah, he still struggled
When he's not battling disgruntled fans or the press, you'll still find Arsenal's manager embroiled in an eternal struggle to do up his trademark big coat. But we're optimists here and have faith that he'll do it one day. Go on, Arsène!
Watch on the go
Virgin TV customers who subscribe to Sky Sports can watch on the Sky Sports app, anywhere in the UK with a WiFi or mobile data connection. Not only will you be able to take your Sky packages with you, but you get in-depth sports coverage, as well as exclusive videos and interviews. And, also on iPad, you can access extra features, including Sky Sports' cutting-edge second-screen functions.
HD: HD TV required to view HD channels. Number of inclusive HD channels depends on package.
Sky Sports: You must subscribe to Sky Sports in SD to take these channels in HD. Sky Sports News HD not included. Content available to view depends on TV package.
Sky Sports available with subscription. Premium channels must be kept for at least 30 days.
Sky Sports app: Only available via the Sky Sports app (iOS and Android only) or website to customers who subscribe to these channels. Separate End User Licence Agreements and terms and conditions apply to the Sky Sports app and website. Subscription to Sky Sports required. UK only. Maximum 2 devices. Selected content may not be available to view.
Live streaming and On Demand available in UK Minimum 800 kbps recommended per device accessing the service. Maximum of 2 devices per account can watch TV. Customers also need an active 3G/4G or WiFi connection to use the app.