Skip to main content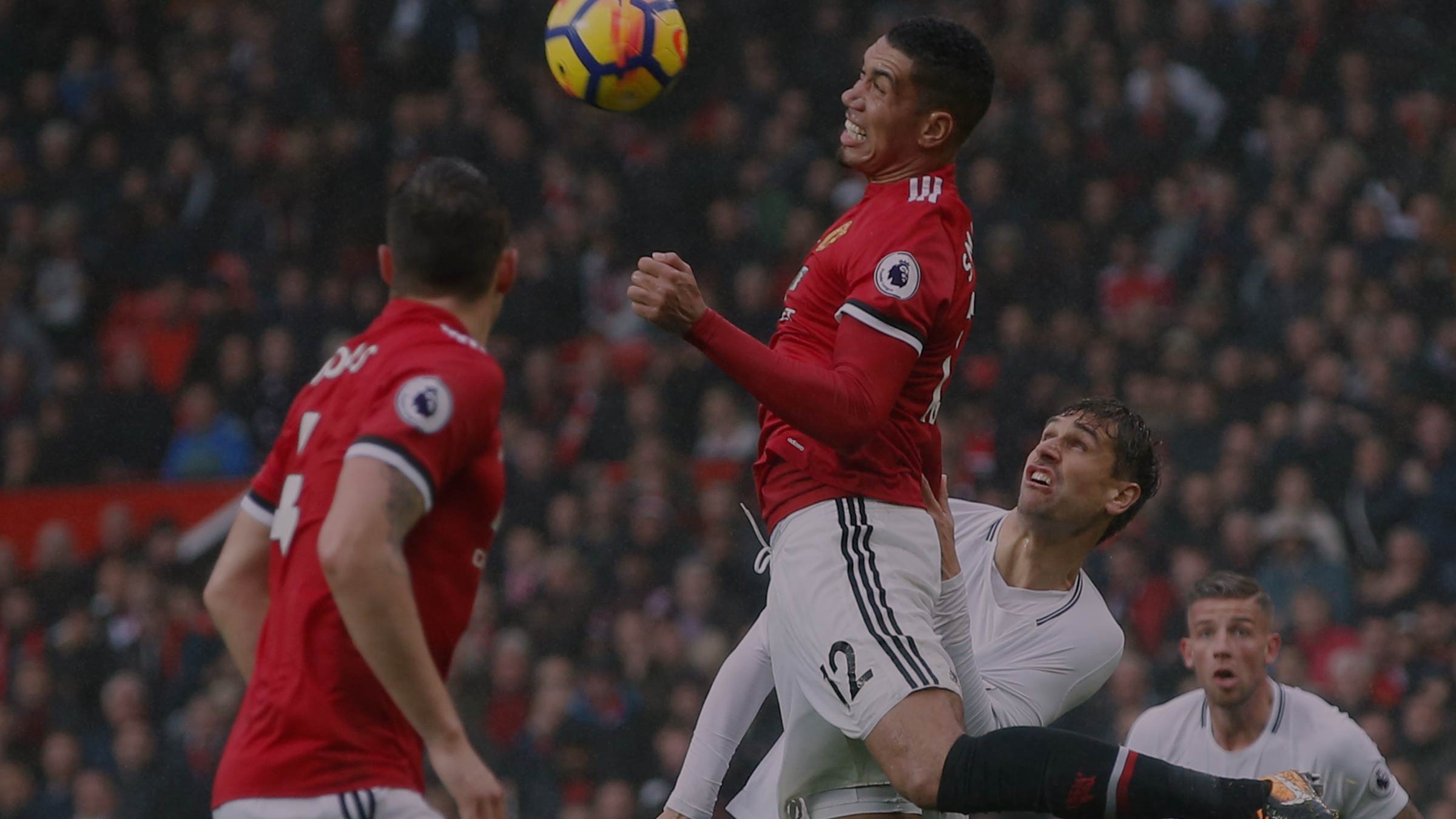 Cancel whatever it is you had planned for Wednesday night, because there's a Premier League showdown of epic proportions taking place at Wembley Stadium
Tottenham Hotspur v Manchester United, Wednesday 31 January, 7.15pm, BT Sport 1/HD (CH 531/527)
Tottenham Hotspur are taking on fellow top-four hopefuls Manchester United and it's a game that has all the makings of a classic.

United currently sit in second place in the table, but Spurs are right on their tails. So we ask two sports writers to argue each side of the big question: which team will finish higher when the season is done and dusted?
SPURS! Pochettino will guide them to a strong finish
Jack Prescott, sports writer, Virgin TV Edit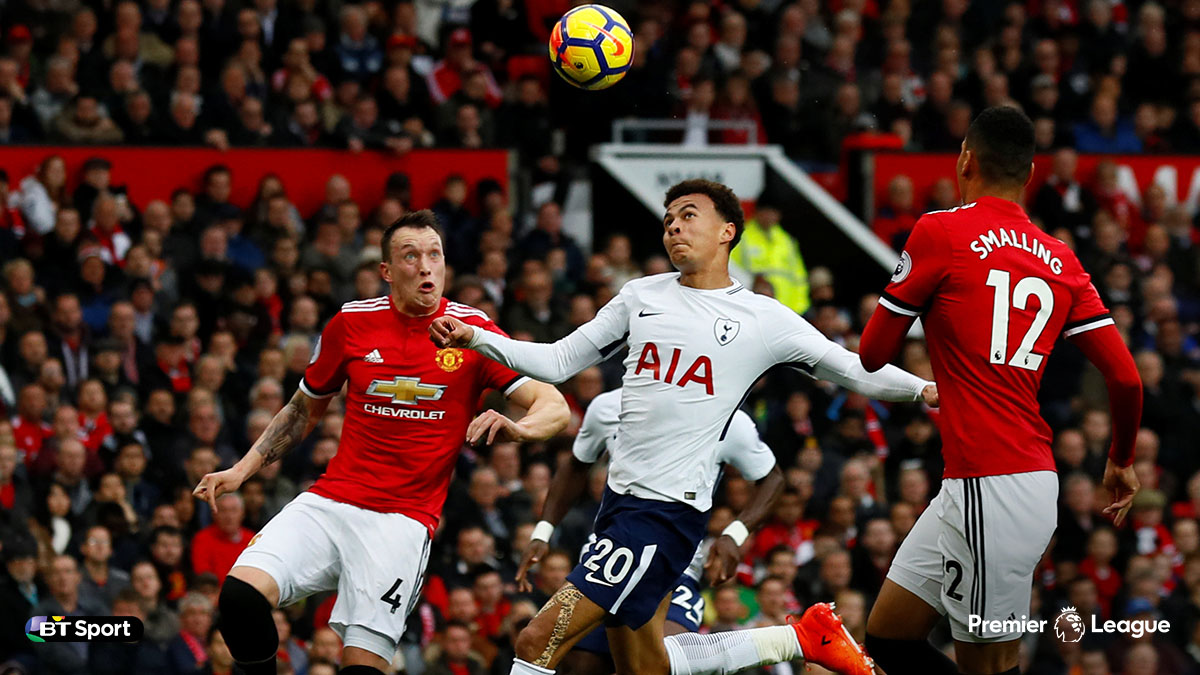 The Alli-Eriksen axis
Crafty, game-changing midfielders are a dime a dozen in today's aesthetically-pleasing Premier League climate, but it's still worth pointing out that Tottenham have two very special players in Dele Alli and Christian Eriksen. Having set up 13 goals between them this season, they're both among the top assisters in the league. In short, this dynamic duo is the perfect foil for Harry Kane. Throw in the industrious Son Heung-min (who's scored three goals in his last five league appearances) and you've got a sparkling set of forward-thinking players that is more than capable of ensuring a dynamic denouement to Tottenham's campaign.
Kane is more than able
Tottenham have the best striker in the Premier League – and possibly Europe – to call upon in their pursuit of United. With 21 goals under his belt this term, the magnificent, irrepressible Harry Kane is a 24-carat attacking machine and would waltz into any starting lineup you can think of. Screamers from 30 yards? Sure thing. Tap-ins that are reminiscent of football's wiliest forwards? You bet. With Kane terrorising defences on a weekly basis, Mauricio Pochettino's side will always have a chance of muscling their way past United in the table.
Mauricio Pochettino's cool head
During the mad scrabble of a Premier League run-in you want a sensible personality steering the ship. José Mourinho's antagonistic yin meets its match in Mauricio Pochettino's yang. You may occasionally see the Argentine ruminatively raise his hand to his chin as he ponders a tactical change, but that's about it. The man doesn't do flustered. And who knows what José is going to do next? Whether it's berating his own players, having a pop at a rival manager, or stealing someone else's lunch money, United's boss is the loosest of managerial cannons. So, who would you prefer in the hotseat when the pressure is cranked up to 11?

UNITED! José's Red Devils have too much quality
Benjie Goodhart, sports writer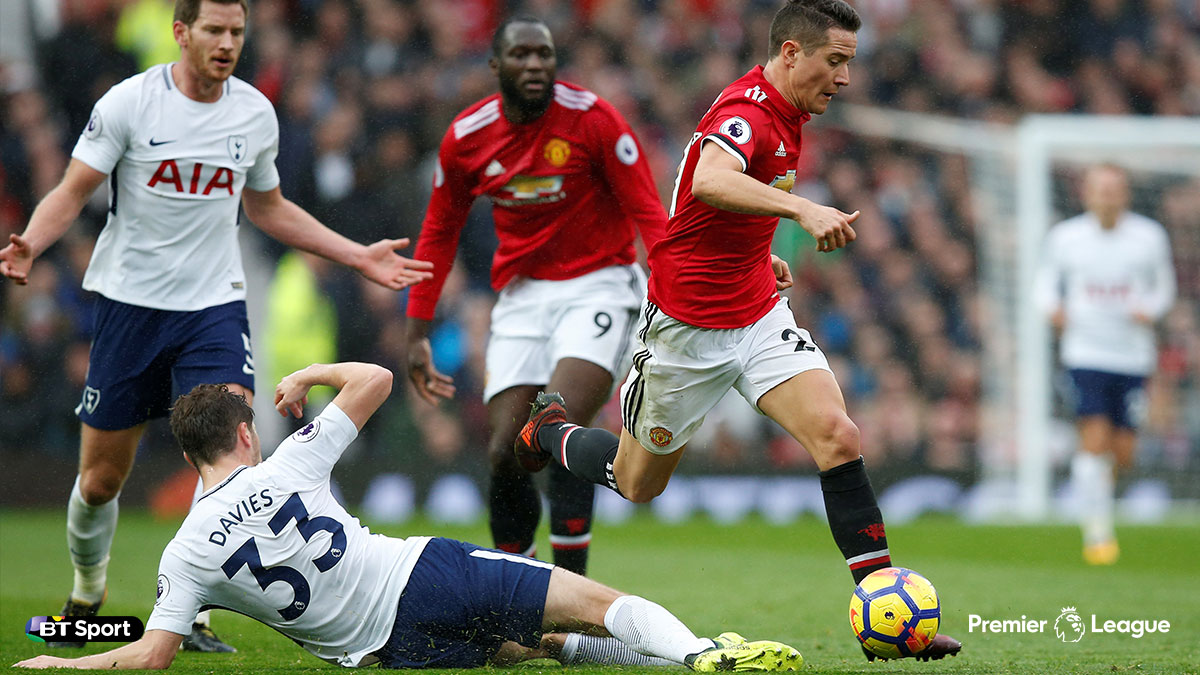 Squad depth is key
Your league position isn't determined by your strongest XI, but by strength in depth. That's something Spurs don't have. At United, no player is indispensable, nor irreplaceable. But imagine what would happen to Spurs if a long term injury befell Christian Eriksen, Dele Alli, Toby Alderweireld or Harry Kane (please not Kane, not in a World Cup year…). Even without injuries, a lack of depth means that exhaustion will inevitably take a toll. The issue will become all the more pronounced as Spurs attempt to marshal their squad through the unfamiliar territory of the UEFA Champions League's latter stages, something at which United and Mourinho are old hands.
All hail Paul Pogba
He may not have the silky finesse of a Kevin De Bruyne or a David Silva, but ask any United fan who the best midfielder in Manchester is and you're only likely to get one answer. If you want an idea of how important Paul Pogba is to the Red Devils, try this for size: he's not been on the losing side in the Premier League since October 2016. Strong, athletic, quick, good in the air, with a keen eye for a killer pass, and no slouch in front of goal, Pogba is in many ways the complete midfielder. If United have struggled without him this season, just wait and see what they'll do between now and May with their talismanic Frenchman back in the side.
José knows exactly what he's doing
With Mauricio Pochettino seen as hot managerial property, and José Mourinho viewed as a man whose main skill is diverting attention away from his own failings, it might seem disingenuous to cite the United boss in the case for the defence. And sure, he might not be top of the list of people you'd necessarily want to live next door to (you just know he'd borrow your lawn mower and "forget" to give it back) but when push comes to shove – as it often does with José – he's still the man you'd call upon to scrape an ugly – but massively vital – 1-0 win.

Don't have BT Sport?
You can upgrade to our Virgin TV Full House package online via your My Virgin Media account here and get all 4 BT Sport channels in HD. If you've not registered for My Virgin Media or have forgotten your sign in details just head over to myvirginmedia.com.
HD: HD TV required to view HD channels. Number of inclusive HD channels depends on package.
BT Sport is available at no extra cost for Full House TV (previously TV XL), Big Kahuna and Big Daddy bundles only. Premium channels and upgrades must be kept for at least 30 days.