Skip to main content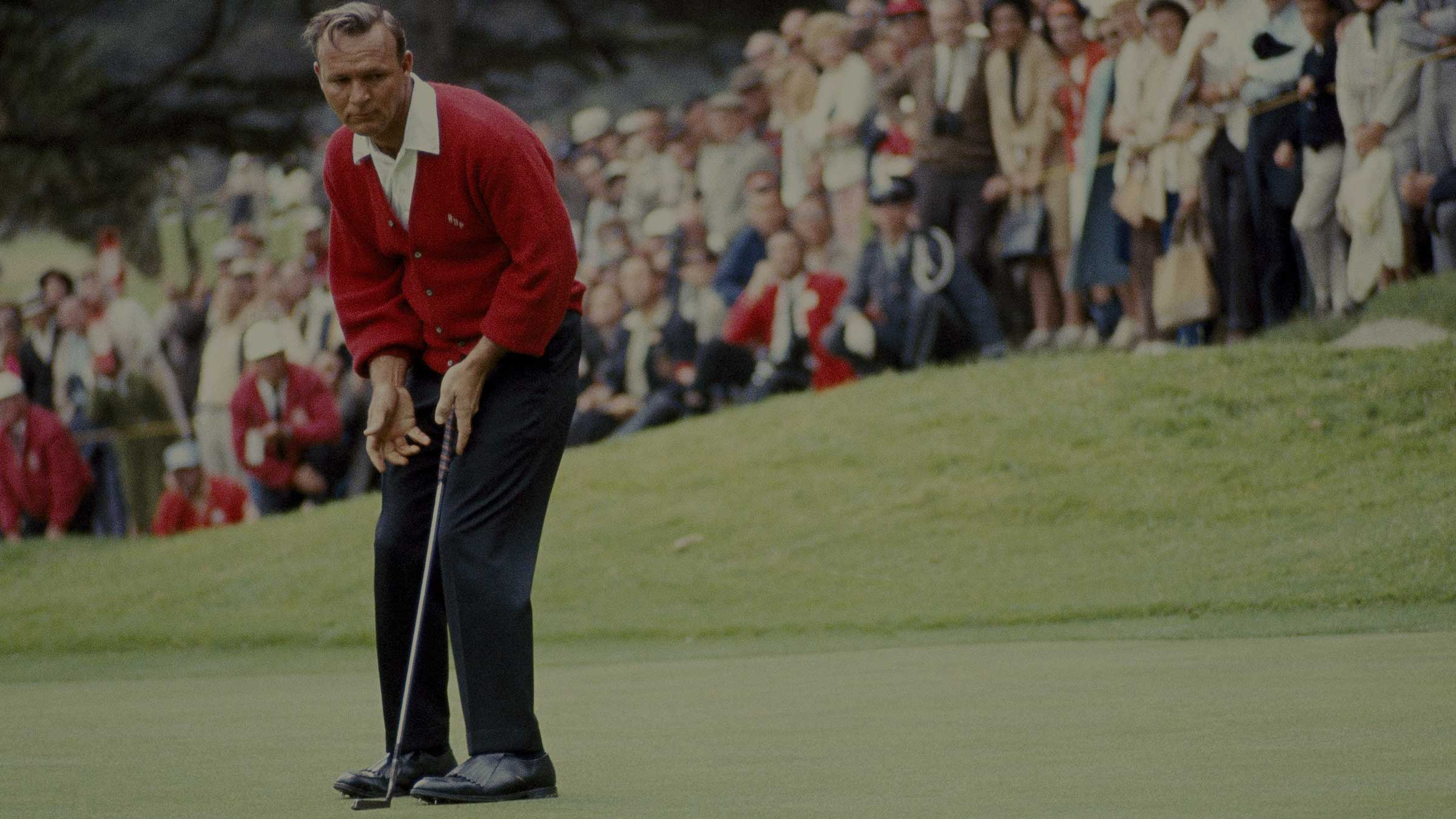 Golf's top stars will be looking to add to their wardrobes when this tournament tees off in Florida
Arnold Palmer Invitational, from Thursday 15 March, 6pm, Sky Sports Golf/HD (CH 515/505)
Arnold Palmer is as synonymous with golf as Pelé is with football. Not only is he regarded as one of the greatest and most charismatic players of all time, it's generally understood that no one did more to popularise golf than the late Arnie.
This month's Arnold Palmer Invitational at Florida's Bay Hill is one of the most star-studded events in the golf calendar. Not only will the winner get a big ol' cheque, they'll also be presented with a replica of Palmer's iconic red cardigan!

As it's an invitational, the cream of the crop will be out in force when play gets underway. Rory McIlroy will be challenging for his third straight year, but he'll have it tough against a field packed with serious talent. Tiger Woods has just confirmed he'll be back in action, so it could be a fruitful hunting ground for the eight-time winner…

But if you think a fetching piece of knitwear is sport's weirdest prize, feast your eyes on this lot…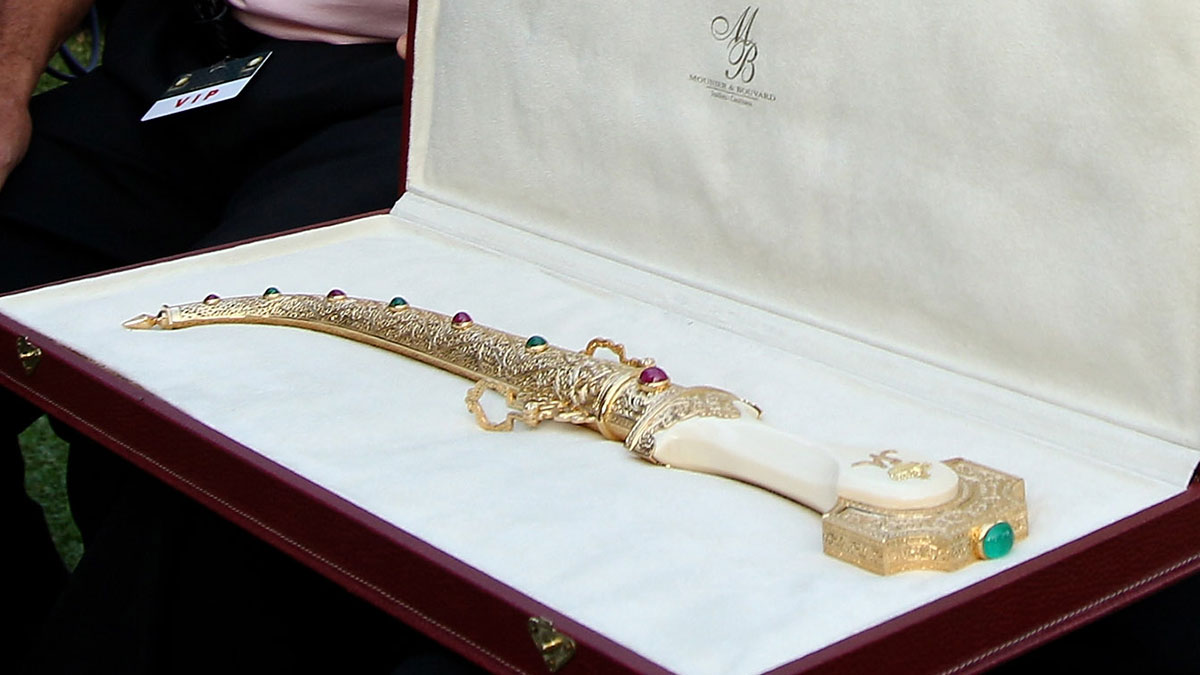 With the Masters awarding a jacket, and the Arnold Palmer Invitational bestowing a cardigan, golf's Trophée Hassan II in Morocco instead opts for… a jewelled ceremonial dagger. When Welshman Rhys Davis won it 2010, he had to have a special letter of dispensation from the Moroccan Royal Family so he could bring the weapon on board the plane for his return flight home.

2. A grandfather clock
NASCAR goes a little leftfield with the prizes they award to winners. Kentucky Speedway gives away jukeboxes, New Hampshire Motor Speedway does live lobsters, but it's Martinsville Speedway that trumps them all. They give their victors a full-sized grandfather clock. They've been given to race champions for more than 50 years, and it's now one of the sport's most treasured trophies. Although you probably wouldn't need to win it twice.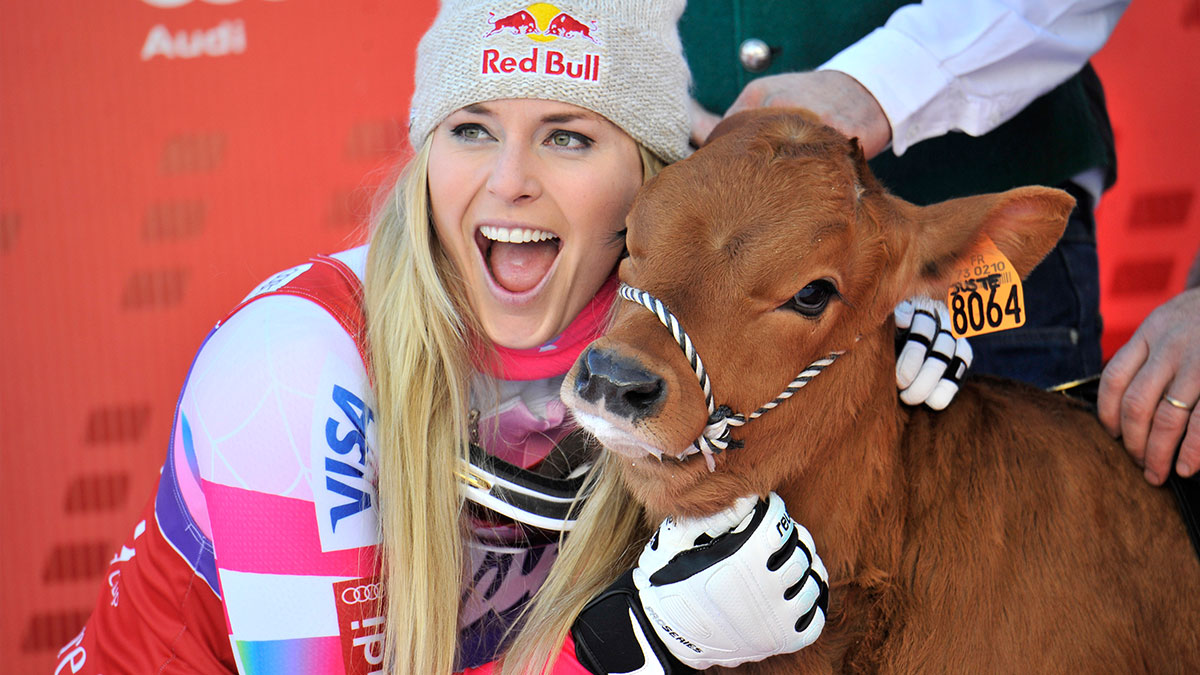 "Don't have a cow!" is not only Bart Simpson's favourite catchphrase, but also – as it transpires – decent advice for award presentations. Alpine ski races often award animals to winners, but it's mostly symbolic. That was until Lindsey Vonn was offered a live calf or $5,000 at France's Val d'Isère. In case you hadn't guessed, Vonn took the calf, much to the organiser's dismay. The cow was worth $20,000, which is mooooo-re than shrewd on Vonn's part.

4. Bananas
Cyclists love bananas. They contain potassium to help replenish electrolytes lost through sweating, plus carbs for topping up energy levels. But nobody loves bananas quite as much as the Presidential Cycling Tour of Turkey, as the winner of the first stage in Alanya receives a few kilograms of them. That might not seem too a-peeling, but it makes sense as the city is Turkey's main producer of the fruit with around 40,000 tons a year.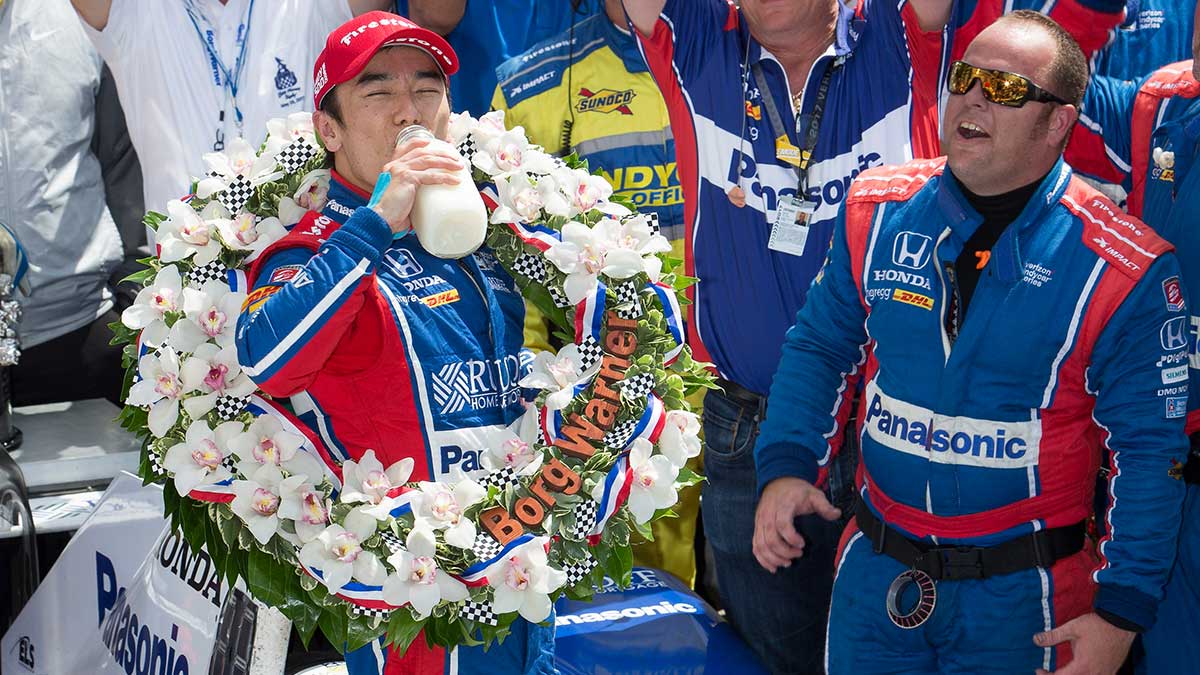 You may associate great sporting victories with champagne, but that's not always the case. Indianapolis 500 winners are handed a bottle of milk, where they'll take one swig before pouring the rest over their head (they even have to specify their milk preference before racing). Meanwhile, in Bahrain, while drinking alcohol isn't illegal, drinking it outside is prohibited. So the Formula 1 race instead uses a non-alcoholic rosewater drink known as Waard for the traditional victory spraying.

Watch on the go
Virgin TV customers who subscribe to Sky Sports can watch on the Sky Sports app, anywhere in the UK with a WiFi or mobile data connection. Not only will you be able to take your Sky packages with you, but you get in-depth sports coverage, as well as exclusive videos and interviews. And, also on iPad, you can access extra features, including Sky Sports' cutting-edge second-screen functions. Download from the Apple app store for iPad or iPhone, or from Google Play.
Upgrade to Sky Sports now
Don't have Sky Sports? You can find out about our Sky Sports package and upgrade here.
HD: HD TV required to view HD channels. Number of inclusive HD channels depends on package.
Sky Sports: You must subscribe to Sky Sports in SD to take these channels in HD. Sky Sports News HD not included. Content available to view depends on TV package.
Sky Sports available as an add-on for an additional monthly charge if not included in your package. Premium channels must be kept for at least 30 days.
Sky Sports app: Only available via the Sky Sports app (selected iOS and Android devices only) or website to customers who subscribe to these channels. Separate End User Licence Agreements and terms and conditions apply to the Sky Sports app and website. Selected content may not be available to view. Live streaming and On Demand available in UK with broadband, WiFi or 3G/4G only. Minimum 800 kbps recommended per device accessing the service. Maximum of 2 devices.