Skip to main content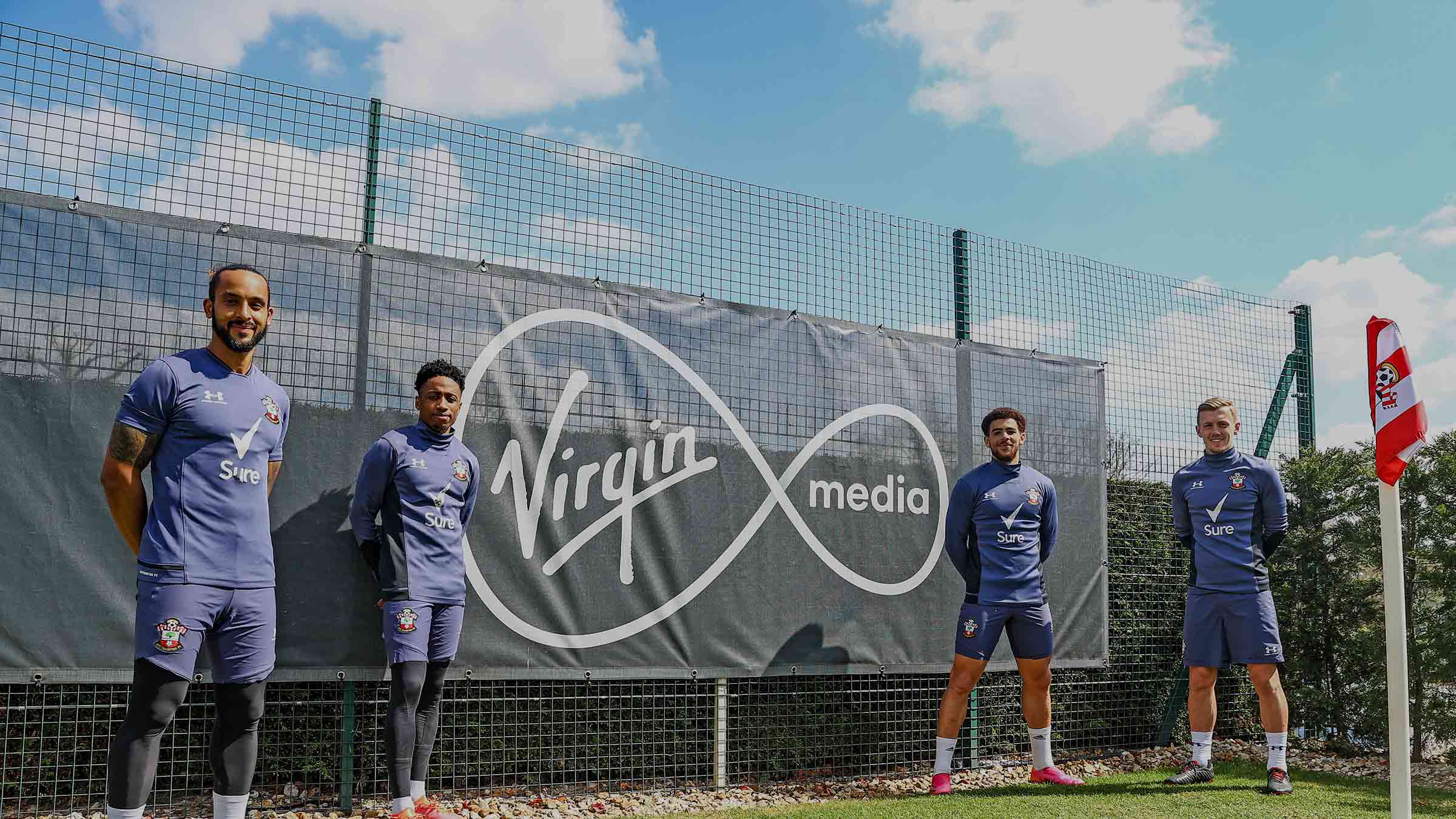 Discover how Virgin Media and Southampton FC are joining forces to encourage kids to get active

By Virgin TV Edit
With a recent poll revealing that 57% of young people feel they have done less exercise than normal during the COVID-19 pandemic, Virgin Media has teamed up with Southampton FC to help kids get active once again.
On Wednesday 28 April the Virgin Media Football Academy will live stream a special football-themed lesson from Southampton FC's famous Staplewood training ground to classrooms throughout the UK.

Led by Saints manager Ralf Hasenhütl, players from the first team, and club coaches, these live drills are designed to encourage pupils to get back into football following a year of limited exercise. Just think of it as a star-studded PE lesson.
On the live stream, which will be hosted by Rachel Stringer and Joel Beya of CheekySport, pupils who are based in Hampshire will even be able to interact directly with the Southampton players, bringing them closer to the Premier League club than ever before.
James Ward-Prowse, Southampton FC captain says, "As a graduate of the Saints academy, I know from first-hand experience the benefits of the team at Staplewood, and it's brilliant that we're able to open up the experience of the coaches here to help schools across the country and encourage kids to be active.
"The Virgin Media Football Academy live lesson will be great fun too ­– we're looking forward to seeing as many young Saints and football fans on the live stream as possible!"
In the month leading up to the special live lesson, Virgin Media has provided teachers with access to football-focused lesson plans and video tutorials, helping to reduce workloads following the return of pupils to schools in March.
Lesson plans included four key areas of football: dribbling, passing and receiving, nutrition and mental health. These lesson plans were hosted by Southampton FC Women's coach Marieanne Spacey-Cale, plus players from the team and professional coaches and sports scientists who work at the club's academy.
Ready for a special training session from Virgin Media and Southampton FC? Then get your boots on and prepare to get active, Premier League style!
To tune in to the live lesson on Wednesday 28 April, click here.
Arise Super Saints!
Find more footballing glory with the Super Saints and Southampton FC by clicking on the banner below.