Skip to main content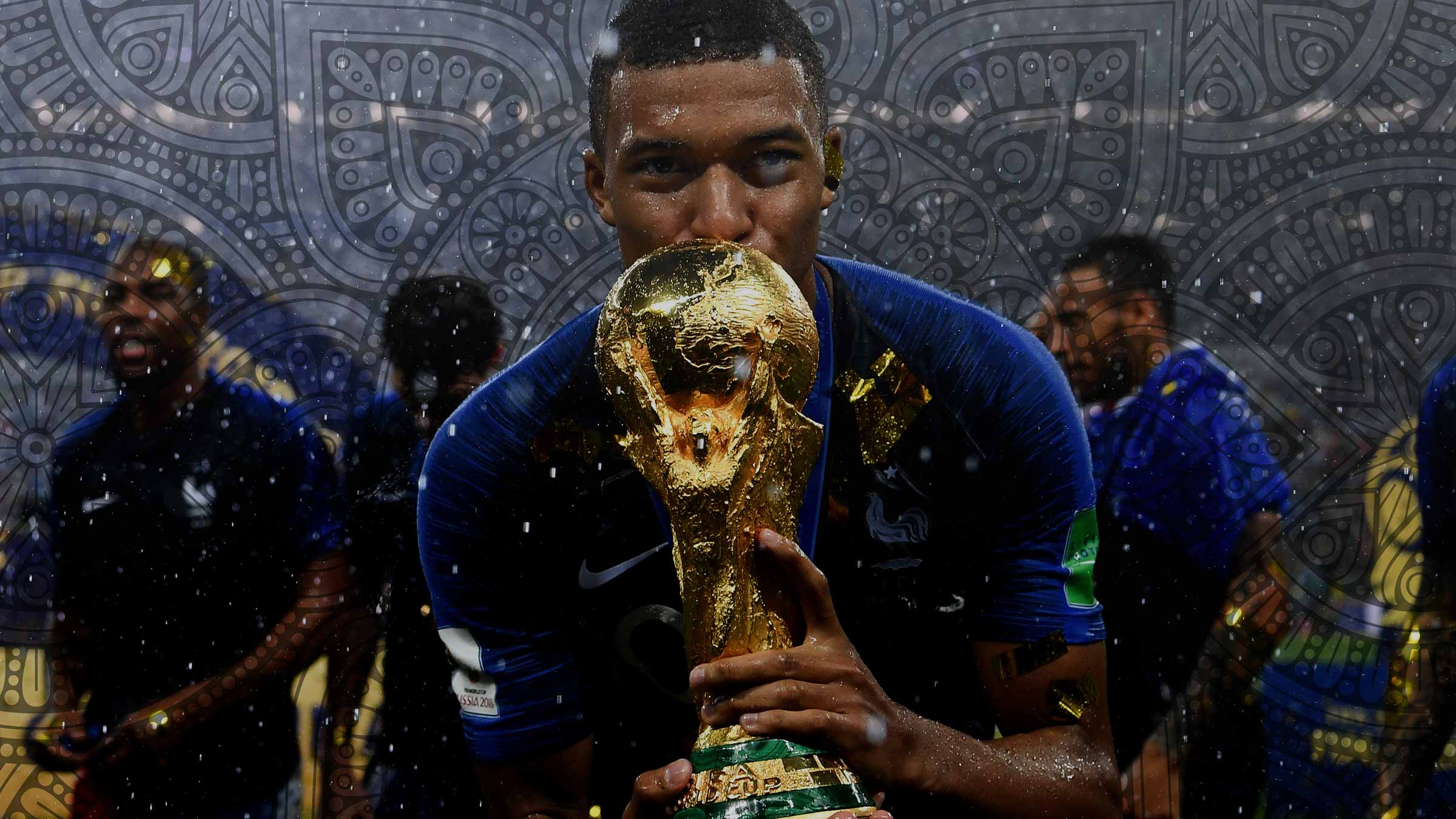 It might just have been the best World Cup ever, but what made it truly memorable?
The best bits from the 2018 FIFA World Cup
Admit it, you're a little bit devastated now that the 2018 World Cup is over.
It only lasted a month, but this most joyous of tournaments provided a lifetime of memories. From glorious goals and gripping matches to plenty of weird stuff that happened both on and off the pitch, the entertainment just kept on coming.
And now, as France celebrate being crowned champions for the second time in their history, we've picked out ten magic moments that we won't be forgetting in a hurry…
1. Spain and Portugal's early classic
If ever there was a game that signified just how epic this World Cup was going to be, it was Spain and Portugal's 3-3 thriller on just day two of the tournament. End-to-end action, fabulous goals, late drama… it had everything and more, and set the tone perfectly for what was to come.
2. England winning on penalties!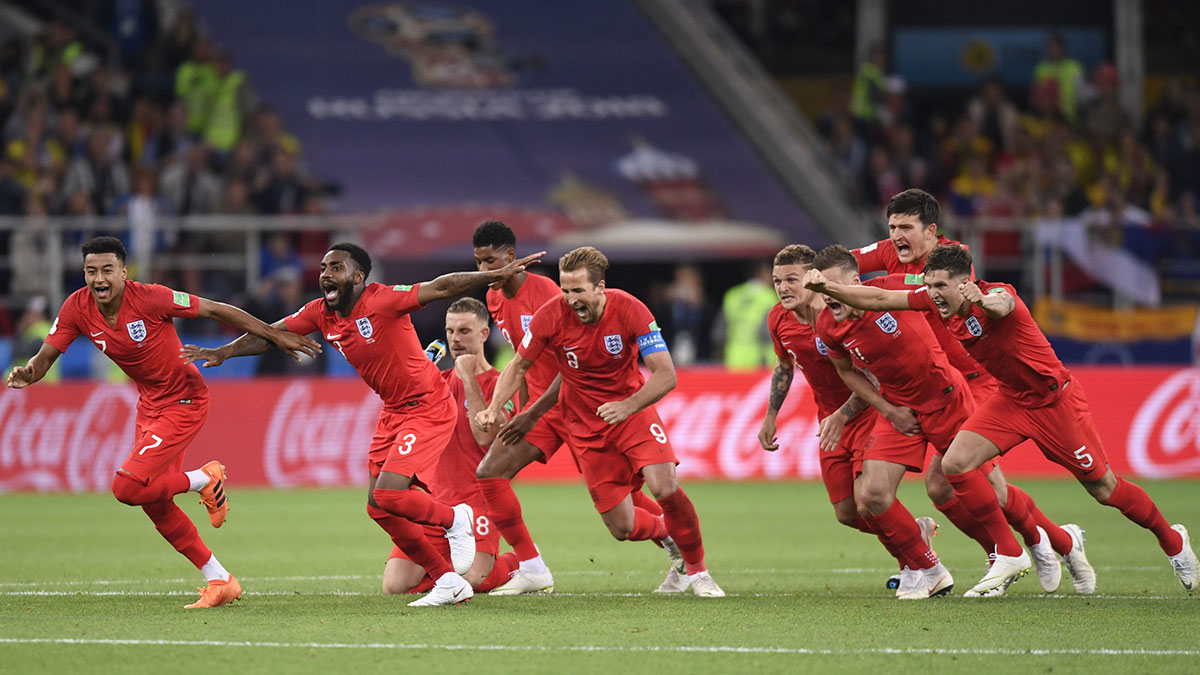 No, you weren't hallucinating. England actually won a penalty shoot-out at a World Cup when they defeated Colombia in the second round. We repeat: England actually won a penalty shoot-out at a World Cup. Find out if this made our list of iconic World Cup moments for the Three Lions by clicking here.
3. Germany getting knocked out in the group stage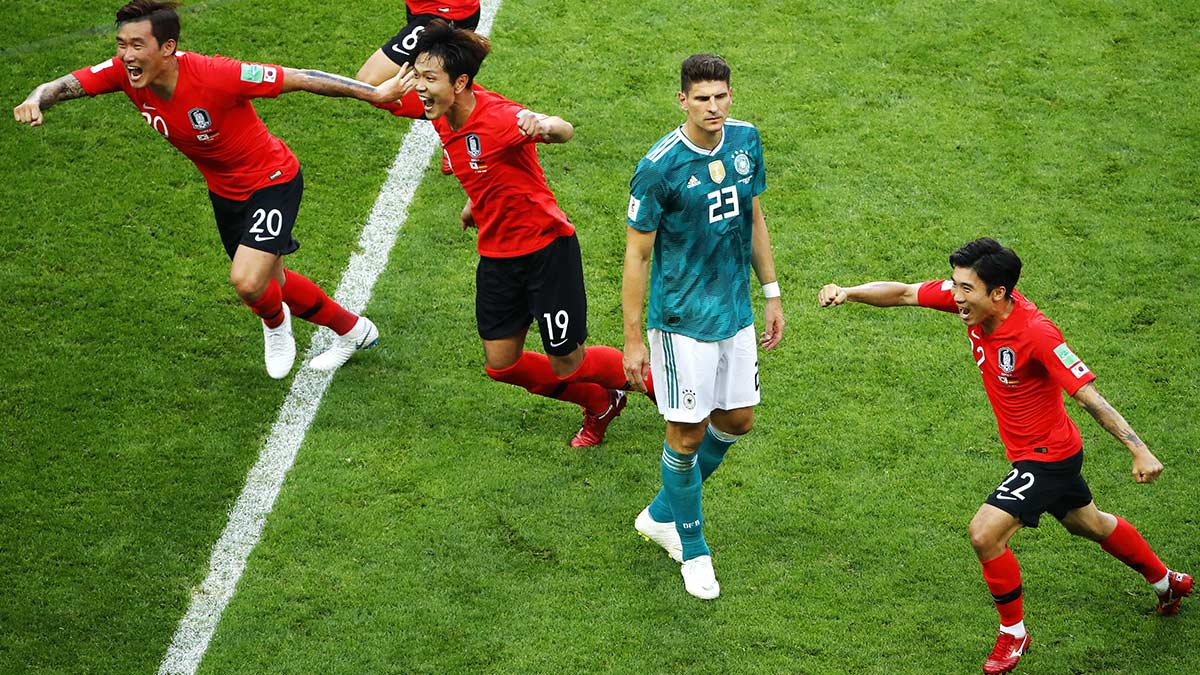 Germany became the third successive holders to be knocked out in the World Cup group stage when they were eliminated early on in Russia. See if this shocker ended up in our round up of the biggest upsets in World Cup history by clicking here.
4. The songs
From the ubiquitous renditions of "Three Lions" to a new twist on Atomic Kitten's "Whole Again", this was the World Cup where England fans found their collective voice. It was also the World Cup where England fans spilt a dizzying amount of beer in celebration.
5. Diego Maradona going loco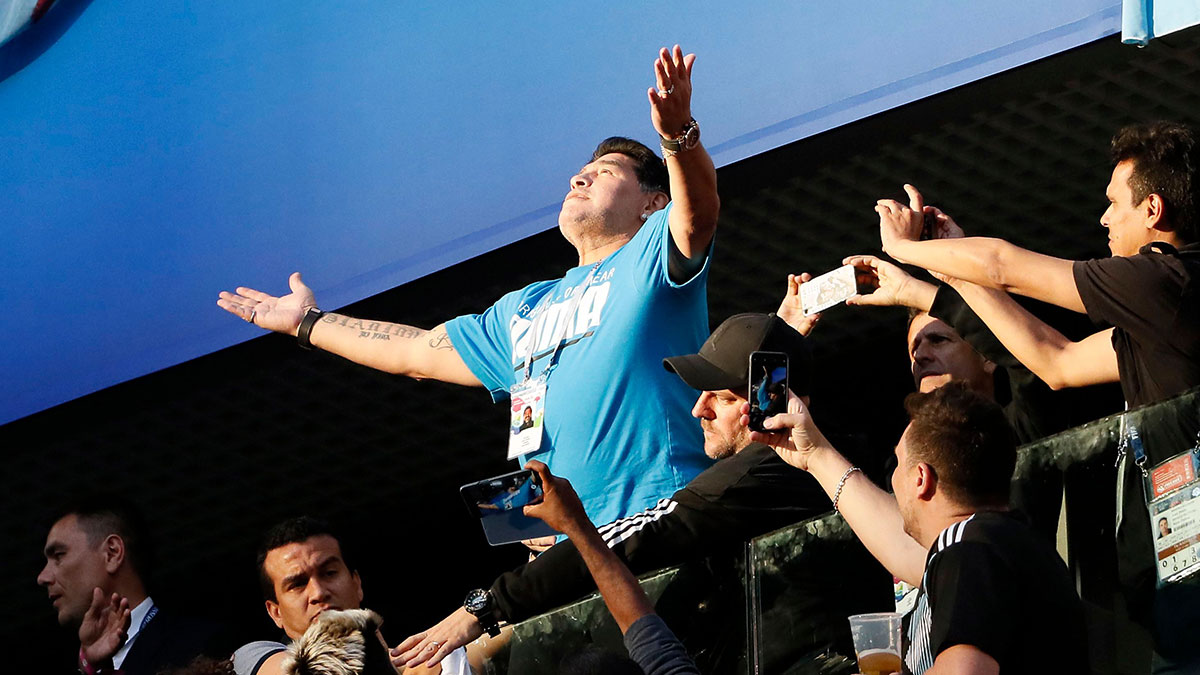 His antics in the stands were as compelling as the action on the pitch when Argentina took on Nigeria in a crucial group match. The Argentinians won, prompting "El Diego" to go into overdrive. The goalscoring legend was seen celebrating wildly – and promptly being whisked off to be treated by paramedics after appearing to collapse. We just felt sorry for his minders…
6. Ross Kemp also going loco
Who knew TV hardman Ross Kemp was so passionate about football? Kemp took to social media after England's dramatic victory over Colombia, and his celebrations were everything! The EastEnders star channelled his inner Grant Mitchell and posted a video of himself on Twitter, in which he spends thirteen topless, passionate (and not at all unnerving) seconds declaring his love for the England team.
7. Senegal's pre-match dancing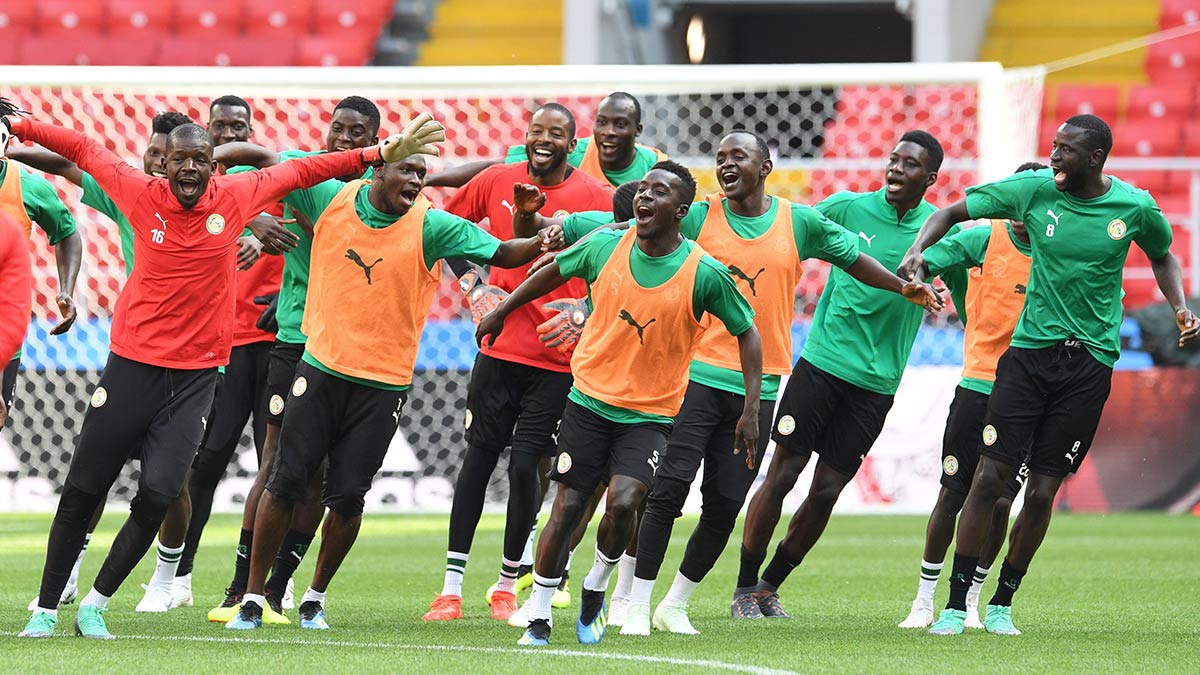 Thought warm-up exercises were nothing but a series of boredom-inducing stretches? The Senegal team proved that theory wrong by showing that you can totally get your groove on before a game.
8. Slaven Bilic's star turn
Football's equivalent of Joe Pesci in Goodfellas, Bilic was magnificently unpredictable as part of the ITV punditry team. Moving from effusive praise to spine-chilling disapproval in the blink of an eye, the Croatian provided plenty of entertainment.
9. Belgium's breakaway beauty
You could spend an entire month debating the goal of the tournament, but Belgium's winner against Japan in the last 16 is a serious contender. With the game heading into extra time, a lightning-fast counter attack – finished by Nacer Chadli – was as close to liquid football as you're going to get. Check out if Chadli made the cut in our Combined XI of the best players (and manager) from this year's tournament by clicking here.
10. A final that was actually good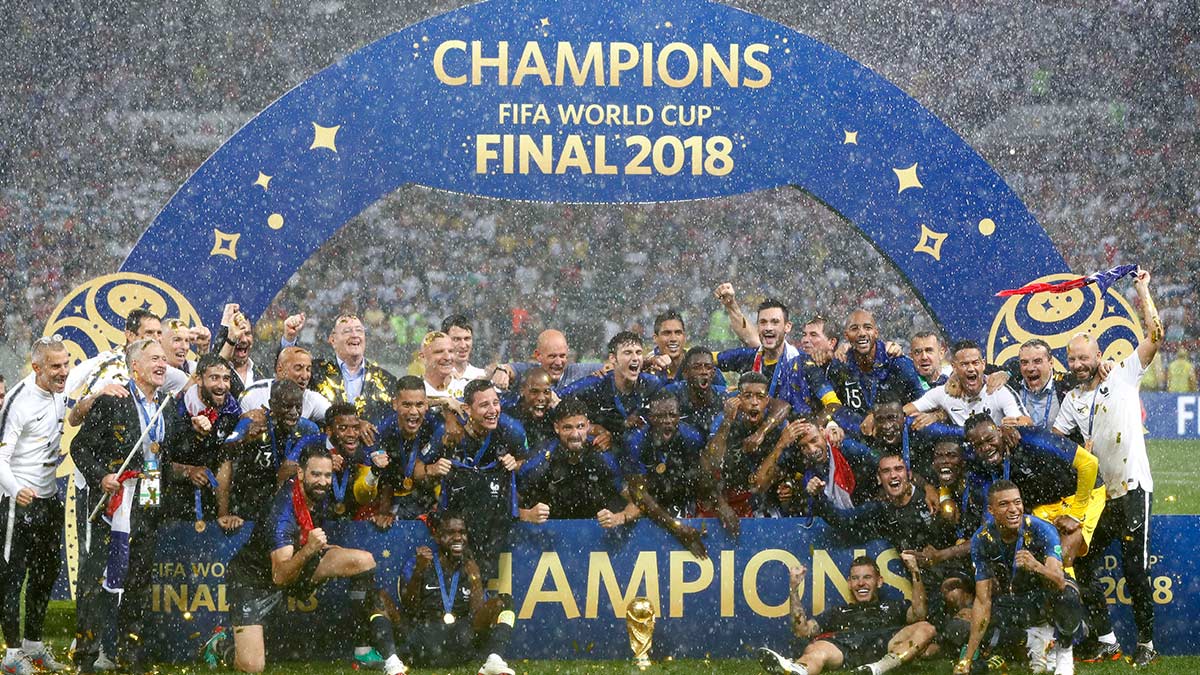 World Cup finals are notoriously cagey (read: boring) encounters, but France and Croatia served up a hectic six-goal classic that proved a fitting end to this magical tournament.
Keep up with the World Cup
Get all you need to know about this summer's feast of football by clicking on the banner below.
Image credits: freepik.com, freevector.com, visnezh/freepik.com