Skip to main content
Can't get enough top US drama series and big blockbuster movies? Then there's a royal treat coming your way…
By Virgin TV Edit
Featuring the biggest movies and the best TV from the US and the UK, plus original STARZ shows released on the same day they premiere in the States, STARZPLAY is an absolute must for entertainment fans.
From Thursday 8 October to Thursday 22 October, you can experience some of the very best shows the premium service has to offer, all available in On Demand, and at no extra cost.
And to celebrate season 2 of The Spanish Princess – the story of Catherine of Aragon, who became Henry VIII's first wife – coming to STARZPLAY on Sunday 11 October, there's a distinctly royal flavour to the offerings available.
Here's what you can watch as part of this special preview…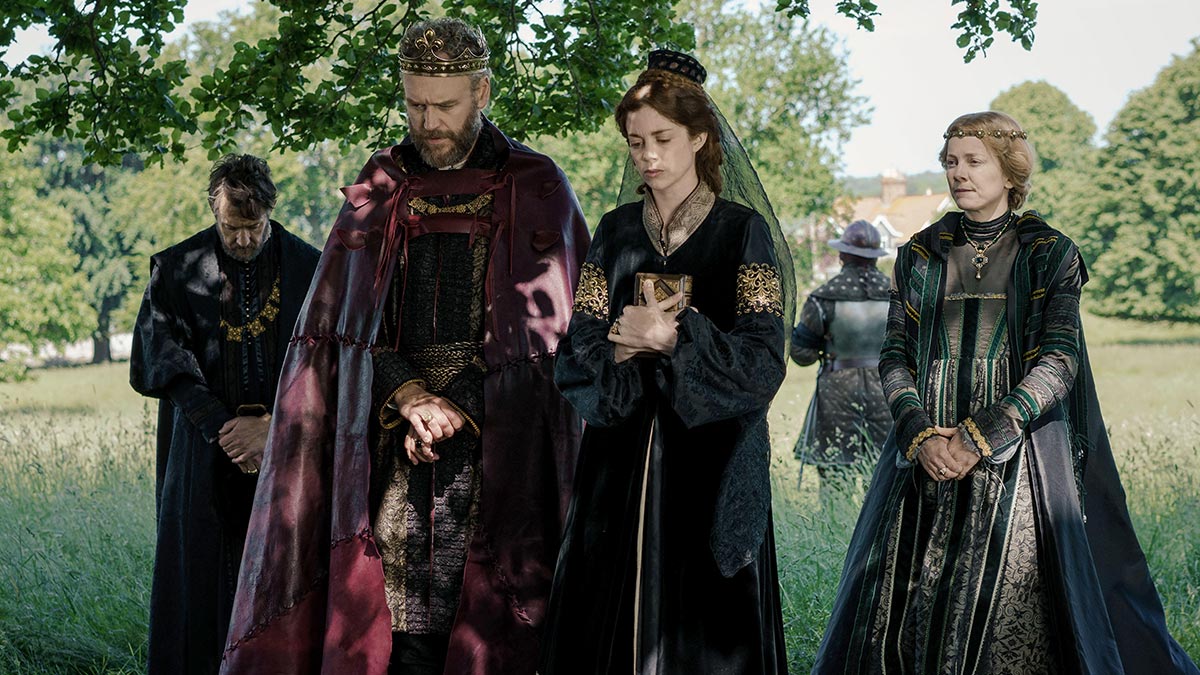 We know all about her husband, and certainly how it ended for her (yikes!), but what about the life of Catherine of Aragon before she met Henry VIII? Charlotte Hope (The Theory of Everything) plays the eponymous princess who would become Queen of England, at least for a bit.
The White Queen
Set during the Wars of the Roses and pivoting around the stories of three women involved in the fight for the English throne, this miniseries was nominated for three Golden Globes and counted Lisa McGee (Derry Girls) and Nicole Taylor (The Nest) among its writers. You won't want to miss it.
The White Princess
This series stars Killing Eve's Jodie Comer as Elizabeth of York, wife to Henry VII. Like The Spanish Princess and The White Queen, it's based on a novel by Philippa Gregory and is filled with political plots, war and plenty of chariness. Well, what would you expect from the royal family?
The Great

Starring Elle Fanning and Nicolas Hoult, this is a laugh-out-loud comedy drama all about the rise of Catherine the Great, Empress of All Russia, and her far-less-great husband, Peter III. This series focuses on the plot to kill her hubby, which she may or not have something to do with…
The Tudors
With its rather steamy scenes, many people think The Tudors – based on the early life of Henry VIII (a buff Jonathan Rhys Meyers) – was a reaction to all the antics in Westeros. But, actually, it predates that series by a few years. See how the much-talked-about show began.
If you like what you see, it's easy for you to watch STARZPLAY whenever you want at the touch of a button. All Virgin Media customers can add STARZPLAY to their existing package for an additional monthly fee of just £5.99.
How to add STARZPLAY to your TV Package
To add STARZPLAY to your TV Package, simply go to Home > Apps & Games > All Apps > TV Upgrades
Find out more about all your other Virgin TV channels and apps right here.
TV channels: Channels, content and features available depend on your chosen package. Channel line-ups and content are subject to change at any time and to regional variations.
STARZPLAY: STARZPLAY subscription required at extra cost.