Skip to main content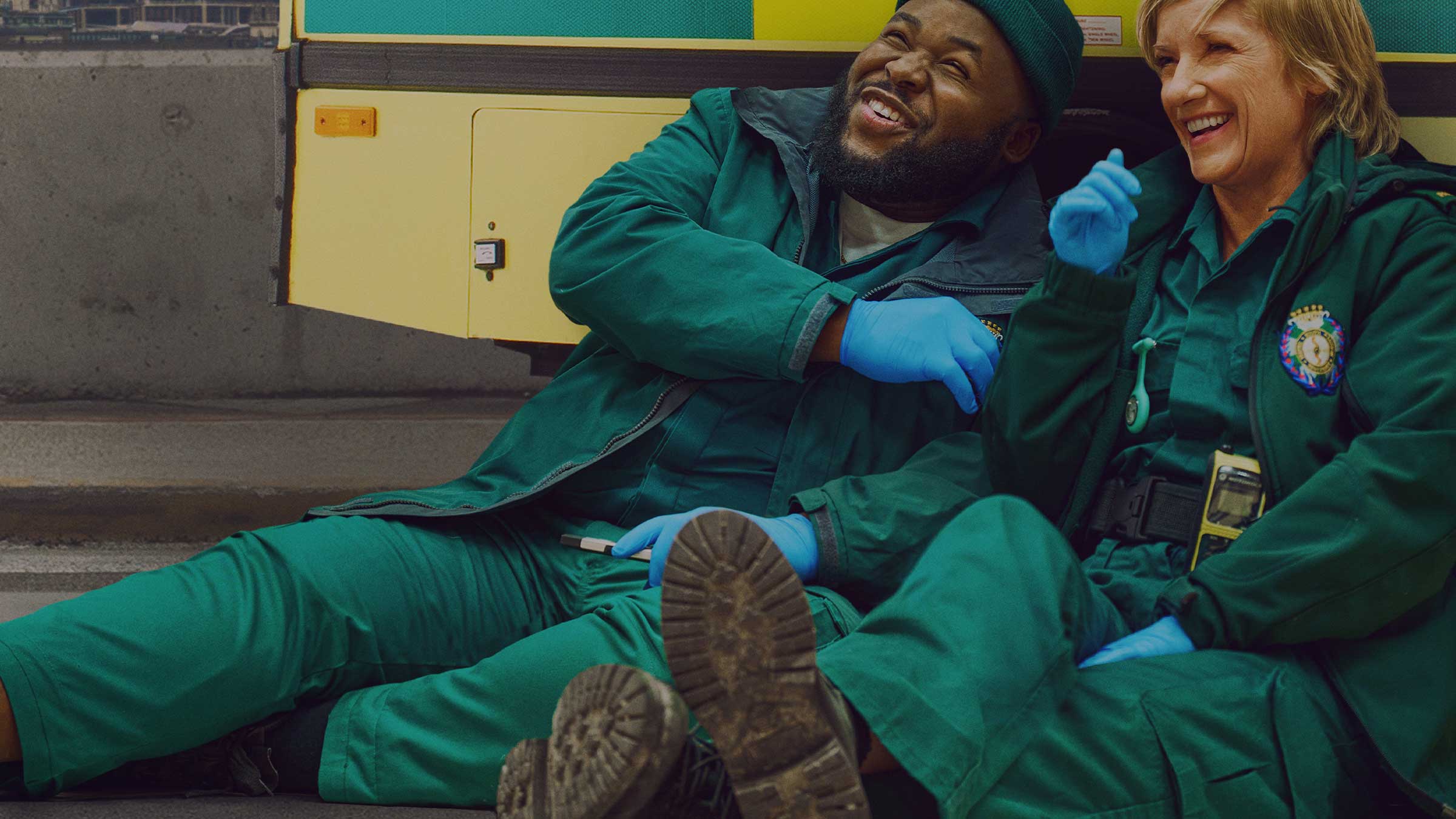 The weather outside is frightful, but our top picks of telly gems you may have overlooked this year are so delightful...
By Kat Romero, Writer
Look outside. Is it less winter wonderland and more dreary drizzle? Then that's the perfect excuse to sit back on your sofa and hibernate under your cosiest blanket. And you'll need to be entertained!
So take the chance to catch up on some of the TV treats you might have missed this year while you were whizzing around doing all the million things demanded by non-Christmas everyday life. And thanks to Virgin TV, they're yours to view at the click of a button.
Forget January blues, it's all about the best January views. See what we did there?
The Equalizer
Find it in Catch Up > Channels > Sky Witness
This crime series starring Queen Latifah (Last Holiday) is a reimagining of the premise that started as a 1980s TV series starring Edward Woodward and continued as two Denzel Washington films. Queen Latifah's Robyn McCall appears to be an ordinary citizen and single mother to teenager Delilah (Laya DeLeon Hayes). But as a former CIA operative with serious skills, she lives a double life and aims to help those in need. Season 2, which began this year, sees Robyn struggling to deal with her daughter's hostility and considering giving up her dangerous career – but she finds it hard to walk away.
Bloods
Find it in Catch Up > Channels > Sky Comedy
This brilliant comedy brings together Jane Horrocks (Little Voice) and Samson Kayo (Famalam) as a pair of mismatched paramedics who could not be more opposite. Maleek (Kayo) is a tough loner who's annoyed when his regular partner leaves and he's forced to work with friendly northerner Wendy (Horrocks), a recent divorcée who is a happy-go-lucky type. The pair seem like chalk and cheese, but they soon find support in one another, and the partnership between Horrocks and Kayo is a match made in comedy heaven. Series 2 was broken into two parts in 2022, and both are available to watch in full.
The Flight Attendant
Find it in Catch Up > Channels > Sky Max
You may be used to seeing Kaley Cuoco as Penny in the long-running comedy The Big Bang Theory but in this darkly comic thriller series, the star proves her acting chops as Cassie Bowden – an alcoholic flight attendant with very self-destructive tendencies. In season 1, Cassie wakes after having a one-night stand with a passenger in Bangkok, and is horrified to find his dead body. She sets out to discover what really happened to the mystery man and try to clear her own name – leading her down a path of peril, murky secrets and even sobriety, plus an exciting new career in season 2, which was a hit on Sky Max this year.
Meet The Richardsons
Find it in Catch Up > Channels > Dave
This mockumentary-style comedy is the absolute perfect anecdote after a stressful day. Comedian Jon Richardson and his wife Lucy Beaumont star as lightly fictionalised versions of themselves, inviting viewers into their home to enjoy their (usually) playful bickering and watch them annoy each other endlessly. Like every couple, right? Series 3's guest stars include Matt Forde, Johnny Vegas and Sally Lindsay.
We Hunt Together
Find it in Catch Up > Channels > Alibi
This stylish British thriller brings together a stellar cast of some of the UK's best up-and-coming acting talent. Baba (Dipo Ola, Baghdad Central) is a compassionate yet damaged former child soldier who is desperate to quash his predisposition for violence. But his life is forever changed when he meets Freddy (Hermione Corfield, Rust Creek). The pair's lust for one another takes over and they form a dangerous and deadly double act.
Meanwhile, DS Lola Franks (Eve Myles, Broadchurch) and DI Jackson Mendy (Babou Ceesay, Wolfe) get put together to work on the murder case but their differing views almost bring them to breaking point. The series returned to critical acclaim in 2022.
Big Zuu's Big Eats
Find it in Catch Up > Channels > Alibi
The grime artist and self-taught chef offers a fresh twist on the traditional cooking show in this BAFTA-winning series. Big Zuu creates incredible dishes from the back of his truck and serves them up to some of TV's best-loved faces. One of our favourite 2022 episodes features Katherine Ryan, who leaves Big Zuu in hysterics with her rap about DILFs while the pair down strong glasses of the traditional Canadian Caesar cocktail and tuck into buffalo chicken.
Rob Beckett's Undeniable
Find it in Catch Up > Channels > Comedy Central
If there's one thing that's undeniable, it's that when Rob Beckett stars on a show you can be sure it's going to be great TV. He hosts this hilarious new panel show that mixes comic farce with facts as two teams of comedians try to outdo each other with their impressive knowledge – all while trying to make it onto the prestigious Wall of Facts. Think you know about the origins of the Hawaiian pizza? Or how many brains an octopus has? Laugh as you learn. You'll be a hoot at your next dinner party…
Murder, They Hope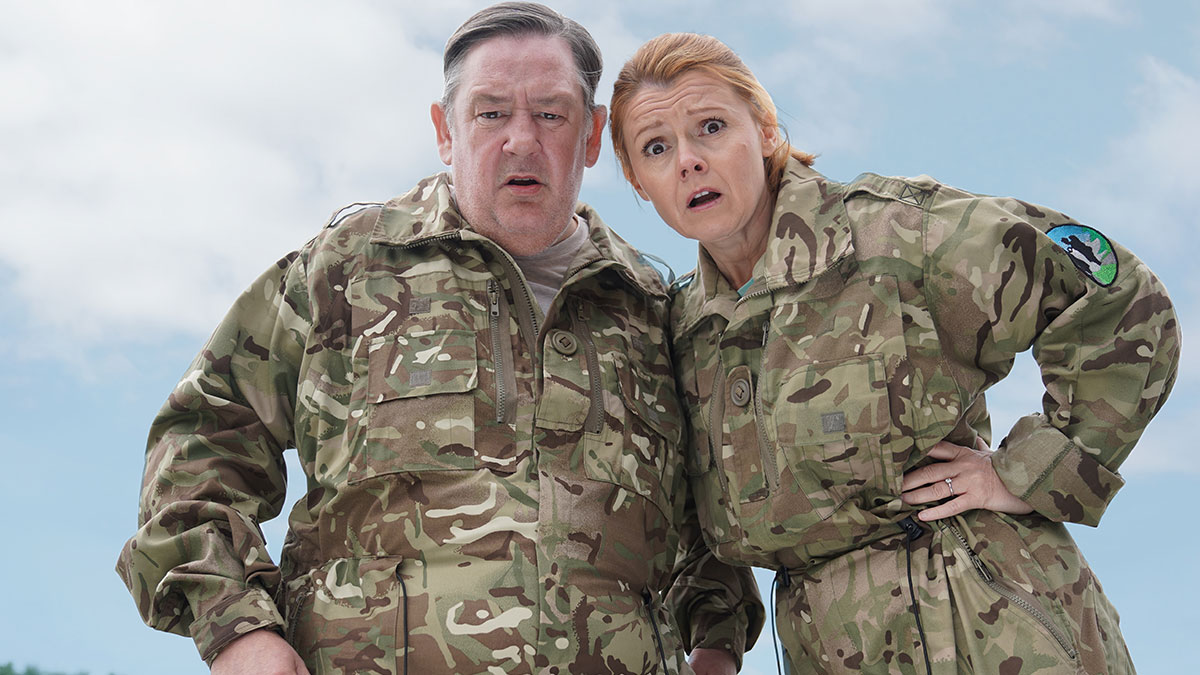 Find it in Catch Up > Channels > GOLD
If you loved Sian Gibson in Peter Kay's Car Share, you need to watch this brilliant comedy whodunnit. Gibson and Johnny Vegas play former tour guides Gemma and Terry who – having cracked cases on a coach trip, an ill-fated cruise and at a creepy caravan park – have now set themselves up as private detectives. In 2022's series 2, they're planning their dream wedding… but a certain coach-driving serial killer has other plans for them.
CSI: Vegas
Find it in Catch Up > Channels > Alibi
The American crime franchise returns to its original location as the team attempt to solve the most shocking crimes against the backdrop of Sin City's bright lights. Reprising their roles from CSI: Crime Scene Investigation, William Petersen and Jorja Fox star as Gil Grissom and Sara Sidle who are forced out of retirement when an officer is attacked, joining a team now headed by Max Roby (Paula Newsome, Spider-Man: No Way Home). They soon stumble upon a conspiracy that could lead to the release of thousands of convicted killers.
The Midwich Cuckoos
Find it in Catch Up > Channels > Sky Max
Based on the 1957 book of the same name, this British sci-fi series is an intense modern-day update set in a town where all the women of child-bearing age fall pregnant without explanation. After they give birth, the residents of Midwich realise that these children are unlike any other. They grow faster than normal and appear to possess telepathic abilities among other even more alarming powers. Keeley Hawes (Bodyguard) plays Dr Susannah Zellaby, a local therapist who finds herself helping those affected by the strange event – which involves her own family too.
Shake up your Christmas
Since Virgin Media and O2 joined forces, our broadband customers get exclusive access to Priority from O2. We're shaking things up this year with 25 days of festive treats on Priority. Find out more below, plus check out all your Christmas TV, movie and sports listings.
TV channels: Channels, content and features available depend on your chosen package. Channel line-ups and content are subject to change at any time and to regional variations.
HD: HD TV set, V HD Box, TiVo box or Virgin TV V6 connected with HDMI cables required for HD channels. Number of inclusive HD channels depends on package.
Catch Up TV: Catch Up TV content available for up to 7 days or up to 30 days after broadcast, depending on content.
On Demand: Content available to view depends on TV package. Time limits apply for viewing chargeable On Demand content – see virginmedia.com. Once purchased, all chargeable On Demand content must be viewed within 48 hours. Premium channels and upgrades must be kept for at least 30 days.