Skip to main content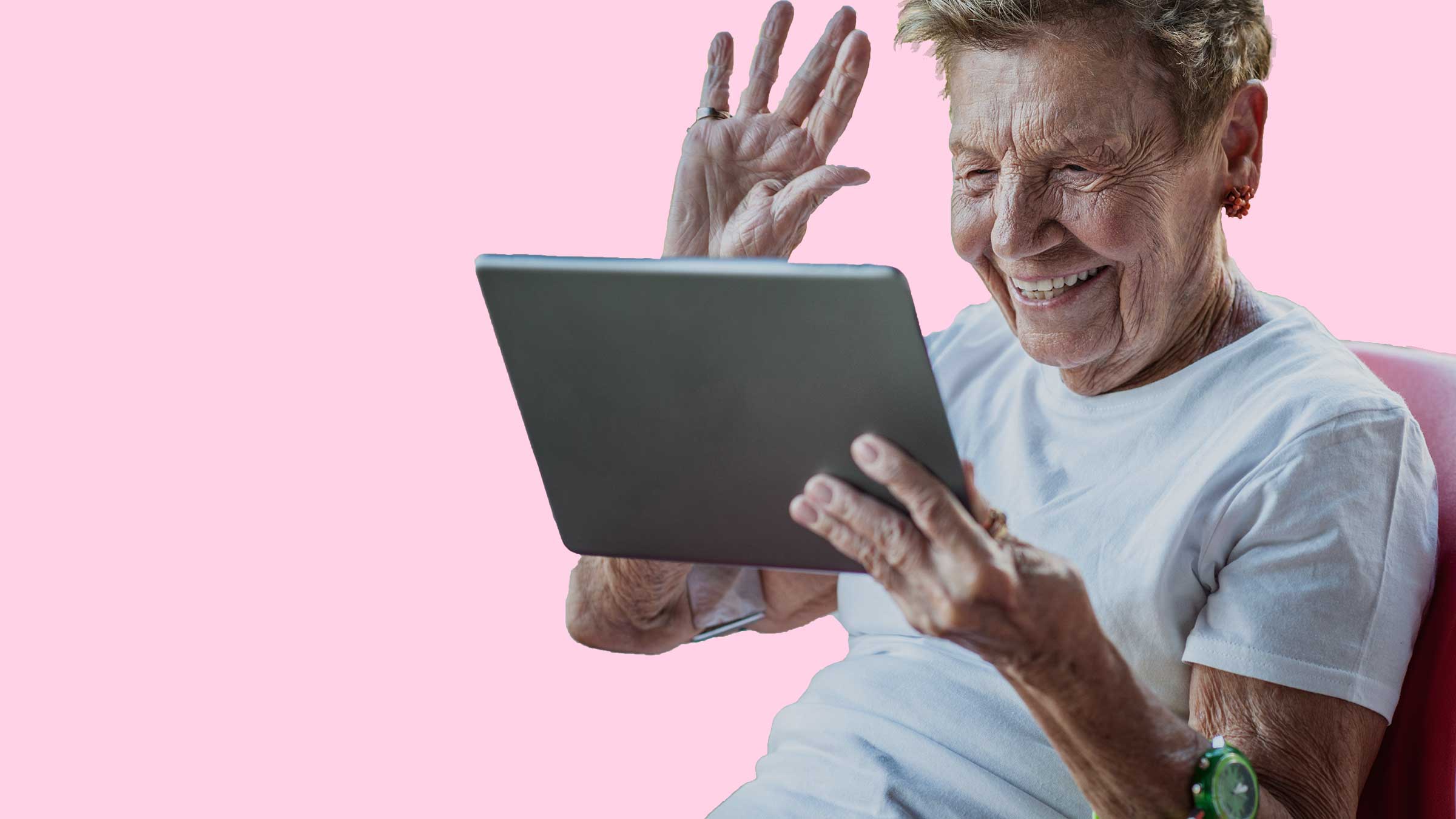 From supporting our brilliant NHS services to giving you great mobile benefits and extra home entertainment, we're doing all we can during this challenging time
By Virgin Media
Since the start of the pandemic, we've worked non-stop to keep our customers and people safe and make sure the country stays connected.
We know how important our services are right now to people's everyday lives, communities and businesses. We take that responsibility seriously, and we're proud to step up and play our part. Here's some of what we're doing...
Keeping you connected
Last year, we upgraded more than a million customers to ultrafast speeds. We also removed all remaining caps on our broadband packs, so everyone can enjoy their home connection without any worries. This now means almost all of our broadband customers have speeds of at least 100Mbps to work, play, stream and keep in touch with friends and family.
Our incredible engineers are also working around the clock to help maintain our network, as usage continues to rise more than ever before.
The health and wellbeing of our people and customers is always our top priority, so we're following Government and medical advice to put safety first while making sure we can still help our customers and connect new households to our services. With this in mind, we constantly review and update the ways we work, and wherever possible we're helping customers remotely or providing self-install packs. We've also put extra safety measures and checks in place before and during any customer visits.
Please note: there are some instances where an order may be rescheduled, either in advance (if the customer has COVID-19 symptoms) or on the day following a risk assessment that shows the technician won't be able to carry out the job safely according to our COVID policy or government guidance.
Prioritising our NHS and critical services customers
The heroic work of our NHS staff deserves true praise and recognition and we're proud to support them. We're providing doctors, nurses and other NHS staff with free broadband speed boosts as well as mobile upgrades, and have helped many frontline workers get online throughout the pandemic. Our Virgin Media Business teams have also supported hospitals, vaccination centres and other key public sites to make sure they have the connectivity and tools needed. This is on top of assisting businesses with their shift to remote working and supporting them as they have adapted to the new world we're in.
Helping our most vulnerable customers
We know that there are some people who need additional support during this difficult period and we're committed to being there to help.
Our Essential broadband packages have been launched, targeted specifically at new and existing customers receiving Universal Credit, Pension Credit, Income Support, Income-based Jobseeker's Allowance or Income-based Employment Support Allowance. They deliver worry-free, affordable and reliable connectivity to ensure those facing financial difficulty can get online.
Building on the many measures we already have in place, we have provided our vulnerable customers with unlimited minutes and a monthly 10Gb data boost.
We're also offering assistance to these vulnerable customers who may have payment concerns or are worried about their bill.
Remote learning
As schools have closed and children are switching to remote learning once again, we understand this is tough for many families. Working with government, we're providing 20GB of extra mobile data per month, for free, to those who don't have any broadband connectivity and have limited mobile data. More information is available here.
We are also zero-rating access to the Oak National Academy learning resources for all schoolchildren and willlook at zero-rating access to other learning resources on request.
NHS websites
We've made sure that visits to any NHS websites don't use any of our customers' mobile data.
Virgin Media WiFi Calling
Free Virgin Media WiFi Calling is now available – and it's a great way to make calls and send texts in more places on your mobile. Enable WiFi Calling, and you can keep chatting even in a no-mobile-signal spot.
Extra TV channels at no extra cost
Virgin Media has made a host of brilliant TV channels available to Big Bundle and Mixit customers and Player customers at no extra cost. These include Animal Planet HD, Crime + Investigation HD, Discover Science, Eurosport 1 HD and Sky HISTORY HD. So, whether you're after a really wild nature series, a bit of brain food or some thrilling live sport, you'll find it on these great channels.
Sky Nature and Sky Documentaries at no extra cost
Customers with the Mix TV pack and above, and Mixit customers who take the Entertainment & Documentaries pick can feast their eyes on two extra channels – Sky Nature (CH 279) and Sky Documentaries (CH 277). Featuring some of the most incredible nature shows and fascinating documentaries anywhere on TV, this is five-star factual telly.
Free access to the Hopster app
Virgin Media is extending free access to the ad-free Hopster kids' app, which is bursting with entertaining, educational and engaging shows for pre-schoolers. From Pingu to The Gruffalo, it's packed with loads of family favourites and fun stories that help youngsters learn.
Stay active with the Get Moving channel
Looking to keep fit with an Olympic legend? On Virgin Media's Get Moving channel (CH 997) and in On Demand, British Olympic gold medallist Daley Thompson is among the elite personal trainers on hand to help you stay active with training, yoga and PE sessions for kids.
Home School Heroes Collection
This awesome collection of shows from Discovery makes learning fun, with science, cookery and nature all under the microscope. Available from Friday 15 January in On Demand, and with over 50 hours of programming available, expect your little ones to be wowed.
Body in Balance's Get Fit Now app
For even more indoor exercise, there are plenty of fitness sessions available with Body in Balance's Get Fit Now app. Starting with Yoga Groove, more sessions will be introduced in the coming weeks, including pilates and belly dancing!
Educational tools from the BBC
The BBC is stepping up to deliver hours and hours of educational content right now, with daily shows on CBBC, BBC Two and BBC iPlayer all designed to make home-learning as seamless as possible. Plus, find structured lessons, useful materials and handy advice on BBC Bitesize. Find out more about what they're offering right here.