Skip to main content
Set sail for Gloucester, Massachusetts, and get hooked on this cut-throat fishing show
Wicked Tuna, Tuesdays from 5 June, 10pm, BLAZE® (CH 216)
Coming to BLAZE® for the first time is this gripping fishing show, which follows teams of Massachusetts fishermen as they battle it out to see who can catch the most bluefin tuna.
Filmed in the remorseless ­­­North Atlantic waters – where George Clooney's movie The Perfect Storm was set – this all-action show sees the fishermen grapple with the elements, shortened fishing seasons and dwindling tuna populations, all in the name of a big win.
Here's why you need to take the bait and make Wicked Tuna your new favourite show…
It has all the drama of the best reality TV shows
If you're a sucker for the backstabbing, Machiavellian antics of Love Island, Big Brother and The Island With Bear Grylls, this show won't disappoint. You don't have to be a psychologist to glean that many of these fisherfolk don't like each other. Whatever it takes to get the upper hand, it's fair game – they'll withhold information, grass each other up, throw red herrings at rivals, elbow their peers out of the way… whatever it takes to get the best catch. And with the possibility of getting a fish worth $20,000 (about £15,000), we don't blame them.
There's an insane level of skill involved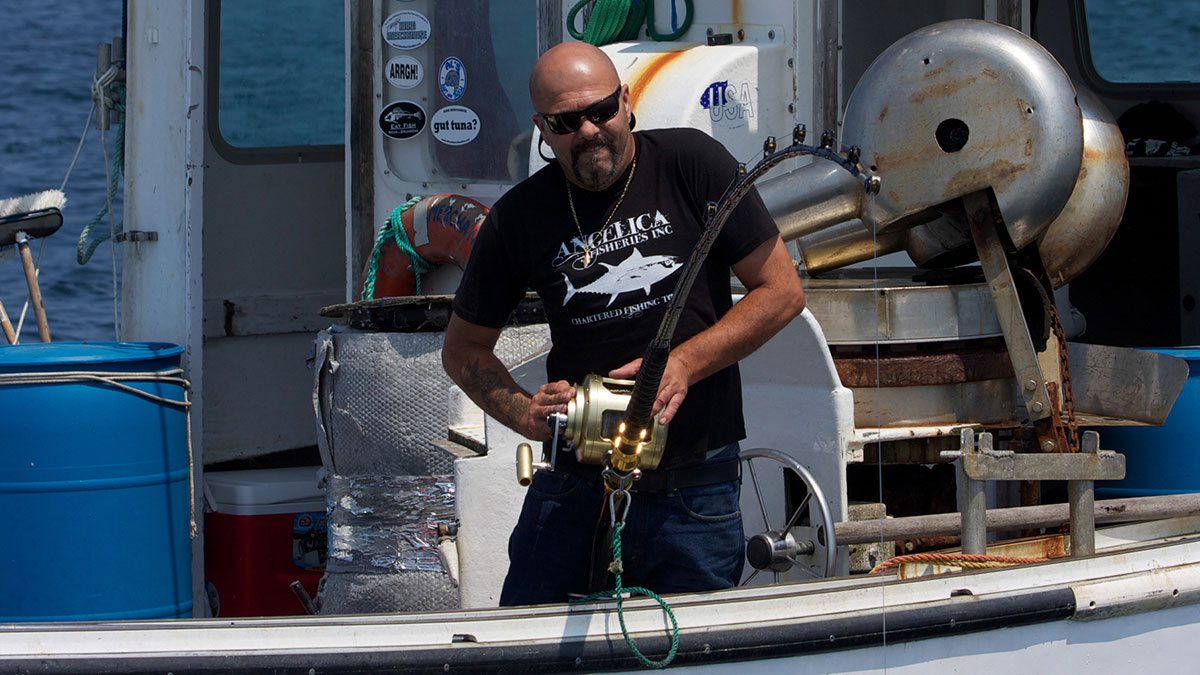 This isn't just a hobby. This is a way of life. And some of the tuna fish they catch are humungous – including a tuna that weighs 1,030lb. That's the equivalent of four Dwayne "The Rock" Johnsons. Think about that the next time you have a tuna mayo sarnie.
The (tuna) stakes are incredibly high
It's a hard life on board the boats. At the mercy of unpredictable and harsh weather, tuna fishermen have a high mortality rate. Workers in distant-water tuna fishing fleets face a greater risk of death and injury than workers in all other types of fishing fleets. So expect plenty of edge-of-your-seat moments.
It's packed full of characters
Look out for Paul Hebert, who is essentially Jim Carrey in The Mask but in heavy-duty waterproof gear. Plus there's Dave "What happens on the boat stays on the boat" Carraro, who doesn't give a monkfish about throwing the other fishermen under the boat (metaphorically – we hope).
Channels, content and features available depend on your chosen package.
TV channels: Channel line-ups are subject to change and regional variations. TV packs currently exclude some teletext services.
HD: HD TV required to view HD channels. Number of inclusive HD channels depends on package.