Experience games like Destiny 2: Forsaken on our legendary connection
VIVID 350 is the perfect connection for when you want to simultaneously play online, chat with teammates and stream gameplay from your most intense sessions – whether you're battling, racing, exploring or raiding.
Ultrafast average download speed of 362Mbps – so you can get your game updates faster
The UK's fastest widely available average upload speed of 21Mbps – to help you simultaneously play online, chat, and stream gameplay footage
Totally unlimited broadband – so you can play as much as you like
No traffic management – to help you stay in the game
Ultrafast, ultra-reliable fibre – powered by DOCSIS® 3 technology
Virgin Media Hub 3 – our best Hub yet, from the only widely available broadband provider with ultrafast speeds



IT'S ALL THANKS TO DOCSIS® 3 TECHNOLOGY – THE MAGIC IN OUR CABLES.

© 2017 Bungie, Inc. All rights reserved. Destiny, the Destiny Logo, Bungie and the Bungie Logo are among the trademarks of Bungie, Inc. Published and distributed by Activision. Activision is a registered trademark of Activision Publishing, Inc. All other trademarks and trade names are the properties of their respective owners.
See how we compare
See how we compare
Fast matters. That's why we're delivering download speeds of up to 350Mbps – that's over 4 times faster than the top advertised speeds of Sky and BT (76Mbps).*

We know upload speeds are important when you're gaming, so we're bringing you up to 20Mbps. That's faster than the top advertised upload speeds of BT Infinity 2 and Sky's fastest widely available fibre

Keep your head in the game
We know your connection matters when you're playing to win. After all, lag and jitters can put you right off your game – or cause a dreaded server disconnect. But with VIVID 350's fastest widely available average upload speed of 21Mbps, you get loads of extra bandwidth for gaming traffic. Now you can worry less about crashing out, and more about taking the next objective.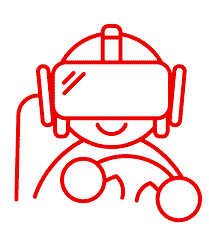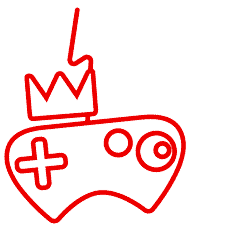 Share when you're winning
Whether you're streaming live on Twitch, tweeting screen-caps from epic adventures, or uploading your screamers to YouTube, having a faster average upload speed will help you play, chat and share your best bits with the world – all at the same time.
Feel unstoppable
VIVID 350 comes with unlimited broadband and absolutely no traffic management. When you start playing, you can keep playing – for as long as you want.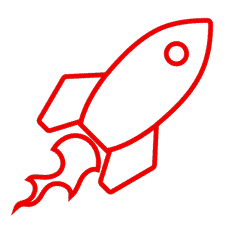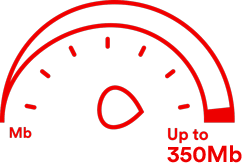 Jump in faster
Itching to play the latest title straight out of the box? Stealing a cheeky hour of playtime when the kids are in bed? VIVID 350 ultrafast fibre chomps through even the biggest game updates, with an average download speed of 362Mbps. Download, install, and go.
Household harmony
When you're playing, no one else needs to miss out on the stuff they love doing online. VIVID 350 is built for households who do more, watch more and have more fun. It takes HD streaming on loads of devices in its stride – and it'll handle you playing, too.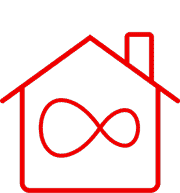 Select an option below
Our broadband comes on both 30 day rolling and 12 month contracts.

The legal stuff
Prices may change at any time during the contract.
New customers only.
Minimum term applies to your cable service, check basket for details. If you cancel during the minimum contract period you will incur an early disconnection fee.
Service availability: SERVICES AVAILABLE IN VIRGIN FIBRE AREAS ONLY. Subject to survey, capacity and credit check, minimum term contract applies, check basket for details. If you cancel during the minimum contract period you will incur an early disconnection fee.
VIVID 350 Availability: Available in selected areas only - use our postcode checker to see if available in your area yet.
Installation: Engineer installation fees may apply on certain packages or bundles (starting from £40 for standard install).
*Five times faster: Based on fastest widely available advertised average download speeds (average speed 362Mbps for VIVID 350 vs average speed 67Mbps for BT Superfast Fibre 2 Unlimited and 63Mbps for Sky Fibre Max).
Set up Fee: There is an activation fee of £25.00.
2 £70 upfront cost includes £25 activation fee, £45 one-off flexi fee and delivery to store via Click & Collect. For optional home delivery, add £5.
Payment: For those joining Virgin Media, if you pay by any other means than Direct Debit, you'll be charged a payment handling fee of 13p per month, made payable to Virgin Media Payments Ltd. If you would like paper bills, the fee is £1.75 a month for cable and £1.50 a month for mobile. Further terms and conditions apply. See sections below for more Legal Stuff.
Remedies: If you have experienced a problem with Virgin Fibre caused by Virgin Media's failure to exercise reasonable care and skill in providing Virgin Fibre to you then legal remedies are available including the right to require a price reduction by an appropriate amount. For more information about when legal remedies are available to you visit https://www.citizensadvice.org.uk/
Netflix: Netflix subscription required at extra cost.
Separate contracts apply to your cable and mobile services.
**Please note standard charges apply, please check with your network operator for rates.
***For details about how much it costs to call our team from a Virgin Media home phone, visit virginmedia.com/callcosts. Call costs from other networks and mobiles vary.
† TV channel subject to regional variation.