Skip to main content
Whether school's in or out of session, the learning doesn't have to stop there
By Laura Rutkowski, Staff Writer
Needing to turn your kitchen table into a classroom now that home-schooling is back in the spotlight? Looking for helpful educational tools to make life so much easier? Help is at hand!
There are loads of amazing apps available to parents right now, covering a host of subjects for every age of student. From key skills like reading and writing to coding, languages and more, these apps are designed to make learning fun and engaging for both you and your kids.
Want to discover our selection of top educational TV shows for kids? Take a look right here. Want to go straight to the best educational apps? Then read on...
1. Lightbot: Code Hour
Coding has become an incredibly useful skill to learn in recent years, with some schools even adding it to their curriculum. This app is suitable for children of all ages and introduces them to the basic concepts of coding through a programming puzzle game. By leading a robot through 20 levels (50 in the full version), they'll gain an understanding of programming concepts without even realising it – smart!

iOS | Android

2. Kahoot!
Remember the quizzes phase of lockdown, where everyone seemed to be creating questions to share with their friends? Some people discovered the benefits of Kahoot! then, but it's just the app that keeps on giving. It makes learning ridiculously entertaining with puzzle questions, slides, polls and image reveals. Whether you play someone else's or create your own, the options are limitless. This isn't just an app for the kids either – you can present slides, host a live Kahoot and even share directly to Microsoft Teams.
3. Photomath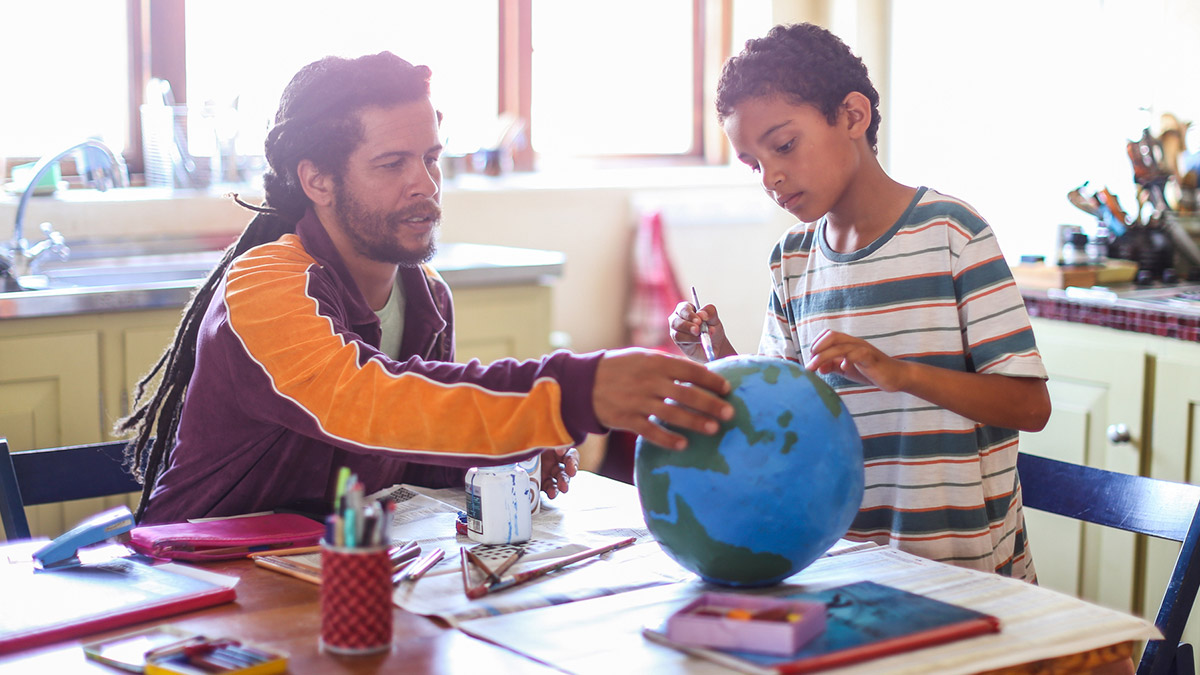 "Yeah, I think that's right... let Daddy just check the app first."

Maths homework is the bane of most people's lives, and we do mean lives, because just when you've escaped doing it yourself at school, you grow up to help your own children with theirs! Photomath was created by one such parent. Although engineer Damir Sabol had the knowledge, he found it difficult to easily explain the concepts to his kids. The app is a "smart camera calculator" – simply snap a photo of an equation and a step-by-step guide on how to solve it appears. Pretty handy, right? With more than 150 million downloads, Photomath is the world's most used maths app.
4. YouTube Kids
The internet doesn't have to be a big, scary place. Put your mind at ease with YouTube Kids, where the video platform is geared towards children. With curated content, parental control features and filtering – so young eyes don't come across anything they shouldn't – the app encourages playfulness and creativity. Whether it's Peppa Pig episodes you're after, or a tutorial on how to make slime, there's something for kids of all ages to get stuck into.

5. Tappity
Tappity believes in "education, not zombification" and that's a motto we can get behind! It offers more than 200 science lessons, activities and stories in a curriculum designed for children aged 4 to 10. The app is interactive to keep engagement levels up and is available to play offline, making it the perfect companion on a long journey. Space, life, earth and physical science are just a few of the topics covered.
6. HOMER Reading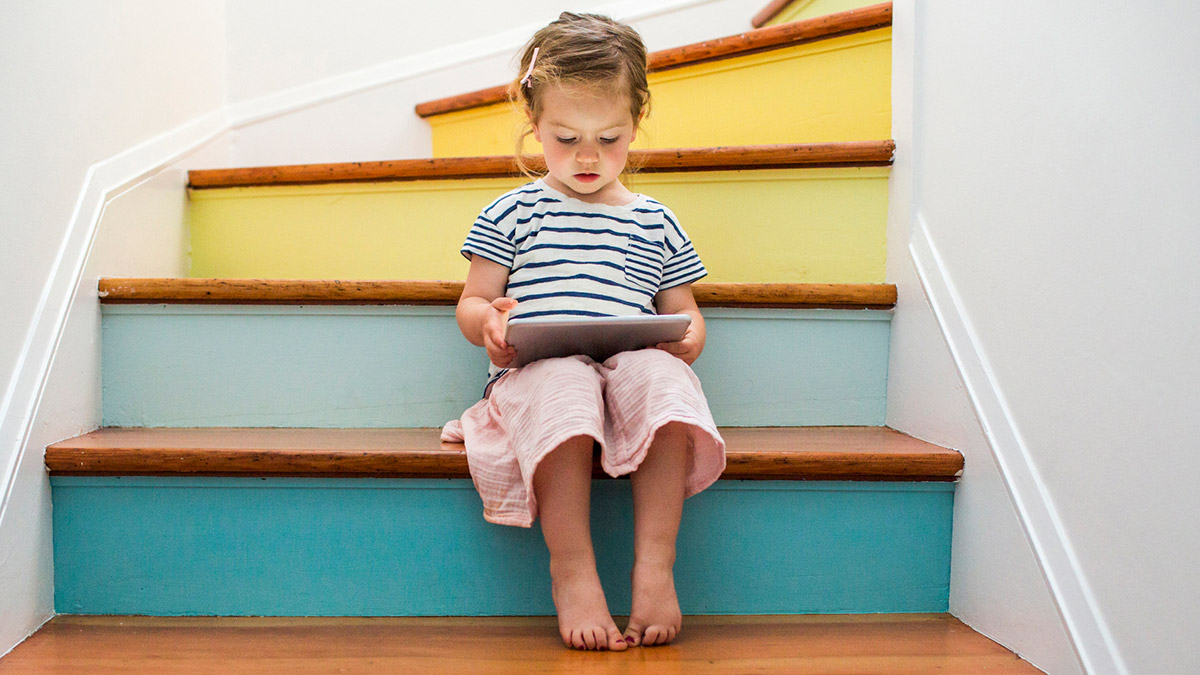 Dad joke incoming: The stairway to heaven? More like the stairway to... LEARNING!

This app promises to increase early reading scores by 74% in children aged 2 to 8 if they spend 15 minutes a day on it, learning phonics, sight words, ABCs and the ability to read short books and poems. You can also track their progress with the Parent Dashboard and print more than 150 worksheets, learning games and activities to test their knowledge. After your free trial, which you can cancel at any time, a HOMER subscription costs around £6.58 per month, auto-renewing at the end of the trial.
iOS, free for one month, then £6.58/mo | Android, free for one month, then £6.58/mo

7. Jungle Time
What makes anything instantly more fun? Animals. Here, they help young ones learn how to tell the time by picking which wild animal's face they'd like to see on the talking clock. Analogue, digital, 12-hour and 24-hour clocks are taught, with a choice of hours and minutes or Roman numerals, so no interface will be a match for their skills and they'll be right on time, every time.

iOS, £2.99

8. My Molecularium
In this molecule building game, you have to launch atoms (which have cute little faces) at target bond sites to assemble molecules. Move your device to direct your aim as you build molecules that become more difficult as you play. The genius here is that it's an addictive task, but really, you're learning chemical and structural formulas in the process.

9. Duolingo
This tried and tested app with its fun interface allows you to learn more than 35 languages, including Spanish, French, German, Japanese, Hebrew, Hawaiian and even Game Of Thrones' High Valyrian and Star Trek's Klingon (we kid you not)! A feature called Duolingo for Schools lets teachers track their students' progress. In 2013, Apple chose Duolingo as its iPhone App of the Year, making it the first time the award was granted to an educational app.

10. Spotify Kids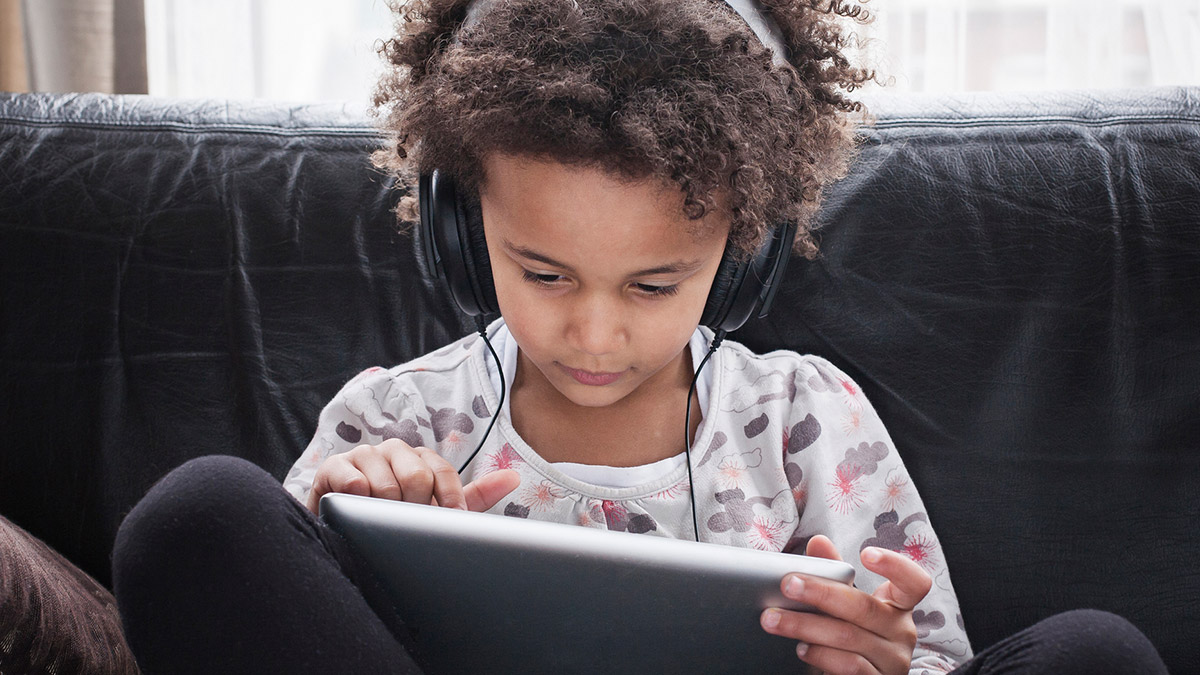 Isn't it an unwritten rule that children have to like music that their parents don't?

Using your child's age, Spotify will tailor content to them with music they can listen to from their own account, while filtering out explicit tracks. They'll be spoilt for choice with singalongs, soundtracks and playlists specifically made for young listeners. Spotify Kids is included with a Spotify Premium Family subscription, which can be cancelled at any time. Try Spotify Kids free for one month with a Premium Family trial.