Skip to main content
What's better than a smartphone? Why, a smartphone that flips or folds, of course! Here's your chance to win the latest Galaxy flip phone from Samsung

By Virgin Media
You have our permission to flip out. Chicer than Nile Rodgers in a shiny three-piece suit, that most tactile of phone types – the foldable/flippable – is back and better than ever.
We've come a long way from the foldable's modest beginnings, with Samsung's latest Galaxy Z Flip3 and Z Fold3 models offering a sleek reinvention of the modern handset, with features and quirks that offer a loving nod to the past. And we've got our hands on a Z Flip3 model that's just begging to be won.
If that wasn't enough, scroll even further to treat yourself a trip down mobile memory lane, as we round up some classic phones from days gone by.
Galaxy Z Flip3

Ah, the modern smartphone. Nifty as they are, they're not the most practical things size-wise. Enter the Galaxy Z Flip3, a full-sized smartphone that folds to fit neatly into your pocket or bag.
Practical pocketing points aside, the Flip3 also boasts a mini screen that enables you to check messages, take photos, play music and more – all while the phone is flipped shut.
Opened up, the 6.7" Flex Display is a seamless dream, automatically optimising the refresh rate of whatever you're watching. Meanwhile Samsung's Dynamic AMOLED 2X screen technology delivers the brightest, most vivid and smoothest display in a Galaxy Z ever!
Open the phone halfway and you're in Flex mode – a tripod-like stabilising mode that's perfect for taking hands-free videos and selfies. All you need to do is adjust to the perfect angle, then snap away. Taking a pic of a friend? The Dual Preview feature means they can check their pose on the Cover Screen as you frame it in real time.
Galaxy Z Fold3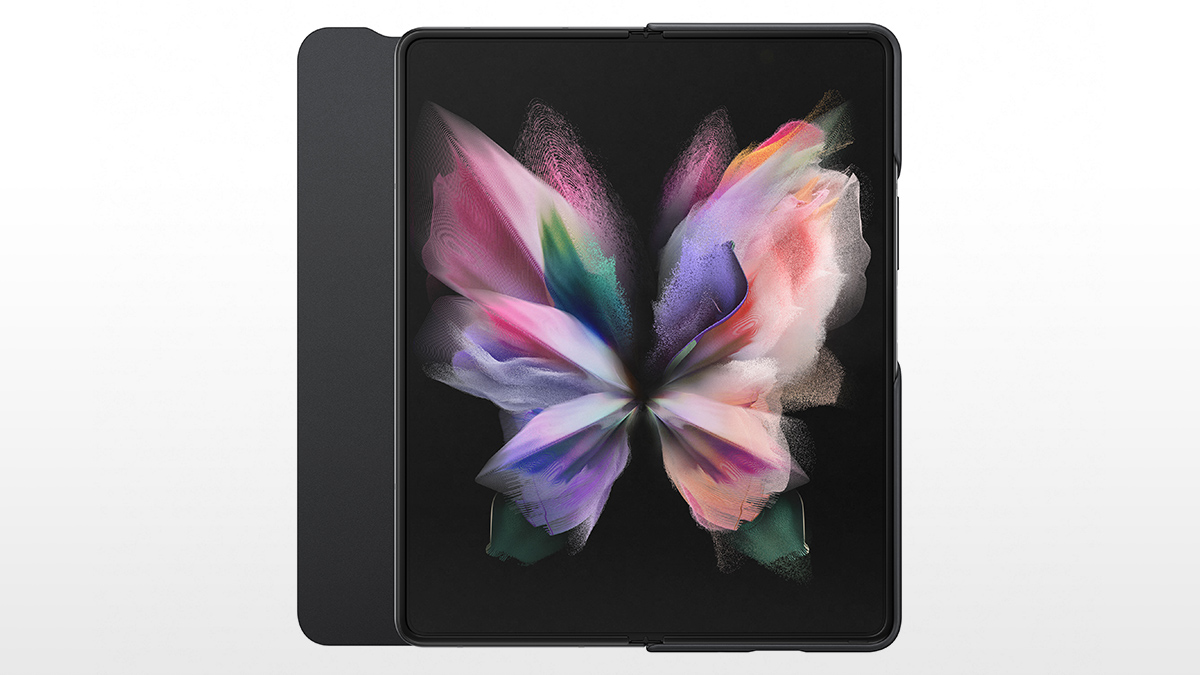 Forget all our lamenting about smartphones getting bigger. Done properly, you can have the best of both worlds: a large, pixel-perfect screen that also folds up into a neatly pocketable package.
The Fold3 is all this and more, offering a 6.2" smartphone experience while folded, and a whopping 7.6" display when unfolded. In addition to letting you stream your favourite shows on the go like never before, you can also run up to three apps on-screen simultaneously. And with that most stylish of touchscreen accessories – the S Pen stylus – included, your productivity just went up a notch.
Mobile gaming is always better on a big screen, granting not just a tactical edge but visuals that really pop. And it's here the Fold3 really shines, with a smoother-than-silk 120Hz display.
The Fold3 also boasts a whopping five cameras – a telephoto camera (12MP), a wide-angle camera (12MP), an ultra-wide camera (12MP), a under-display camera (4MP) and a cover camera (10MP). With all this onboard, you can record video from multiple angles and through multiple cameras at the same time!
And don't worry if you think all this power will drain the battery. The 4400mAh battery automatically adjusts to best perform alongside whatever activities you're doing in order to preserve charge.
With the Flip3 available on Virgin Mobile from just £39 per month, and the Fold3 available from £64, both with zero upfront cost, these new Samsung phones (available in Black) are not only stylish but a great deal, too. Plus, if you purchase a Galaxy Z Flip3 in Black by Tuesday 2 November, you can claim a Galaxy Watch4 from Samsung, worth £249.
It's hard to believe we've been flipping and folding phones since the mid-90s. With that in mind, how many of these retro classics do you remember?
Nokia N93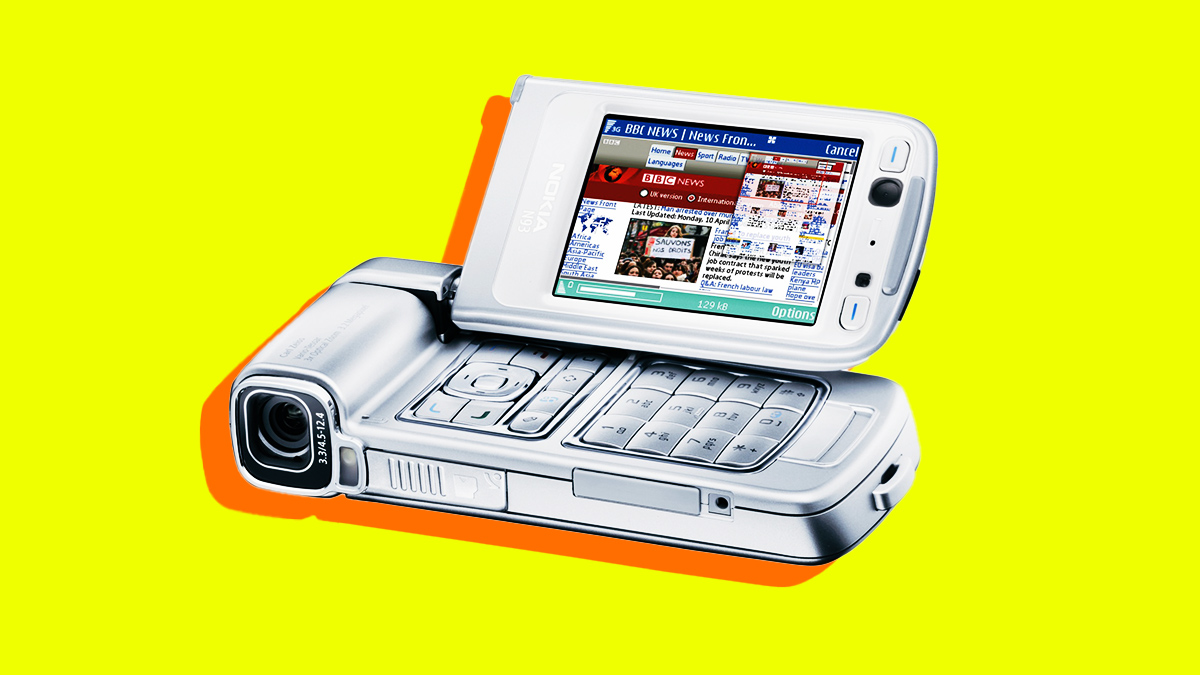 Looking like every spy camera from every kids' detective show ever ("All the gadgets please, Q!"), 2006's N93 was Nokia's most advanced camera phone at the time. Loaded with a unique swivel camcorder, this baby could shoot "DVD-quality video" at 30 frames per second. Be still my beating retro heart.
Motorola StarTAC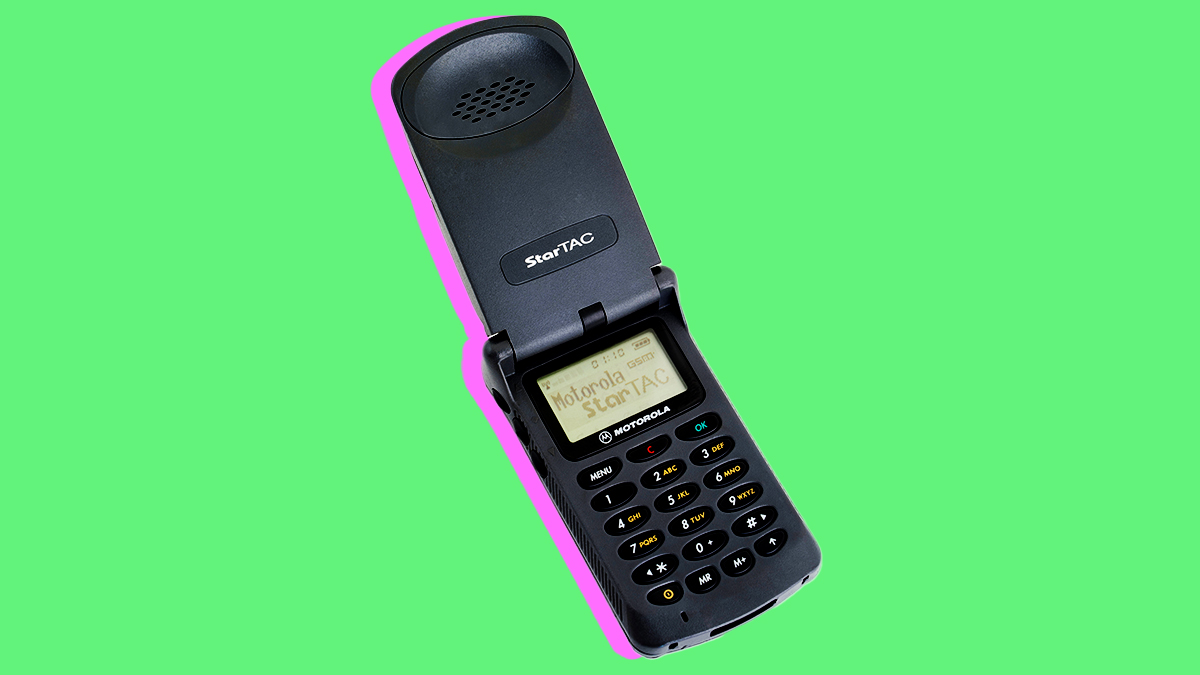 One of the first ever flip phones, 1996's StarTAC was immensely popular, with more than 60 million units sold worldwide. That's despite it: closely resembling the communicator used by Captain Kirk and co in Star Trek; only being able to receive (and not send) text messages; and costing $1,000 on release. But it was used by the cast of Clueless so we WANT it.
Motorola V3 RAZR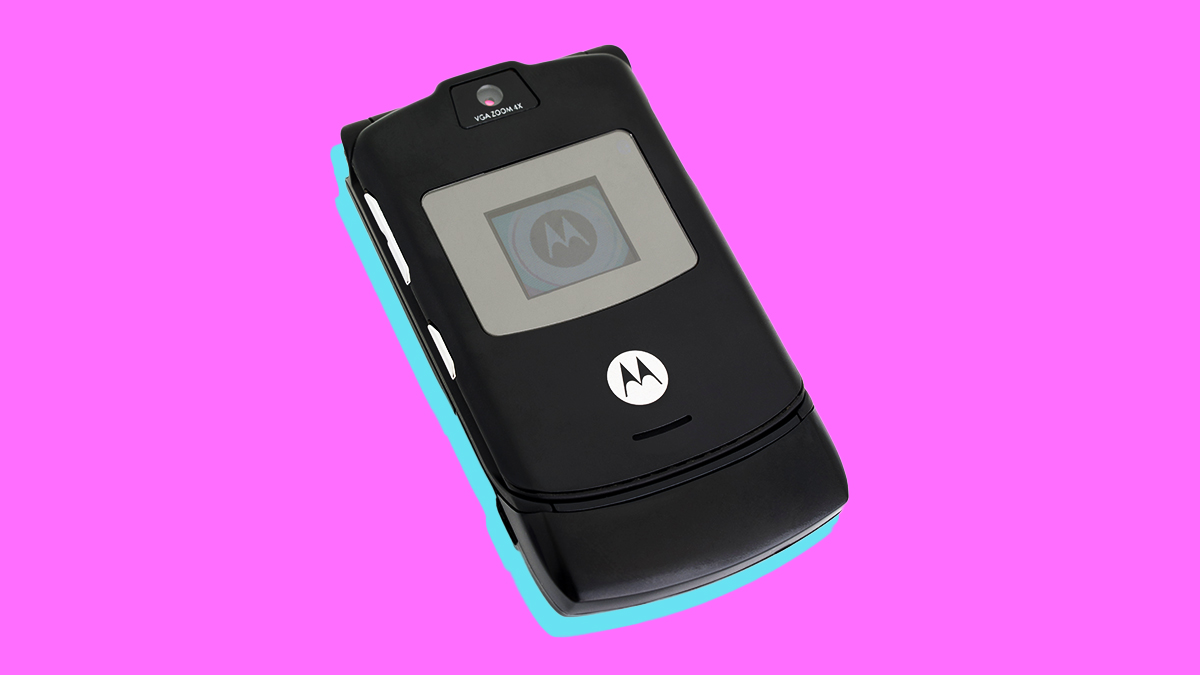 Befittingly for a flip phone, or "clamshell" as they were also referred to, the aptly named RAZR series (mmm, razor clams…), and especially the V3 model, stood apart from the pack. Unleashed unto the world in 2004, it had the thinnest profile on a clamshell set at the time and a sleek, wafer-thin metal keyboard. Plus, it bears repeating that it was called the RAZR, which made it into the object of every nu metaller/unironic trenchcoat-wearer's desires.
Nokia 8110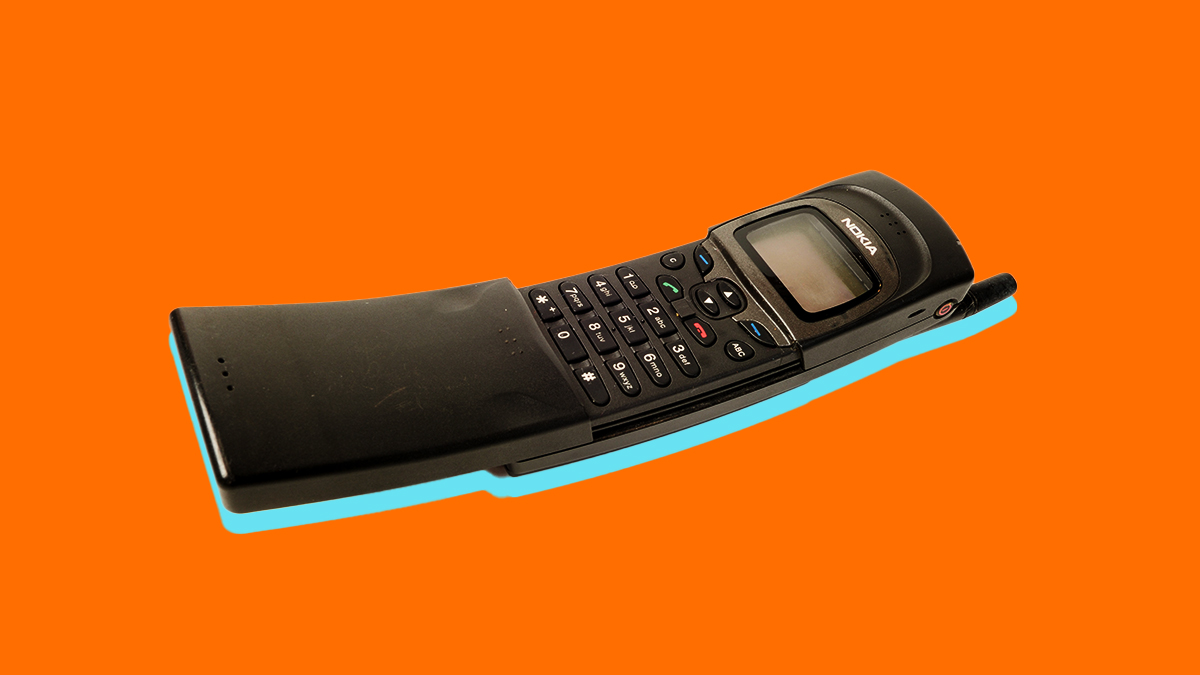 Speaking of trenchcoats, you might remember this one from The Matrix, where it helped Neo and co to escape a variety of sticky situations/order pizza on the run. Also known as the "banana" phone because, well, it kinda looks like a banana.
Sony Ericsson W508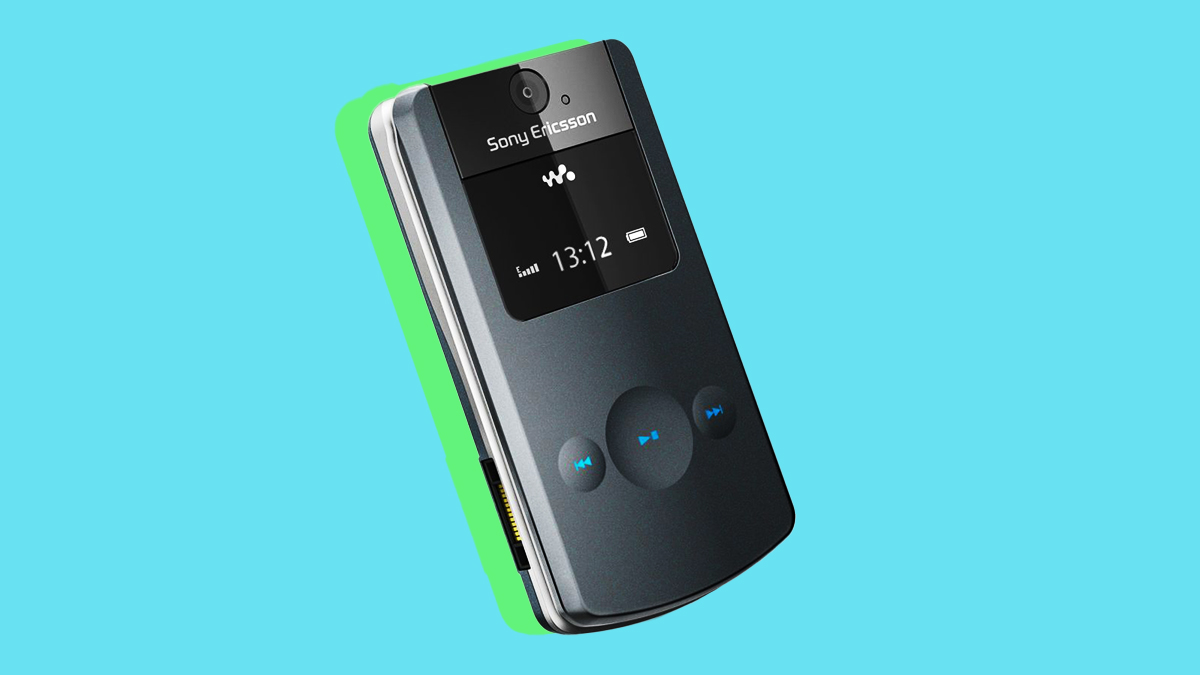 Released in 2009, the W508 featured a multitude of capabilities, including voice-guided GPS, a 3.2MP camera, a Facebook app and a music player. It also had some pretty nifty buttons on the outside face to play, pause and skip music tracks.
Win a Samsung Galaxy Z Flip3 in Black
Pssst. We've got our mobile-loving mitts on one of Samsung's Flip3 models. One lucky winner will soon be its proud owner; answering calls, texting and flipping to their heart's content. Entering couldn't be easier, simply answer the following question:
Which TV sci-fi legend famously used a "communicator" (which possibly inspired the earliest flip phones)?
A) Captain Kirk
B) Doctor Who
C) Ripley
Email your answer – A, B or C – to VirginTVEdit@virginmedia.co.uk with Samsung Galaxy Z Flip3 Competition in the subject line by 11.59pm on Thursday 14 October, and don't forget to include the following details:
Your answer
Your first and last name
Your phone number
Your home address
Good luck!
Samsung Galaxy Flip3 5G promotion
Send your answer to the question above to the following email address VirginTVEdit@virginmedia.co.uk together with your full name, mobile phone number and home address between 29/09/2021 and 14/10/2021.
The winner will be selected at random from all correct answers by 19/10/2021.
Winner will be notified by phone by the 24/10/2021. We will attempt to call you three times over 72 hours, if we cannot successfully contact you by the end of this period another winner will be selected at random.
Winner will receive a Samsung Galaxy Flip3 5G 128GB (black).
See Virgin TV Edit Competition Ts & Cs | Virgin Media for full terms.
Focus on Flip Promotion
Promoter:  Samsung Electronics (UK) Limited. UK, Isle of Man, Channel Islands or Republic of Ireland residents (18+) only or registered companies in the same.  Purchase a new  Samsung Galaxy Z Flip 3  from a participating retailer between  17/09/2021 – 02/11/2021  and claim a Samsung Galaxy Watch4 40mm Bluetooth (Silver face, olive green sports band S/M) by redemption. No cash alternative. Individual Participants must complete the online claim form in the Benefits section of the Samsung  Members app pre-installed and Company. Participants must visit  www.samsungpromotions.claims/zflip3watch  to upload proof of purchase and provide all other required information (Claim). All Participants  must  Claim between 0-60 days of purchase.  Maximum 1 Claim per Promotion Product purchased (maximum 4  Claims per household) and a maximum of 100 Claims per company participant. See  www.samsung.com/uk/offer/zflip3watch  for full Promotion terms.