Skip to main content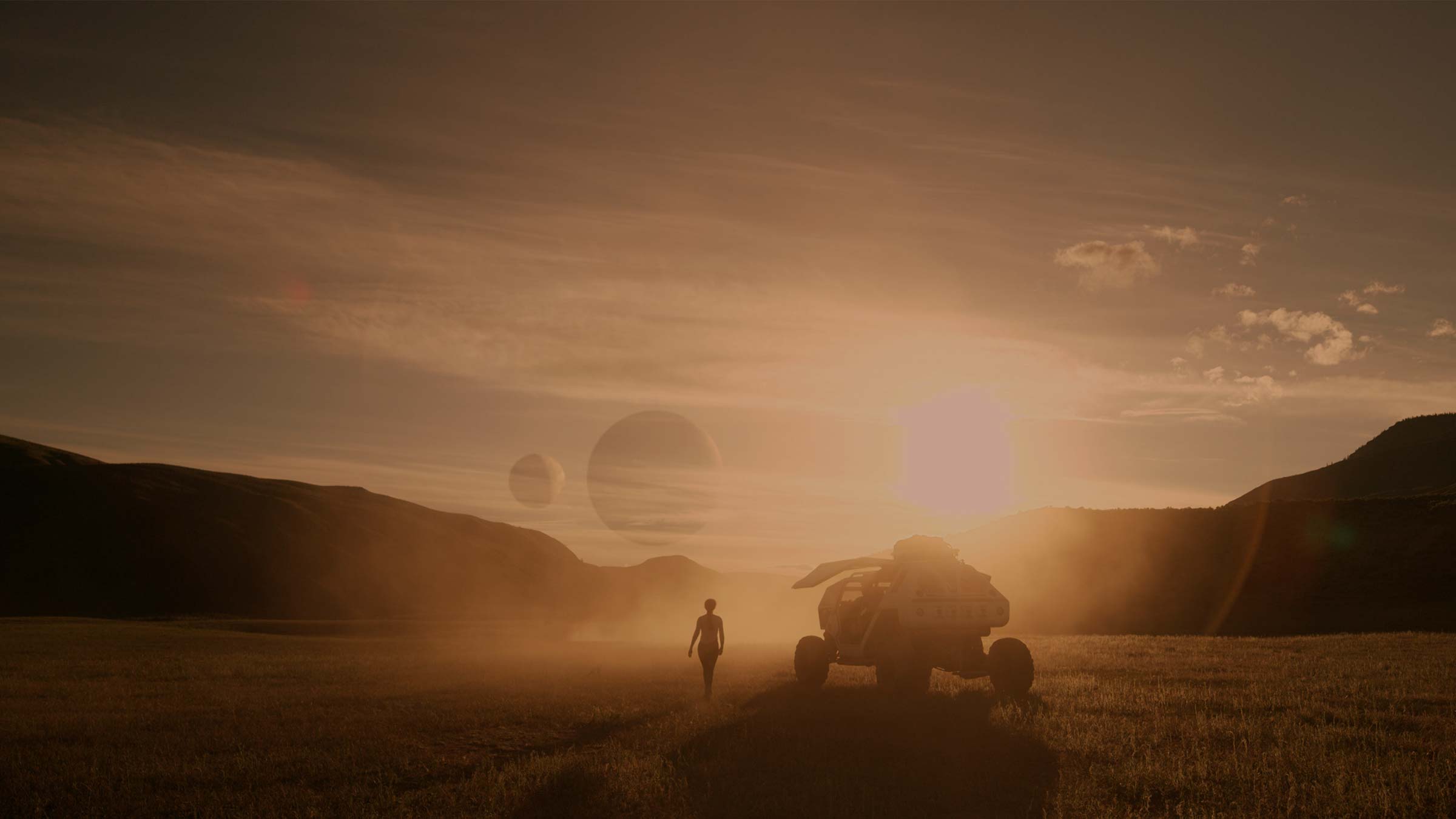 Friday the 13th isn't unlucky for those who like their family drama with a sci-fi twist…
Find Lost In Space on Netflix from Friday 13 April
First it was a delightfully camp 60s TV show. Then it was a dark and muddled 1998 movie. Now Lost In Space, the sci-fi update of classic shipwrecked-family adventure Swiss Family Robinson, has been refreshed and reimagined for a 21st-century audience by Netflix. In space, no-one can hear you stream…
In 2046, a family of space colonists – who are part of a mission to find a new home for humanity after a devastating event on Earth – crash on an unknown planet when an accident sends their ship, Jupiter 2, off course. Accompanied by grizzled smuggler Don West (Bones' Ignacio Serricchio) and the scheming Dr Smith (Dazed And Confused's Parker Posey), the Robinsons must figure out a way to survive the alien environment while also overcoming their own dysfunctional differences.
Watch the trailer…

"This family's in quite a fragile place when they crash-land," says Toby Stephens (Black Sails), who plays patriarch and expedition leader John Robinson. "My character's spent a lot of time away on military duty, so I'm slightly alienated from my children." His troublesome offspring are eldest daughter Judy (Falling Skies' Taylor Russell), middle child Penny (Maggie's Plan's Mina Sundwall) and electronics whizz-kid Will (Betrayal's Maxwell Jenkins), who befriends a mysterious and potentially dangerous robot – significantly upgraded from the clunky, bubble-headed automaton in the 1960s show. Mum Maureen, meanwhile, has been rewritten as the clan's genius engineer and is portrayed by the excellent Molly Parker (House Of Cards).
Created by the writers of fantasy adventure movies Dracula Untold and Gods Of Egypt, and with episodes directed by Neil Marshall – who handled massive battle scenes for Game Of Thrones – this Lost In Space is set to be grittier, more emotionally complex and far more epic than any version we've seen before. If Star Trek: Discovery got you beaming, there's every chance Netflix's latest interstellar adventure will blow you away.
Find Lost In Space on Netflix from Friday 13 April
On Demand included with TV M+/Mix TV and above. Content available to view depends on TV package. Time limits apply for viewing chargeable On Demand content – see virgimedia.com. Once purchased, all chargeable On Demand content must be viewed within 48 hours. Premium channels and upgrades must be kept for at least 30 days.
Netflix: Netflix streaming membership required. If you're new to Netflix, you'll need to register and accept Netflix's terms and conditions of use. Existing Netflix customers can access the service through their TiVo® or Virgin TV V6 box.