Skip to main content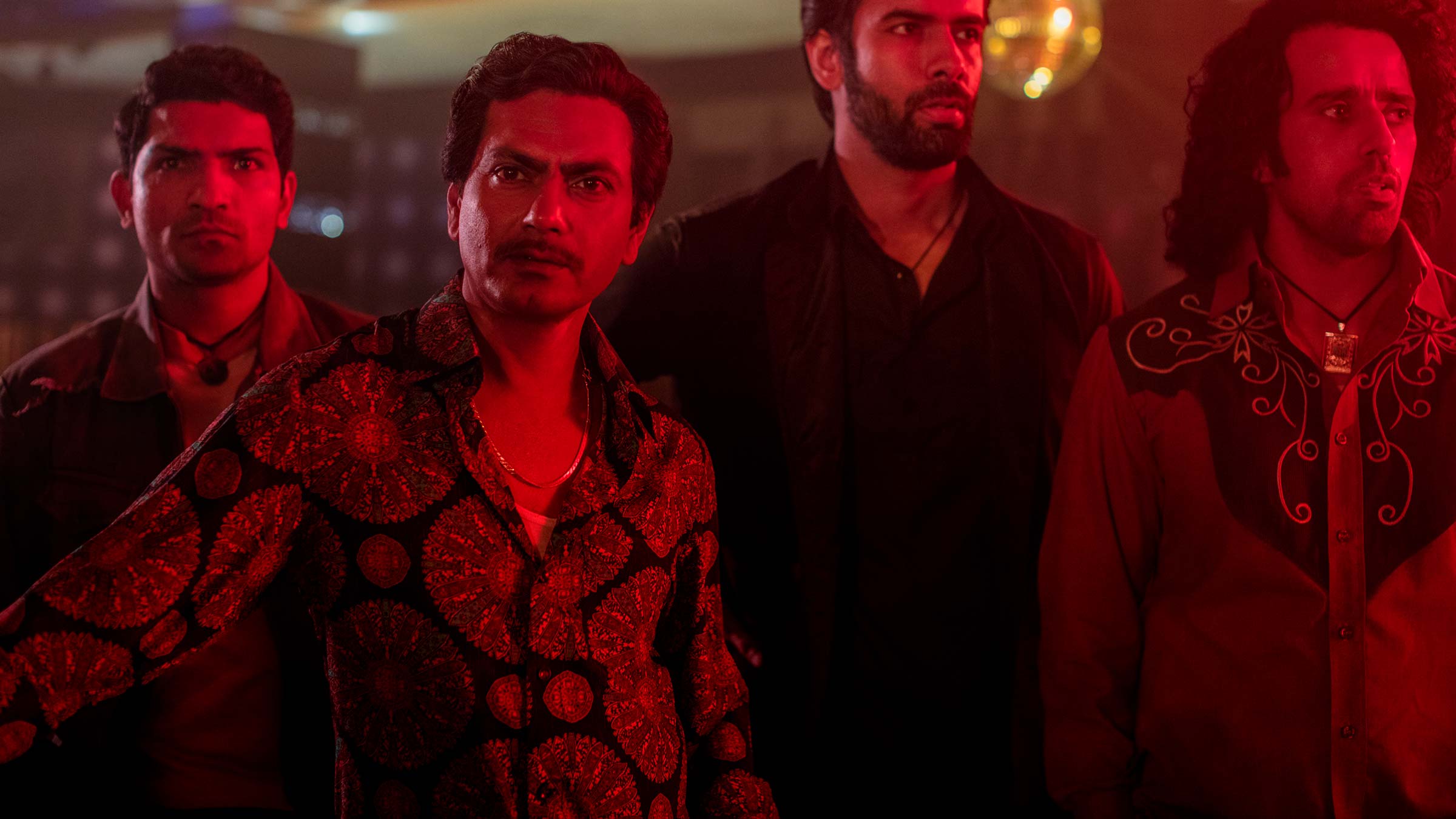 It's a criminally good month for Netflix, with brand new series Sacred Games and the return of Orange Is The New Black
Find them on Netflix
Sacred Games is a brand new thriller about a Mumbai city cop on the trail of a major crime lord, and it's just one reason why July really is shaping up to be a killer month on Netflix.
Check out these unmissable series that you'll need in your life…
Find it on Netflix
In a nutshell… Based on Vikram Chandra's 2006 thriller, this is Netflix's first Indian original series. Get to know Mumbai city cop Sartaj Singh (Saif Ali Khan) as he is embroiled in the chaos of crime kingpin Ganesh Gaitonde (Nawazuddin Siddiqui).
You'll like this if you like… Cryptic crime dramas like The Killing ­– with an intense dash of thrills akin to The Wire.
Orange Is The New Black
Find season 6 on Netflix from Friday 27 July. Seasons 1-5 available now
In a nutshell… It's back for season 6 – but this time we aren't heading to Litchfield as we know it. After last season ended with a riot, the ladies are off to a new maximum security prison. Piper (Taylor Schilling), Alex (Laura Prepon) and Taystee (Danielle Brooks) are all back for certain but, after the events of season 5, it's unclear as to who else will make a return.
You'll like this if you like… The previous five seasons. If you've never done the time, fans of GLOW and Shonda Rhimes' shows like Scandal and How To Get Away With Murder must get involved.
El Chapo
Find season 3 on Netflix from Friday 27 July. Seasons 1-2 available now
In a nutshell… In season 2, the Mexican government tried and failed to control Joaquín "El Chapo" Guzmán (Marco de la O), leading to the biggest drug war the country had ever seen. As we return for season 3, he seeks to take his empire global, and gets friendly with a big-name Hollywood actress.
You'll like this if you like… Narcos fans, what are you waiting for?
Anne With An E
Find seasons 1 & 2 on Netflix
In a nutshell… Charming without being schmaltzy, this retelling of Lucy Maud Montgomery's classic Anne Of Green Gables was a huge hit with critics in its first season. As Anne (Amybeth McNulty) returns for season 2, she is joined by a host of new faces and new frontiers.
You'll like this if you like… It's got Little Women's period feel, plus the colourful characters of Gilmore Girls.
Last Chance U
Find Last Chance U: INDY on Netflix from Thursday 20 July. Last Chance U: EMCC Part 1 & 2 available now
In a nutshell… We're leaving East Mississippi Community College and heading to pastures new for part three of the docuseries. Follow all the drama off and on the football field at Independence Community College in Kansas, where tough love advocate and head coach Jason Brown has led the Independence Pirates to their first winning season in ten years.
And fans of the original two series, you can catch up with how your favourite students and teachers from the EMCC in Last Chance U: EMCC & Life After.
You'll like this if you like… The rawness of teen-focused documentaries like Channel 4's Educating series and BBC Three's American High School: Straight Outta Orangeburg.
And that's not all!

How to watch Netflix with Virgin TV
If you have a TiVo® box or Virgin TV V6 box, powered by TiVo®:
Press home on your remote
Select Apps & Games
Select All Apps
Select Netflix
If you're already a Netflix subscriber, you can also access the app through Search & Discover or by pressing Red on channel 204. Just sign in with your existing login and start watching. And you'll only have to log in the first time you use it.
If you're new to Netflix, then you'll need to subscribe to use the app. The easiest way to do this is by going to netflix.com/virginmedia. You can also subscribe using the Netflix app in Apps & Games.
Netflix: Netflix streaming membership required. If you're new to Netflix, you'll need to register and accept Netflix's terms and conditions of use. Existing Netflix customers can access the service through their TiVo® or Virgin TV V6 box.