Skip to main content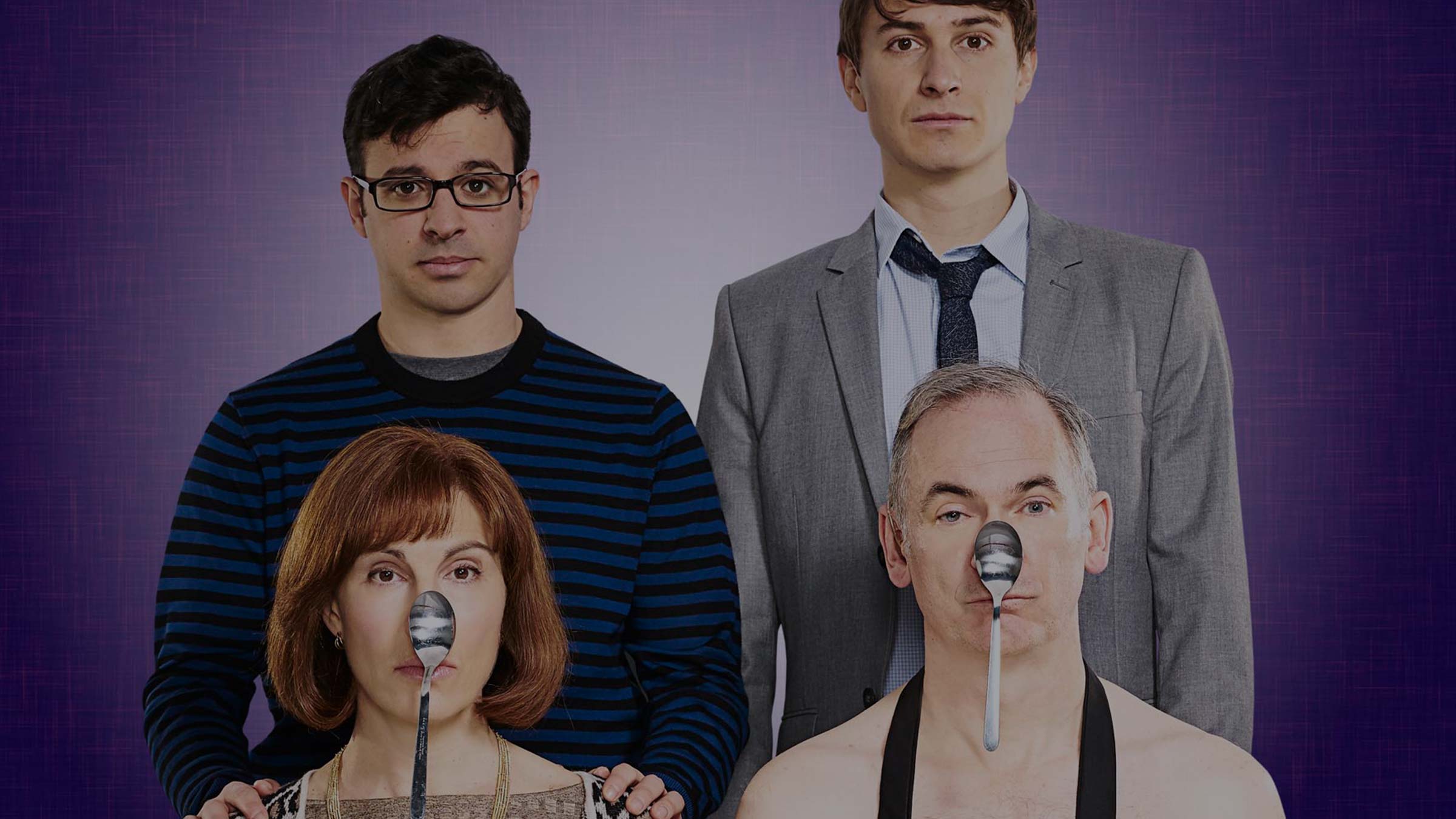 From Friday Night Dinner to Desperate Housewives, there's something for everyone in On Demand
Find the No Balls Please! collection until 30 June in On Demand > Box Sets
If the mere mention of the World Cup has you screaming internally, our guess is that you're probably looking for something else to watch on the box this June.
Well, we've got just the thing. Our No Balls Please! collection in On Demand brings together no fewer than six dazzling dramas and cracking comedies in one top-drawer Box Set collection. And there's not a goal net in sight.
Here you'll find dollops of laughter with Friday Night Dinner; the iconic Desperate Housewives; star-studded drama Brothers And Sisters; man of the moment Donald Glover in Atlanta; genteel larks with Doc Martin; and sci-fi comedy The Orville. Read on to find out more…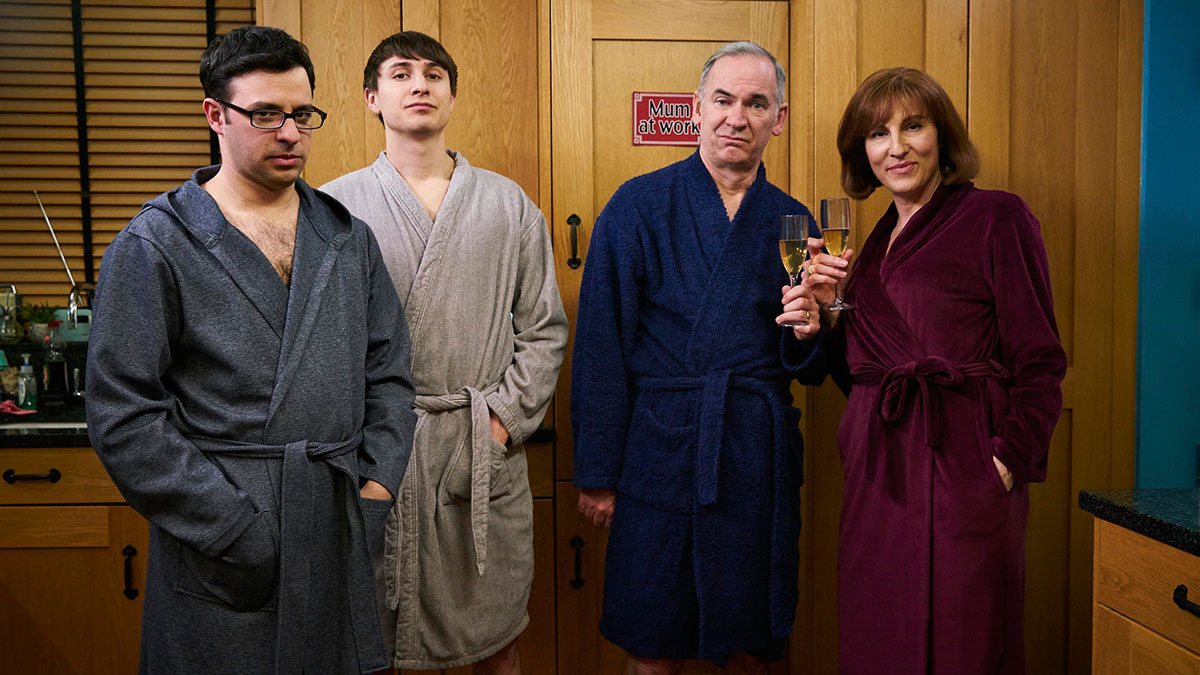 Find series 1-5 in On Demand > Box Sets
Think sitting around the dinner table with your family is a massive test of patience? Think again, because the Goodmans are here to show you what an awkward get-together is really all about. You see, in this household it's apparently impossible to enjoy a meal without something going very wrong. Starring Tamsin Greig (Green Wing), Simon Bird (The Inbetweeners), Paul Ritter (No Offence) and Tom Rosenthal (Plebs), this hilarious British sitcom will have you laughing into your beans on toast in no time.
Find seasons 1-8 in On Demand > Box Sets
As era-defining TV shows go, Desperate Housewives is right up there. This funny, heartbreaking, juicy, twisty comedy drama follows the fortunes of a group of female friends as they deal with the fallout of their friend's suicide – but that's just the half of it. Want to get properly clued up on one of the most popular series of the last 15 years? Discover more with our essential guide.
3. Brothers And Sisters
Find seasons 1-5 in On Demand > Box Sets
Death, secrets, lies, conflict… yep, the Walker family are an interesting bunch. This sizzling US drama is available to watch in its entirety in On Demand, and it's well worth your time if you've not seen it before. And would you take a look at who's in it? Sally Field (Lincoln), Calista Flockhart (Supergirl), Rob Lowe (Parks And Recreation) and Rachel Griffiths (Six Feet Under) are all part of the dazzling ensemble cast. Find out more about the show's stars with our lowdown on who's who.
4. Doc Martin
Find series 8 in On Demand > Box Sets
Book an appointment with Portwenn's resident GP and watch all eight episodes from the latest series of the medical comedy drama. It all kicks off with the Doc (Men Behaving Badly's Martin Clunes) reuniting with wife Louisa (DCI Banks' Caroline Catz), but can their relationship survive new challenges? Personal problems might be the least of the Doc's worries though, as his professionalism is called into serious question…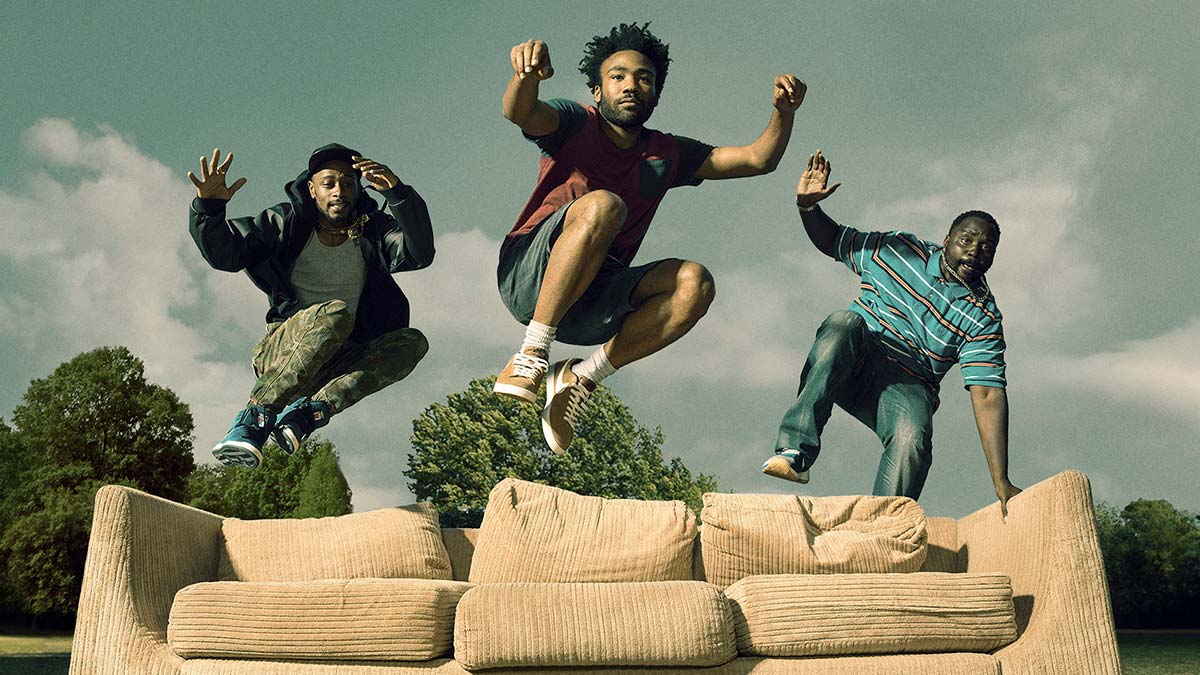 Find season 1 in On Demand > Box Sets
Donald Glover is hot property. From starring as a young Lando Calrissian in recent blockbuster Solo: A Star Wars Story, to owning it as his musical alter ego Childish Gambino, 2018 is his year. Find out what all the fuss is about by watching season one of the award-winning comedy drama Atlanta, in which Glover excels as a college drop-out who tries to get his life back on track by managing his cousin's rap career. If you can't wait for season 2, read our exclusive interview with co-star Zazie Beats.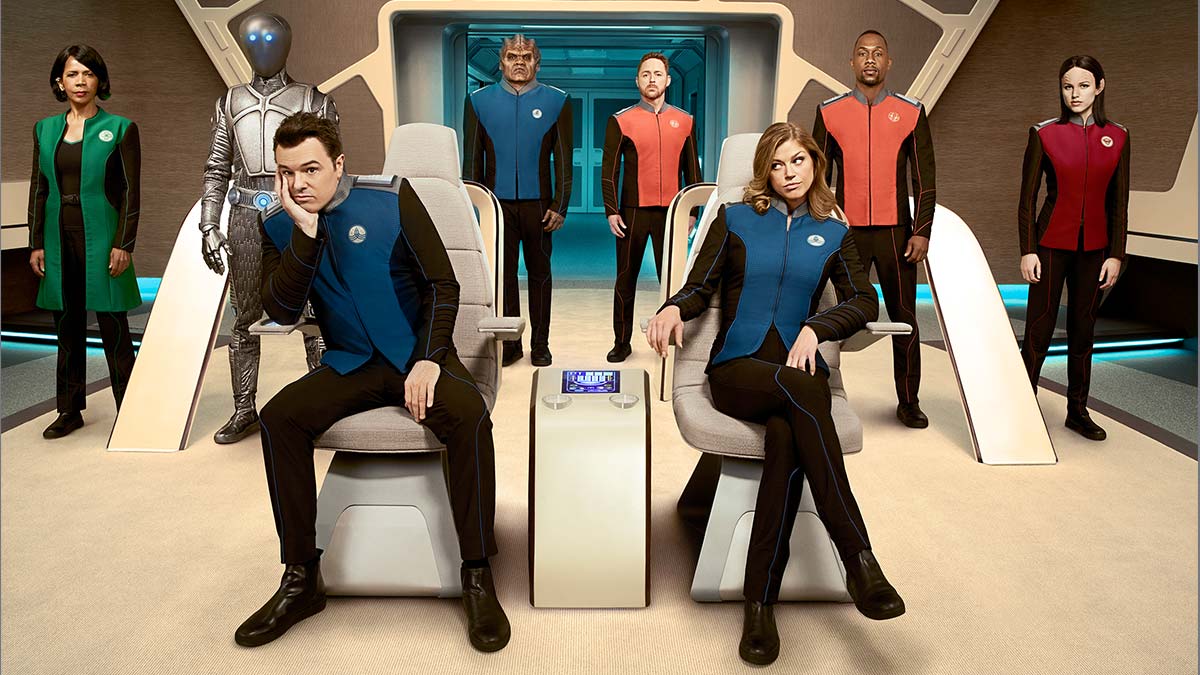 Find season 1 in On Demand > Box Sets
Created by and starring Family Guy mastermind Seth McFarlane, this sci-fi comedy drama is packed with gags on a galactic scale. Ed Mercer (McFarlane) helms the titular spaceship, which darts around the universe exploring brave new worlds. These interplanetary missions come with their fair share of danger (aliens, cannibals, cosmic dictators) but Mercer's job is made all the more difficult when his ex-wife is appointed First Officer. Think of it as Star Trek with added toilet humour.
Channels, content and features available depend on your chosen package.
On Demand: Content available to view depends on TV package. Time limits apply for viewing chargeable On Demand content – see virgimedia.com. Once purchased, all chargeable On Demand content must be viewed within 48 hours. Premium channels and upgrades must be kept for at least 30 days.
Image credits: Atlanta © 2016, FX Networks. All Rights Reserved.
The Orville © 2017 FOX and its related entities. All rights reserved.