Skip to main content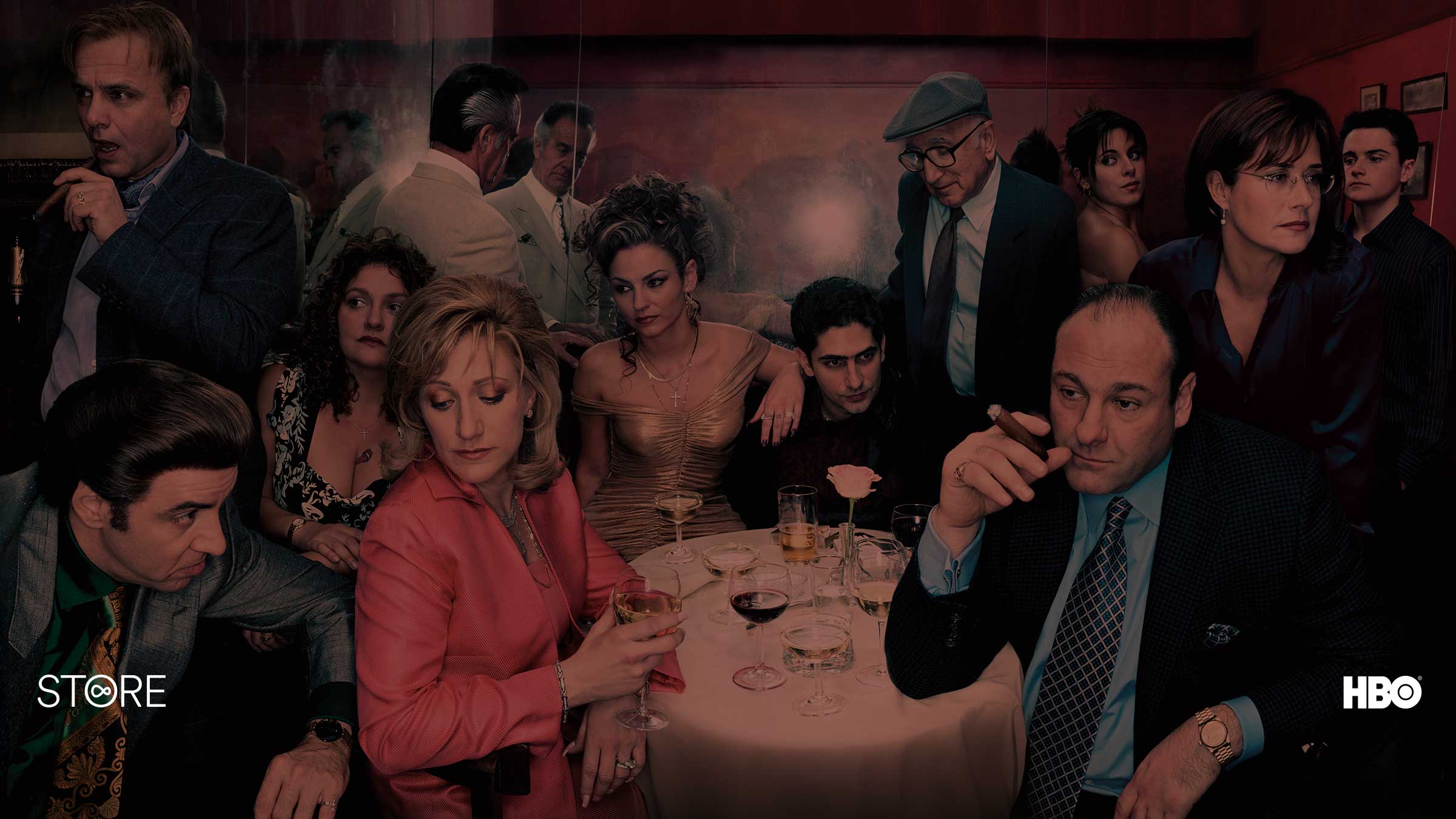 Beat the January blues with this collection of the best TV Box Sets in town
January Sale – TV Shows, available on the Virgin Media Store from Monday 7 January
January… The first month of the year often feels like the bleakest. You've spent all of your cash over the Christmas break, you're back at work and when you do manage to go out, it's freezing cold! But there's a simple solution: stay inside, sit on the sofa and binge on some of the best TV series ever made for less with The Virgin Media Store TV Sale!
From 7 January, you can get started on those shows you never quite got round to watching. With classic crime and family drama, genre-bending thrillers and cult classics, there's something for everyone.
Here's a look at three smashing series that are sure to brighten up your January.
True Detective
True Detective seasons 1 & 2, available to buy for £19.99 on the Virgin Media Store from Monday 14 to Monday 21 January
The brainchild of American novelist Nic Pizzolatto, HBO crime series True Detective is a show unlike any other. Exploring fictional cases that push the troubled police officers at the centre of each season to their limits, it's stylish, unique and well worth your time.
The multi-award-winning season 1 follows Woody Harrelson and Matthew McConaughey as they reopen an investigation into a series of seemingly ritualistic murders in Louisiana. Full of symbolism, scares and truly confounding crime, watching the truth unravel is a thrill in itself.
In season 2, Pizzolatto takes the action to the streets of Los Angeles. Three police departments are forced to cooperate following the murder of a corrupt city manager. As with season 1, the script and performances are spot on, with notable turns from Colin Farrell, Rachel McAdams, and Vince Vaughn as the chilling criminal Frank Semyon.

The Sopranos
The Sopranos 20th Anniversary Sale, available to buy for £39.99 on the Virgin Media Store from Monday 7 January until Sunday 13 January
First airing 20 (yes, 20!) years ago this January, this epic tale of beleaguered mob boss Tony Soprano, played by the incredible, late James Gandolfini, set the bar for modern television. Show creator David Chase took the familiar concept of a family drama about a suburban dad having a mid-life crisis and sent it to daring, dark new depths.
At times like Goodfellas and at others more The Good Life, The Sopranos is one of those TV shows you have to watch in order to fully appreciate it. As it celebrates its anniversary, it's well worth your time, even for the performances alone. Capiche?
Read more about The Sopranos in our in-depth feature here.
The Walking Dead season 8, available to buy for £17.99 on the Virgin Media Store from Monday 7 January until Monday 21 January
The Walking Dead has become a televisual phenomenon thanks to its incredible cast, epic story arcs, a gratuitous amount of gore and nerve-jangling jump scares! Still going strong into what is now its ninth season, this is the perfect time to catch up on what happened last time round (especially considering the cast are on a mid-season break right now).
Season 8 sees Rick Grimes (Andrew Lincoln) and his gang up against Jeffrey Dean Morgan's Negan. Essentially, it's all-out war as the two sides clash on increasingly violent terms in their quest to survive not just the undead but each other. Facing off across each episode, the two groups and their allies square off again and again, with each side taking serious casualties along the way. To say any more would require major spoiler alerts!
Looking for even more great TV on the Virgin Media Store?
Luther series 5, available to buy on the Virgin Media Store
It's been a three-year wait for fans of TV's moody maverick detective DCI John Luther (Idris Elba), but series 5 is finally here! Decked out in his iconic overcoat and red tie, and with a new partner in Wunmi Mosaku's DS Catherine Halliday, Luther is looking fresh and ready to fight crime. (Well, as fresh as his weary face will allow!)
In this new series, Luther and Halliday take on a masked man who's on a sinister killing spree around London. But as Luther fans will know, there'll undoubtedly be more trouble around the corner for our man on the ground. But as for exactly what that is, it's hard to say, and the electrifying trailer just leads to more questions, including just why you saw someone you believed to be dead…

Not heard about the Virgin Media Store?
It's the place where you can buy the latest and greatest movies and TV Box Sets, yours to watch again and again, at home or on the go. Sign up now at virginmediastore.com, choose from hundreds of films and TV Box Sets and start watching instantly.
Enjoy your purchases on your Virgin TV Box (TiVo®/V6), online, or on your registered iOS and Android devices with the Virgin Media Store app.
Show me the latest releases on the Virgin Media Store.
Virgin Media Store: Separate terms and conditions apply to the Virgin Media Store service. DVD included for movie purchases only. Purchases must be made on the website or set top box. Virgin TV subscription and our latest Virgin TV V6 Box required to buy and watch via set top box – Store is not available on other boxes. Compatible device & browser required. Max 5 regiseterd devices. Max 2 devices can stream content simultaneously. Stream and download in UK only (or while temporarily in the EU).