Skip to main content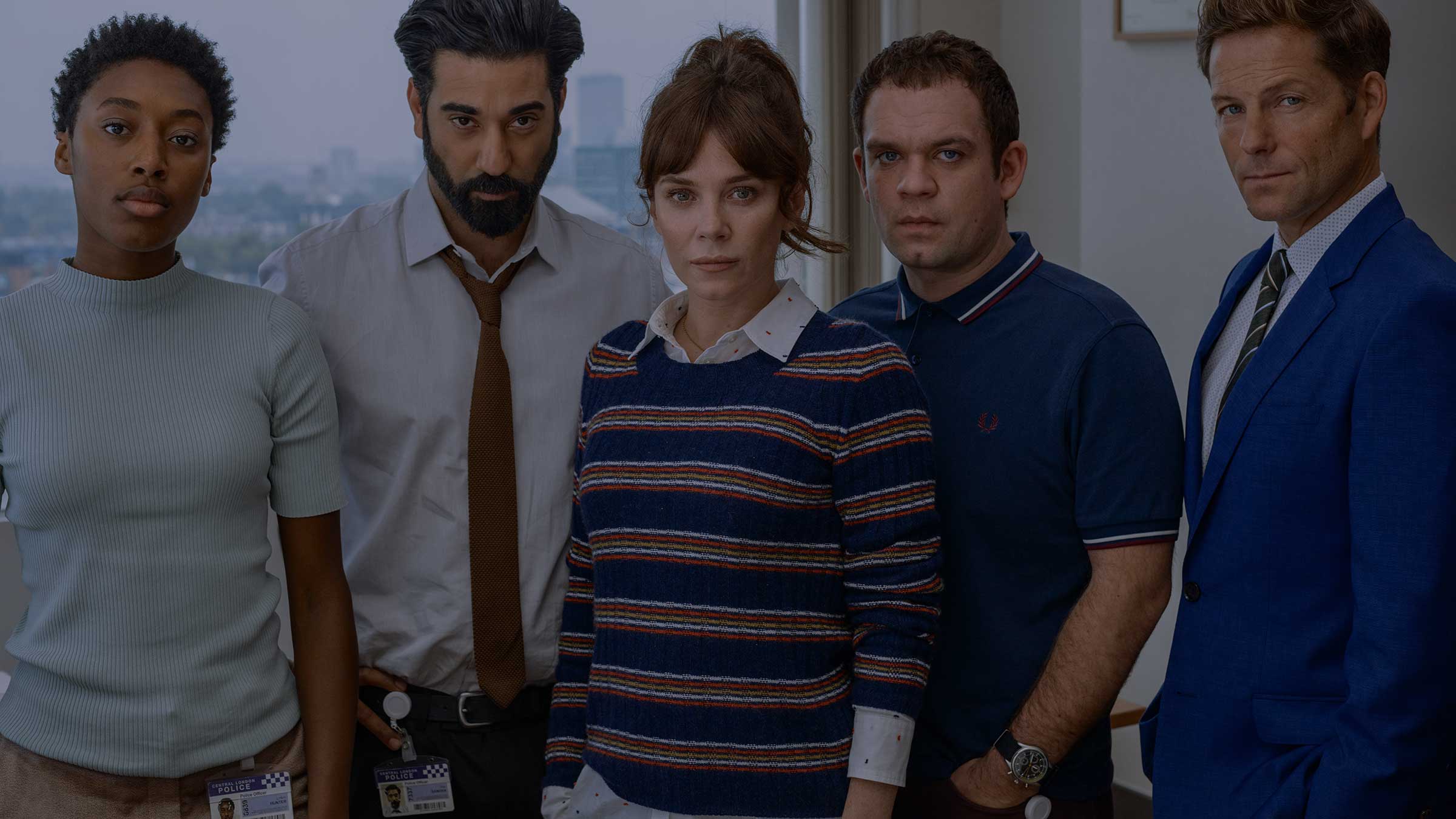 The TV world is paying homage to the 100th anniversary of women's suffrage in the way it knows best – by putting talented women at the heart of its programming
Marcella series 2, Mondays from 19 February, 9pm, ITV/HD (CH 103/113). Also available for 7 days in Catch Up > Channels > ITV Hub

2018 has kicked off as it means to go on. From January's Golden Globes – which put the ladies centre, front and top of the pile in every way with a night that celebrated a new era for womankind – to buzzed-about movies like Oscar nominee Lady Bird, blockbusters Ocean's 8 and Black Panther, fantasy thriller Annihilation and romantic drama Vita And Virginia set to tell important female stories.
And TV is no different. Even Celebrity Big Brother – a show not often known for its progressive politics – placed feminism at the centre of its agenda! Elsewhere, a host of original women-led dramas are taking centre stage, along with returning classics, while ladies are dominating behind the scenes, too. With International Women's Day just around the corner on 8 March, we're starting the celebrations early! Here are our picks (and trust us, there were many more and this took a hearty edit…)
Series 2, Mondays from 19 February, 9pm, ITV/HD (CH 103/113). Also available for 7 days in Catch Up > Channels > ITV Hub
Millions of you tuned in for this London-noir-with-a-Nordic-twist back in 2016. This week, the award-winning Anna Friel and her now-famous parka return to grip us all once again. This series, our troubled, titular heroine – still struggling with her sporadic blackouts – is left devastated when the body of her friend's son is discovered inside a wall. "It's a study of a woman on the edge of a nervous breakdown," says Friel. "Having a woman who is dealing with a mental illness, whilst working, being a single mum and trying to keep everything afloat is very relatable at the moment. It's an amazing opportunity for me." And she does it so well!
Vanity Fair
Coming in 2018 to ITV/HD (CH 103/113). Set your WishList™ now!
This year, Olivia Cooke is going to be the name on everyone's lips. The Bates Motel star is leading the way in ITV's lavish adaptation of Vanity Fair as Becky Sharp, alongside the utterly brilliant BAFTA and NTA winner Suranne Jones. Plus, Cooke's taking the big screen by storm in Steven Spielberg's dystopian virtual reality adventure, Ready Player One. Watch this space.
The Handmaid's Tale
Coming in spring 2018 to Channel 4/HD (CH 104/142). Set your WishList™ now!
Blessed be the fruit. This is TV so brilliant that they're making a second series of a literary adaptation – despite there being, y'know, no second book to actually base it on! Still, small obstacles. Onwards with season 2 of a feminist classic which will, of course, star Elisabeth Moss as the iconic Offred aka June. Cherry Jones (24) joins the cast as June's mum. Important, mighty female TV.
Doctor Who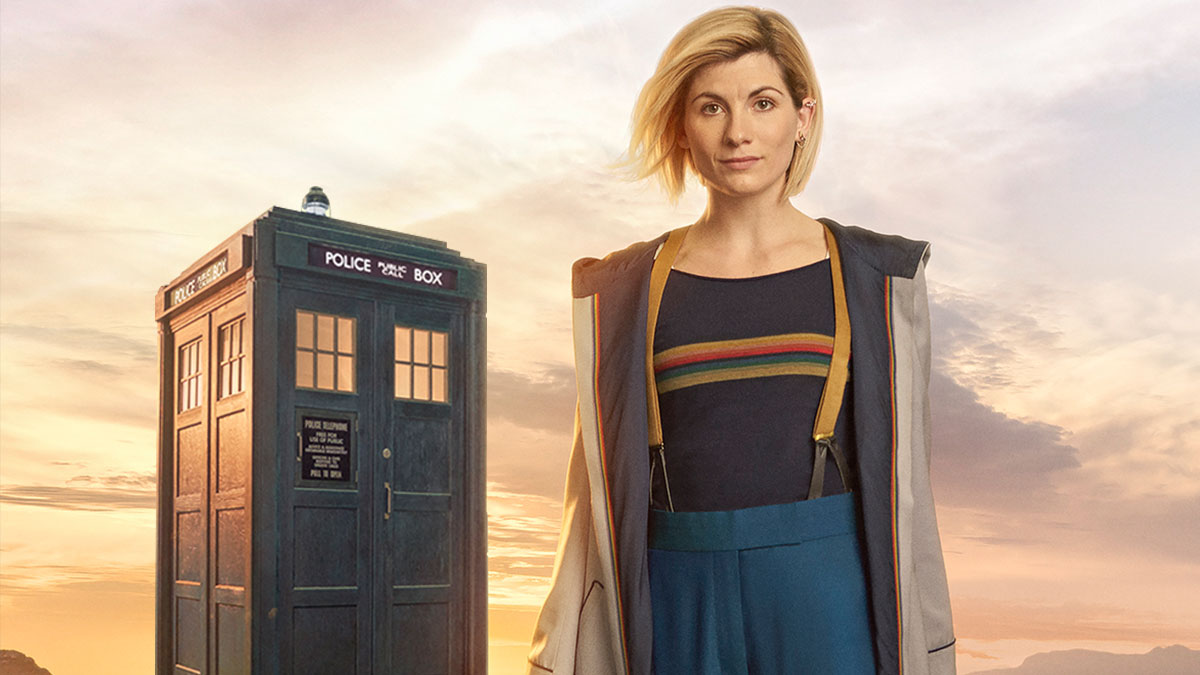 Coming this autumn to BBC One/HD (CH 101/108). Set your WishList™ now!
The announcement that Jodie Whittaker would take over as the new Doctor was a watershed, a sea change, a genuinely "Where were you when you heard?" TV moment. In fact, it wouldn't surprise us if either the big reveal or her Christmas Day regeneration ended up being shortlisted for this year's Virgin TV Must-See Moment Award at the TV BAFTAs. Well now, finally, we get to see the results. Actually, not now, more like October, but hey! We've waited 55 years for a female Time Lord, we can make it to autumn.
Kiss Me First
Coming in spring 2018 to E4/HD (106/145). Set your WishList™ now!
If you're looking for something a little "experimental" in your 2018 viewing, may we recommend this innovative new thriller about a young woman addicted to online gaming who gets caught up in a complex real-life mystery. It's based on the brilliant book of the same name and directed by Bryan Elsley (Skins). He's putting female gamers on TV and for that we salute him from our sofas.
The Split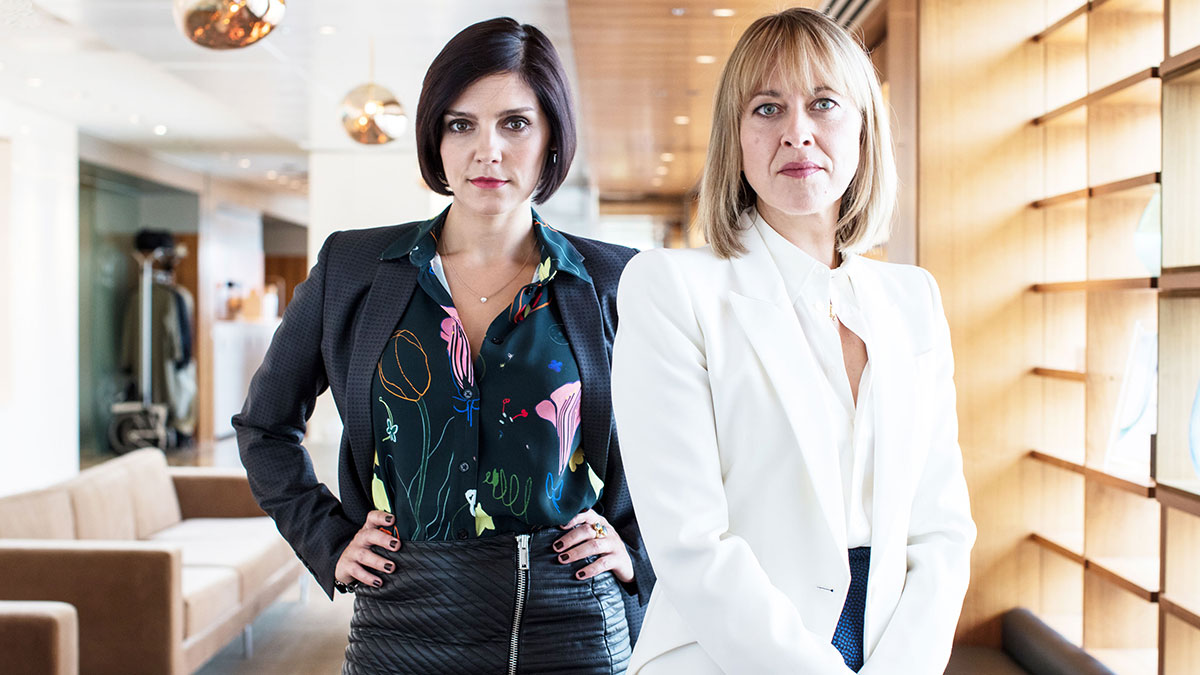 Coming in 2018 to BBC One/HD (CH 101/108). Set your WishList™ now!
From Abi Morgan (who wrote Suffragette and The Hour), and starring Nicola Walker (Unforgotten), Meera Syal (Goodness Gracious Me) and rising star Jodi Balfour (last seen as Jackie Kennedy in The Crown), this is created by a veritable female power-crew. The six-parter tells the story of "a family of female lawyers at the heart of London's emotionally charged divorce circuit." Be prepared to be left out by everyone you know if you don't watch, that's all we're saying.

Roseanne
Coming in 2018. UK broadcaster TBA
One of the first comedies to be led by a woman, US show Roseanne is back this year with star Roseanne Barr after a hiatus of over two decades and, oh, it's timely. Trump in the White House and a working-class, feminist lead dominating the US TV schedule (we presume – since back in the day, Roseanne was the most-watched show in the US)? Now this is interesting.

But wait… there's more!
OK, are you ready? And… go. Sheridan Smith in ITV's Clean Break, Jenna Coleman (Victoria) in the BBC's The Cry, Penelope Cruz in BBC Two's The Assassination of Gianni Versace: American Crime Story and Charlotte Riley (Peaky Blinders) in Press. And… breathe.
Oh, and have you been watching Collateral, starring Carey Mulligan and Billie Piper? What about Requiem? And brand new Jamestown? You can read about all of them here. Seriously, what a year! For more of 2018 on the box, check out our big TV preview!
HD: HD TV required to view HD channels. Number of inclusive HD channels depends on package.
ITV HD is subject to regional variation. ITV HD is not available where STV HD or UTV HD is available.
On Demand included with TV M+/Mix TV and above. Content available to view depends on TV package. Time limits apply for viewing chargeable On Demand content – see virgimedia.com. Once purchased, all chargeable On Demand content must be viewed within 48 hours. Premium channels and upgrades must be kept for at least 30 days.
Image credits: Doctor Who © BBC – Photographer: Steve Schofeild, Split © Sister Pictures – Photographer: Sophie Mutevelian