Skip to main content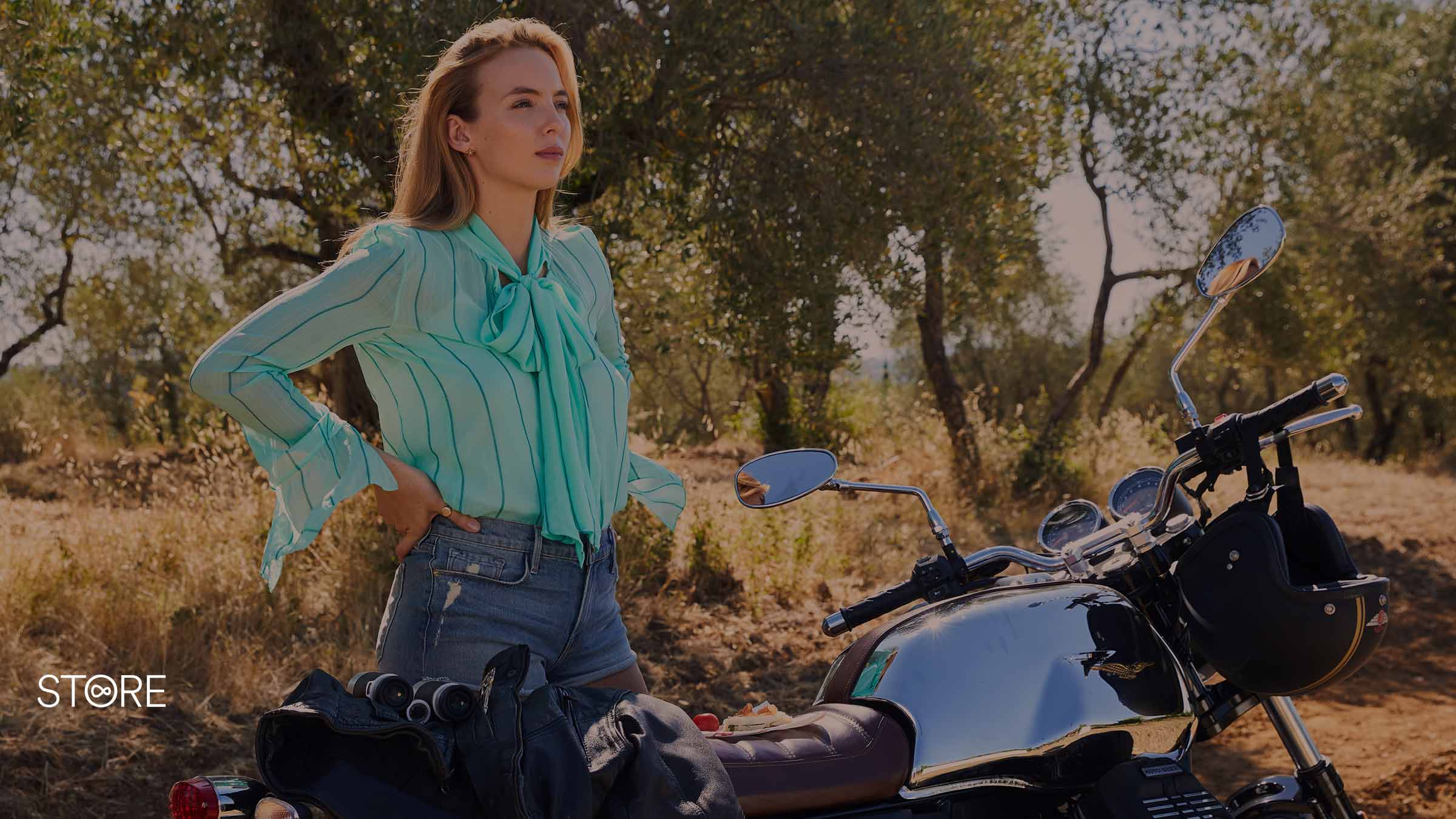 Find out about all the great new telly on the Virgin Media Store…
Buy Killing Eve on the Virgin Media Store. Cert 15
Packed with irreverent, dark humour and nail-bitingly tense scenes, this cat-and-mouse chase is a thrill to watch. MI5 agent Eve Polastri (Sandra Oh) leaves her desk job and joins a special task force created to track down Villanelle (Jodie Comer), a remorseless, psychopathic, globe-trotting Russian assassin leaving a trail of death in her wake. The on-screen chemistry between the Killing Eve co-stars sizzles. According to writer Phoebe Waller-Bridge (Fleabag), the pair fall in "espionage love", reflected in the sizzling on-screen chemistry between Oh and Comer.
The series is based on the Codename Villanelle novels written by Luke Jennings. The show's executive producer, Sally Woodward Gentle, suggested that Jennings see Waller-Bridge in action when Fleabag was still a stage play. After seeing the show, Jennings suggested they meet up to "eat falafel and talk about psychopaths" – who could resist? And just in case you need another reason to watch, Oh recently scooped a Golden Globe for Best Actress in a TV Drama Series. Roll on season 2!

The End Of The F***ing World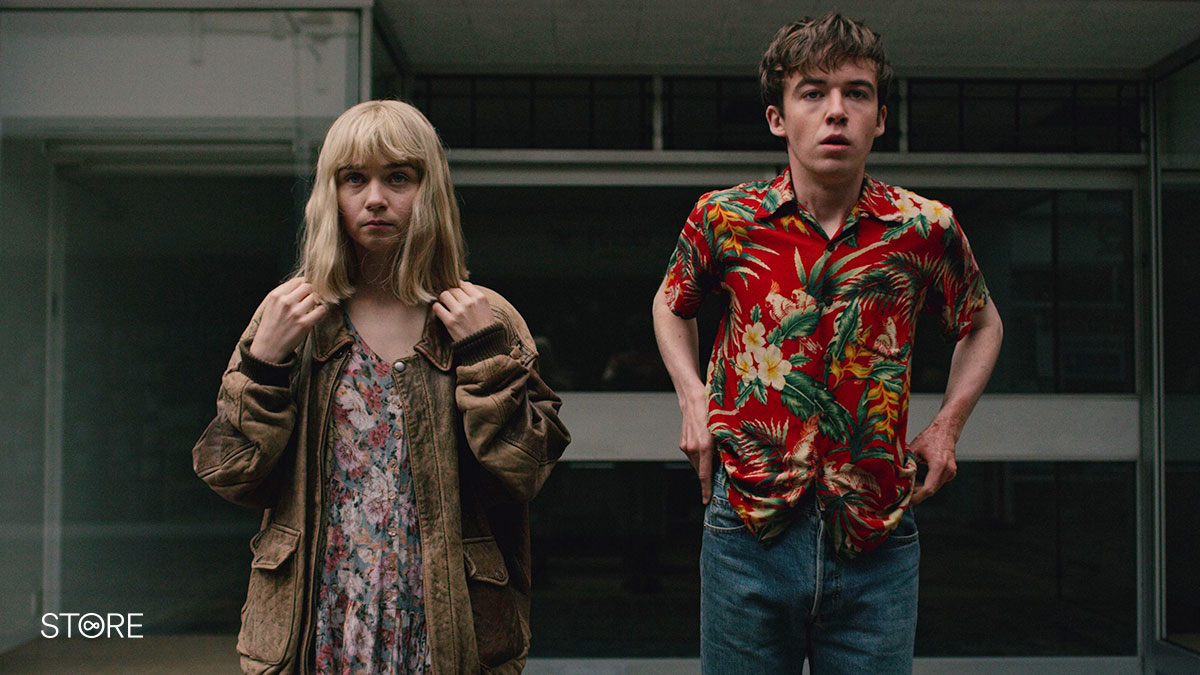 Buy The End Of The F***ing World on the Virgin Media Store. Cert 15
Speaking of likeable psychopaths, The End Of The F***ing World's got one too! Well, James (Alex Lawther, Black Mirror) is convinced he is one anyway. When Alyssa (Jessica Barden, The Lobster) forces her way into his life one day at school, he decides to put his theory about himself to the test – with Alyssa the unlucky target.
The teens soon form a quirky relationship in this dark comedy drama based on the comic book series by Charles Forsman. They take a road trip in a bid to track down Alyssa's father, which proves to be a wild, revealing ride – but is James really the monster of this story? With season 2 incoming, there's never been a better time to catch up.
Buy The Night Manager on the Virgin Media Store. Cert 15
Jonathan Pine (Tom Hiddleston) runs a tight ship as the night manager of a luxury hotel in Cairo, but little does he know that he'll soon be forced to bring his military skills from a past life out of retirement. When confidential documents about illegal weapons trades fall into his hands, he delivers them to the International Enforcement Agency in London. But that's just the beginning…
Years later, he's tapped for an undercover mission by intelligence officer Angela Burr (Olivia Colman) who's investigating Richard Onslow Roper (Hugh Laurie), a key player in the illegals arms trade. Jonathan finds himself playing with fire in more ways than one as he begins to develop feelings for Roper's girlfriend Jed (Elizabeth Debicki) during his investigations. Based on John le Carré's novel of the same name, The Night Manager is the exact opposite of a slow burner.
Buy The Little Drummer Girl on the Virgin Media Store. Cert 15
The Little Drummer Girl is another adaptation of Le Carré's work, which shares the same producers as The Night Manager. This six-part series, set in the 1970s, is a spy thriller at its finest. Young actress Charlie (Florence Pugh) meets Becker (Alexander Skarsgård), an Israeli intelligence officer, while on holiday in Greece.
Soon she must put her acting skills to the test in a mission plotted by Becker's fellow officer Martin Kurtz (Michael Shannon) – with the aim to find and kill Khalil, a Palestinian terrorist. Although Charlie might be an actress, she's not good at faking her true feelings, ones which become ever more sympathetic to the supposed "enemy" and further complicated by her romantic involvements. There's nothing little about this classy series.

Buy The Affair seasons 1-4 on the Virgin Media Store. Cert 15
The Affair is far from over. Even though season 4 shows Alison (Ruth Wilson), Cole (Joshua Jackson), Noah (Dominic West) and Helen (Maura Tierney) all engaged in new relationships, the aftershock of Noah and Alison's affair remains. The previous seasons charted how their involvement destroyed both of their marriages. While waitress Alison and Cole's marriage was already on the rocks, teacher Noah's, with his four kids and settled lifestyle – not so much.
Will they all be able to forgive and let bygones be bygones? Maybe. What about forget? Never.
Not heard about the Virgin Media Store?
It's the place where you can buy the latest and greatest movies and TV Box Sets, yours to watch again and again, at home or on the go. Sign up now at virginmediastore.com, choose from hundreds of films and TV Box Sets and start watching instantly.
Enjoy your purchases on your Virgin TV Box (TiVo®/V6), online, or on your registered iOS and Android devices with the Virgin Media Store app.
Show me the latest releases on the Virgin Media Store.
Virgin Media Store: Separate terms and conditions apply to the Virgin Media Store service. DVD included for movie purchases only. Purchases must be made on the website or set top box. Virgin TV subscription and our latest Virgin TV V6 box required to buy and watch via set top box – Store is not available on other boxes. Compatible device & browser required. Max 5 registered devices. Max 2 devices can stream content simultaneously. Stream and download in UK only (or while temporarily in the EU).