Skip to main content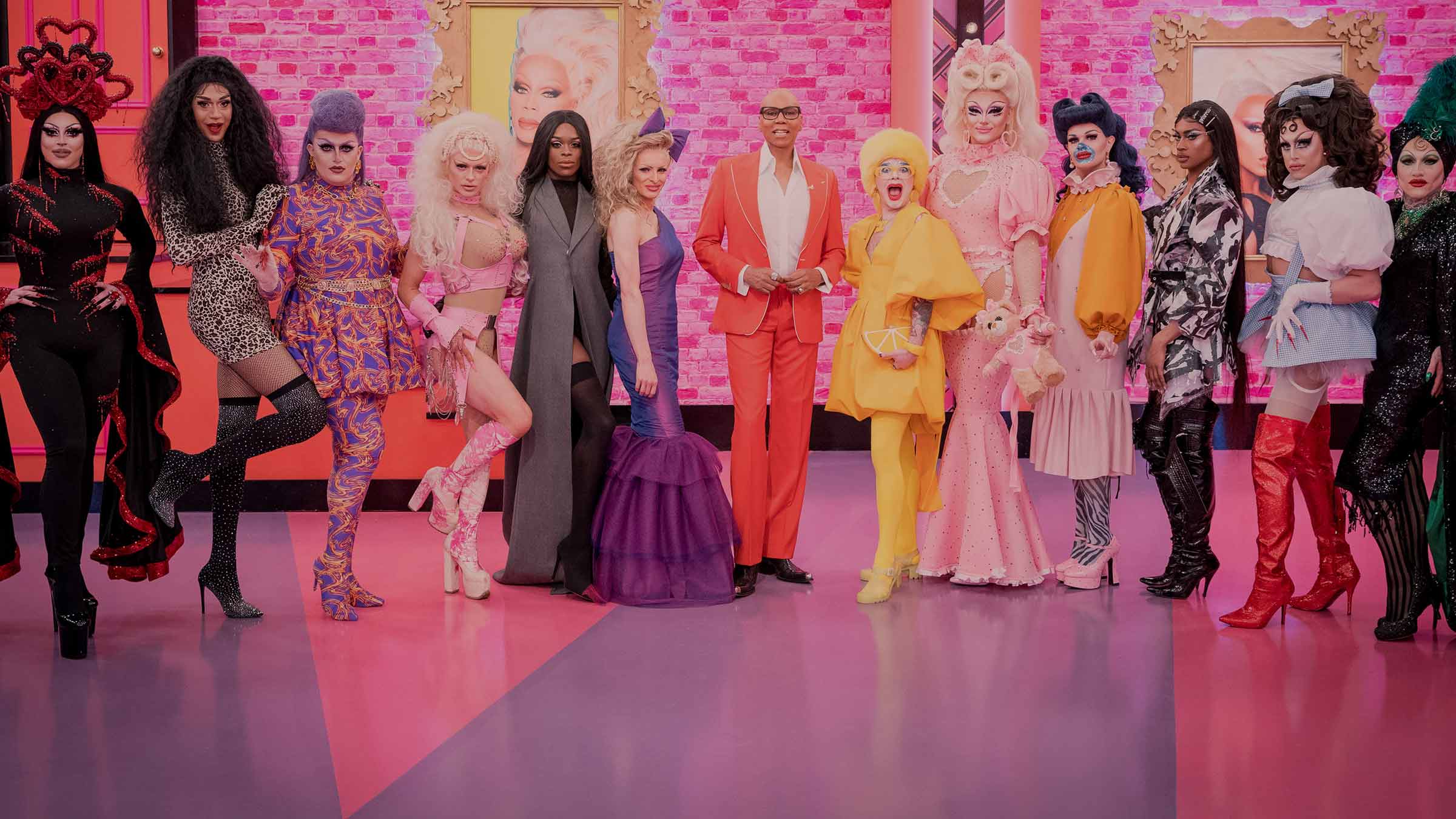 RuPaul's Drag Race UK judges Michelle Visage, Alan Carr and Graham Norton spill the quaran-tea ahead of the series 2 drop on BBC Three
By Laura Rutkowski, Staff Writer
Prepare for a very Happy Ru Year as 12 new British drag queens serve face and body-ody-ody to inject a little colour into your life this January. Expect more sickening challenges, Werk Room confessions and head-turning make-up and outfit lewks in arguably the most fabulous competition on TV.
In the first episode, the latest Ru-cruits take on a photo challenge called "Wimbled'hun," where they must take a pretty picture in a tennis court scene as balls fly at their face (ahem). For the runway, they're asked to present two looks – one that embodies their favourite British gay icon and one that shows off why they're the queen of their hometown. With contestants hailing from London to Glasgow, who will be the first to return home after the lip sync battle?

By the time the UK version of RuPaul's Drag Race was introduced, the show had already been running for 11 seasons in the US. Now, there's no stopping it, as thousands of people applied for series 2. That doesn't mean that one is "much betta" than the other – they're just different, and Drag Race is all about "embracing your difference", Graham Norton says on a Zoom video call with fellow judges Alan Carr and Michelle Visage.
Besides, they're incomparable, because the queens are one-of-a-kind in each international edition of the series, whether they hail from the United States, the United Kingdom, Holland or Canada. As Michelle puts it, "Each season is its own little encapsulated piece of diamond dust."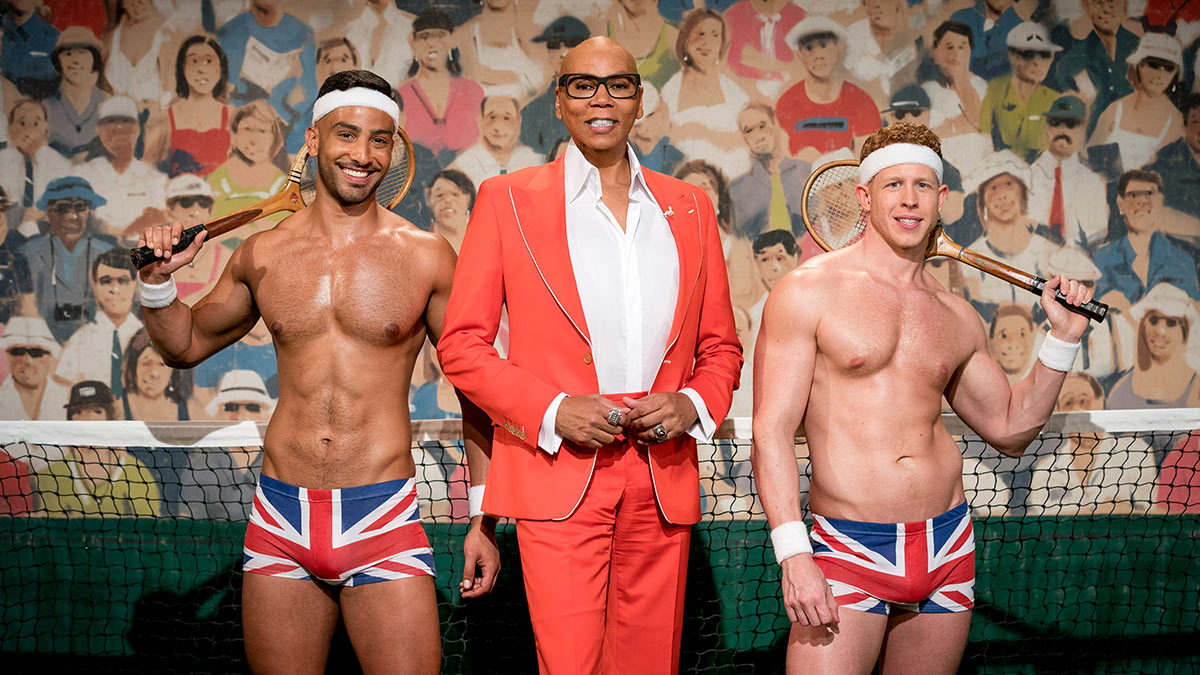 We can hear RuPaul now: "Oh Brit Crew!"

But RuPaul's Drag Race UK series 2 has been incredibly unique. Filming was affected by the pandemic about halfway through, which meant the contestants had to briefly sashay away, with time to hone their craft and take on board the judges' feedback before returning to the competition.
Alan Carr, who describes himself as a "firm, but fair" judge, says, "The queens knew what the standard was, so we hoped in that break they got to a sewing machine. When they came back, some improved and some of them thought, "Ah, I'm alright.""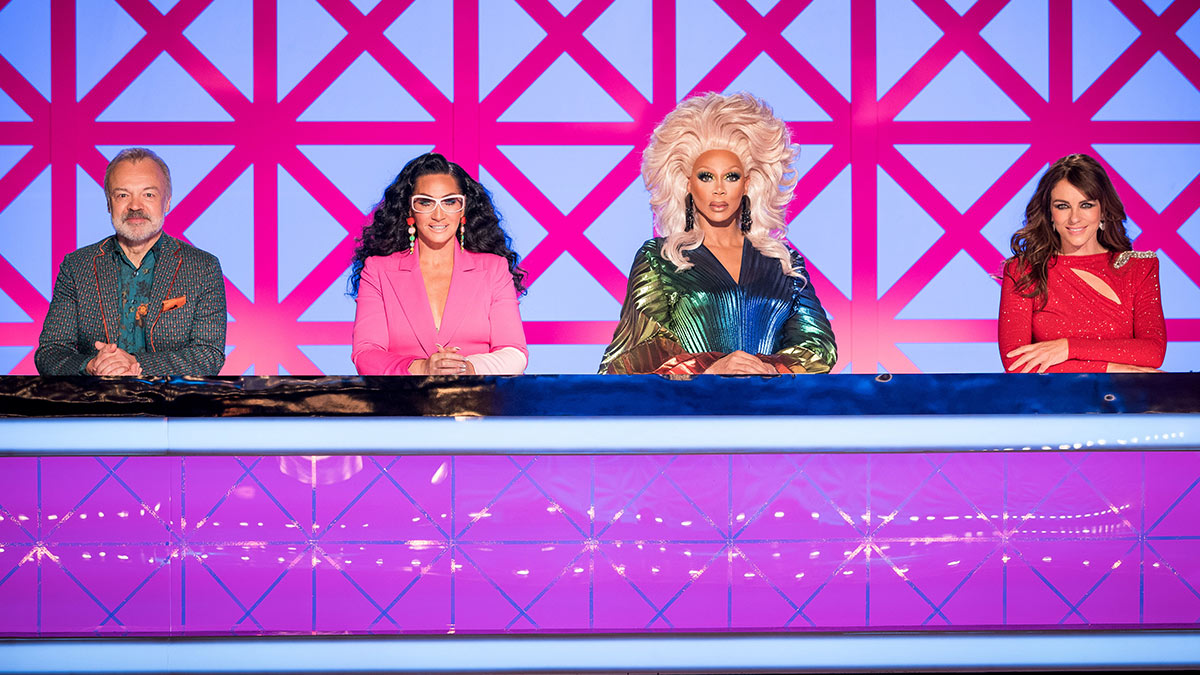 Each week, Alan Carr or Graham Norton will join RuPaul and Michelle Visage as judges on a rotational basis, alongside a celebrity guest judge, like Elizabeth Hurley

"Every drag queen is valid and every style of drag is valid," Michelle says. However, there are some no-nos that still manage to pop up every series, just like when a queen inevitably – and sheepishly – confesses she can't actually sew. "This is the Olympics of drag," Michelle says. "You can't do the Olympics of drag in a flat shoe and a leotard."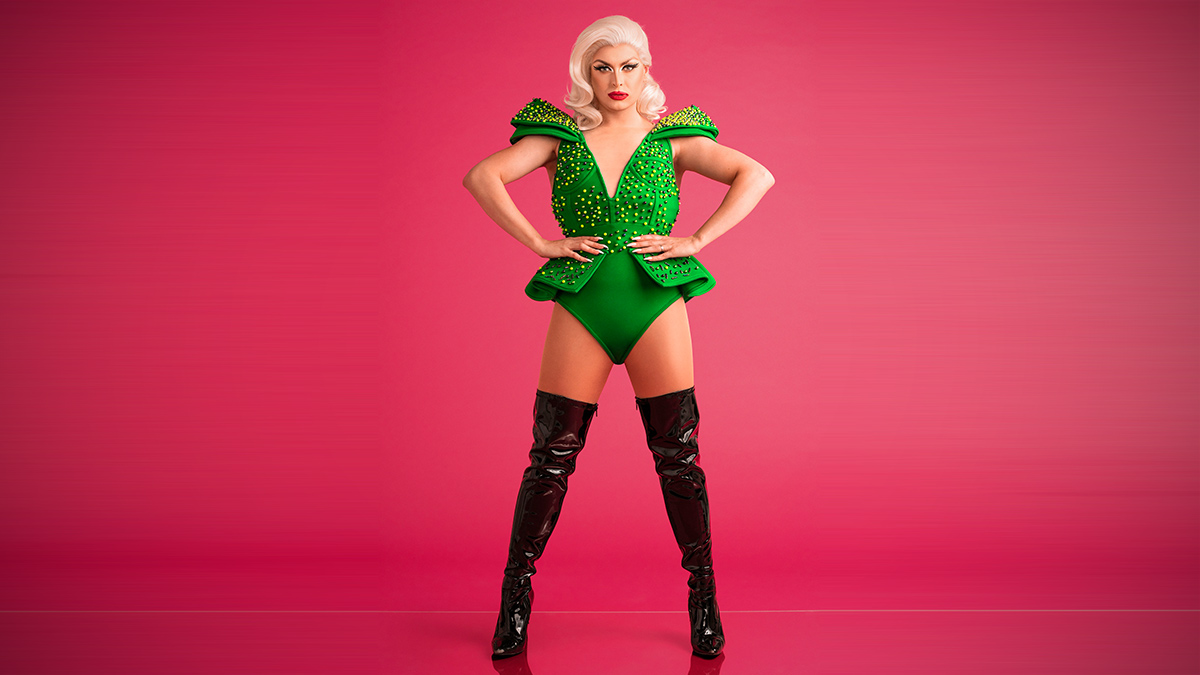 Michelle, look away now. It's Cheryl Hole from series 1 in – dare we say it – an embellished bodysuit

"A basic leotard with some bling stuck on it – at the pub, absolutely, but not on RuPaul's Drag Race, because it takes no thought," she adds. Alan says for series 2, "There was a flat shoe and we were all sick into a bucket." The Vivienne stepped out as Pete Burns in a tartan look with a flat shoe in series 1 and Cheryl Hole loved a bodysuit, but both were chastised for it. Then again, The Vivienne did go on to be crowned the winner…
Addressing Michelle, Alan says, "I do find it weird when you criticise their tuck though." Michelle, who has been working with RuPaul professionally since 1996, says, "I know a good tuck!"
"It's just kind of what I do," she adds. "I give constructive criticism, maybe in a blunt way, but it's meant to make that person work harder and strive for more so their career can last longer."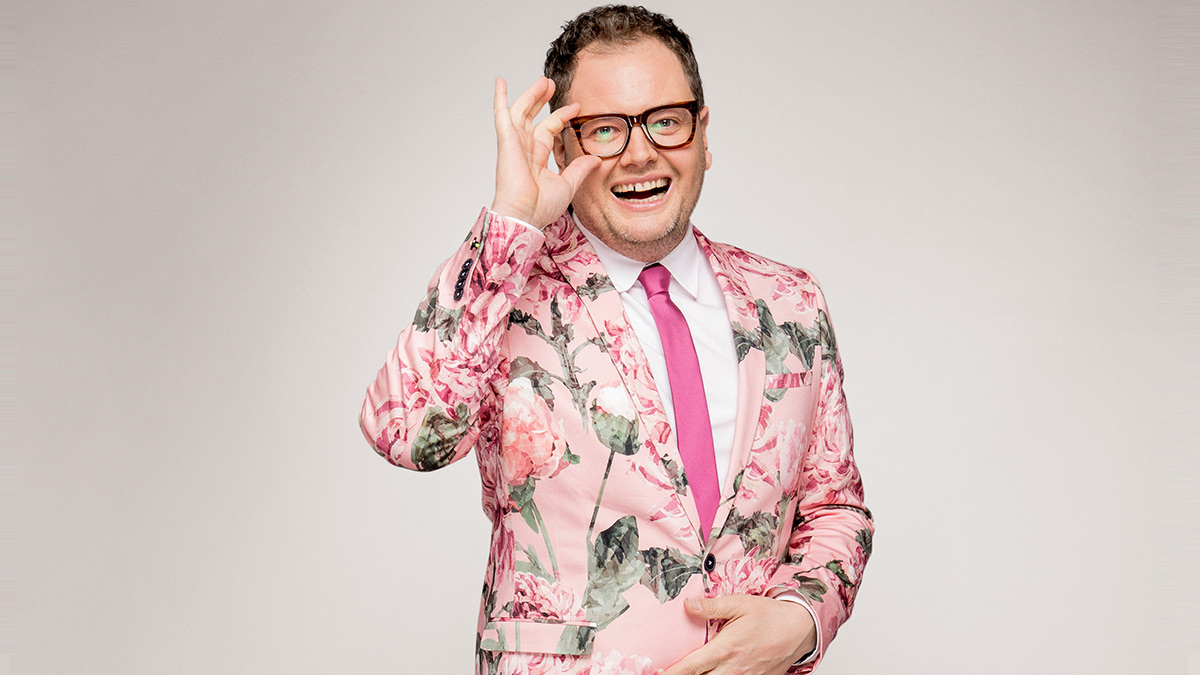 Not even that suit will make Alan stand out from the crowd when he has the show-stopping series 2 queens to contend with

Drag Race is not just about appearances. The reason it connects with so many people around the globe is because of its enduring human appeal.
Even the guest judges are made up of RuPaul's Drag Race superfans. The iconic line-up for series 2 includes: Elizabeth Hurley, MNEK, Sheridan Smith, Jourdan Dunn, Lorraine Kelly, Dawn French, Maya Jama and Jessie Ware.

EastEnders' Natalie Cassidy and choreographer Jay Revell act as coaches on the show, alongside DJ and drag legend Jodie Harsh and RuPaul's Drag Race All Stars favourite Raven.
Michelle describes drag as a "superpower", which makes the queens the superheroes we could all use right about now. Once a week, RuPaul's Drag Race UK gives you "something to hope for, to look forward to". She says, "When you hear these kids' stories about how they have overcome, it gives us all hope that we too can overcome."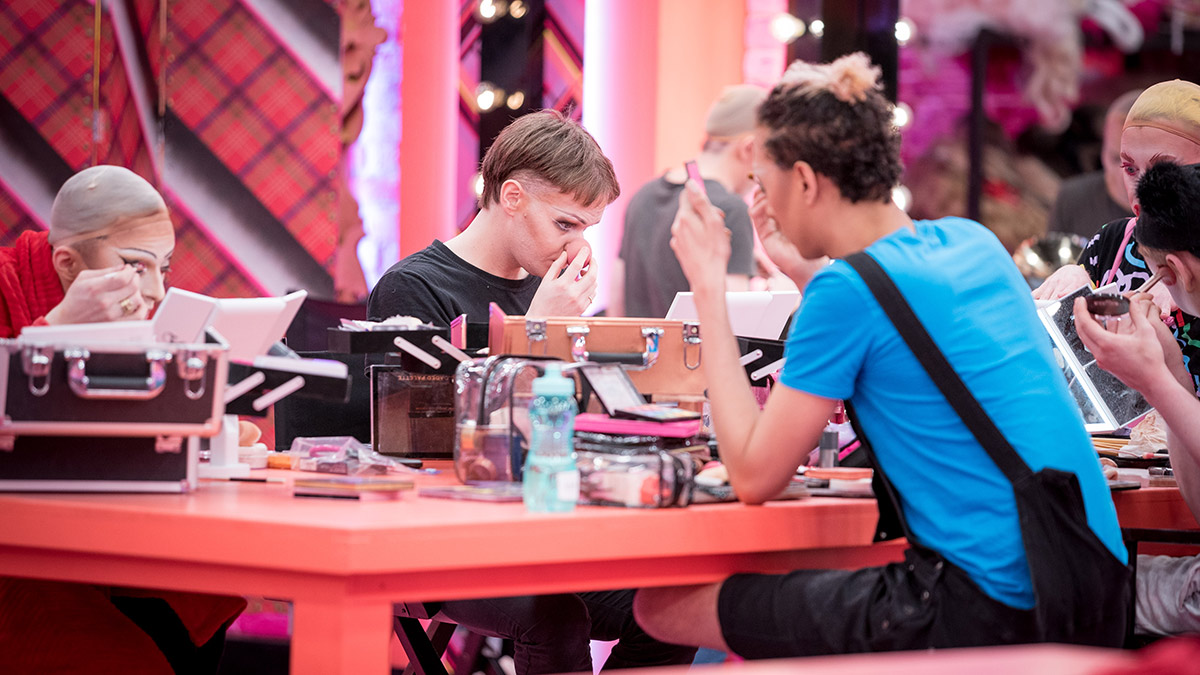 Where the magic happens – the Werk Room

Their stories, some sad, some happy, will move you and inspire you, and above all, make you proud to be who you are. "I always say come for the wigs, stay for the tears, because it becomes emotional really fast," Graham says. "I can't think of another show where you care about the contestants as fast as you do on Drag Race."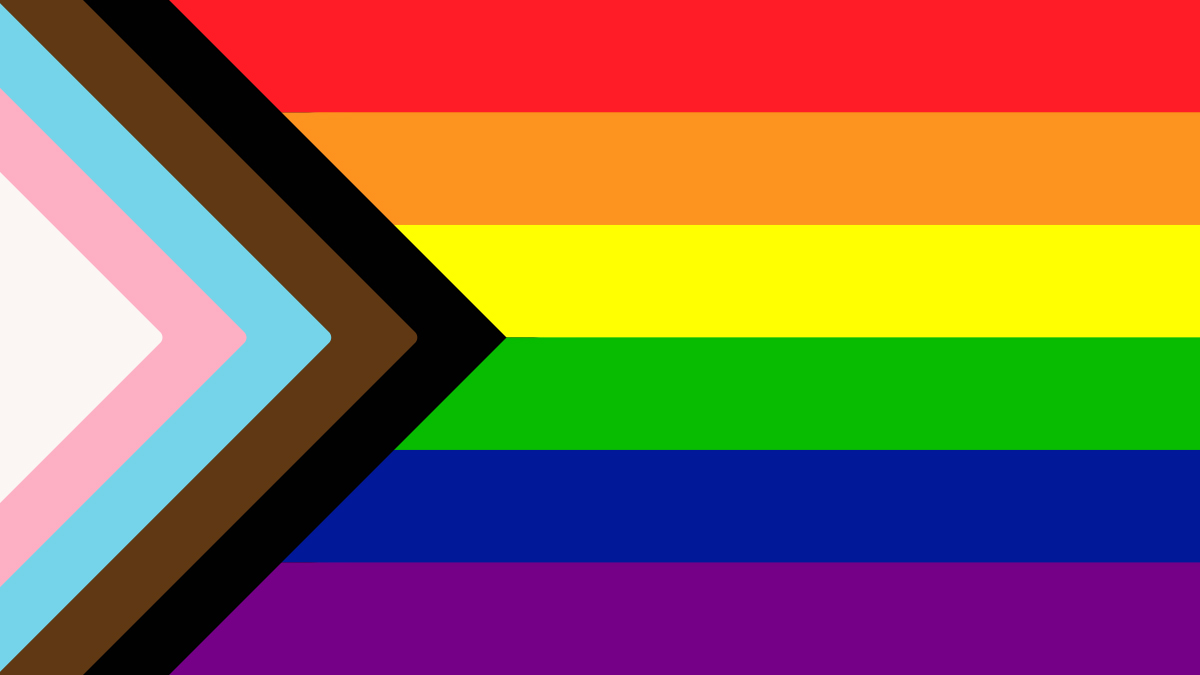 Progress Pride flag

The show is a much-needed rainbow in an increasingly grey world. If you look at the promo shots of the series 2 contestants, they're wearing the colours of the Progress Pride flag, which incorporates the six-stripe rainbow, as well as a chevron of black and brown stripes to represent people of colour, and the blue, pink and white of the Transgender Pride flag.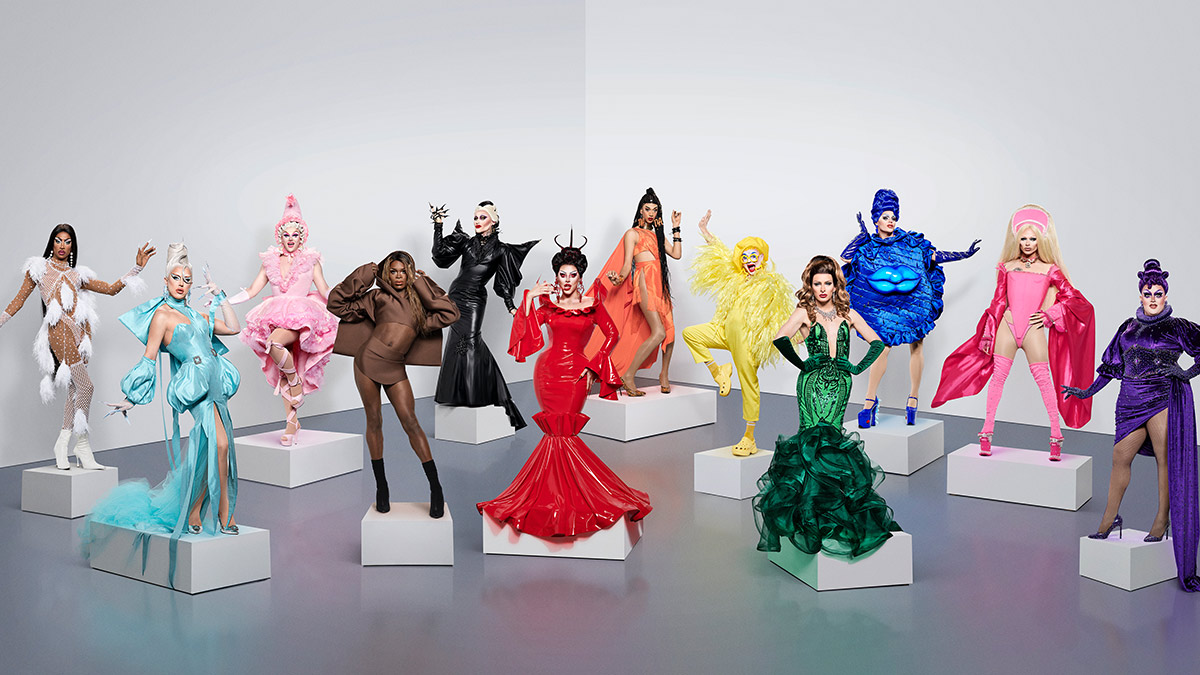 Progress Pride drag

"We will always serve the LGBTQIA+ community, because that's who we are at the core, but the show has expanded because there are so many people out there that feel like they don't belong," Michelle says. "Everybody is welcome. You matter – no matter what you look like, no matter what your story is, you have a family in us."

Meet the queens

When is BBC Three's RuPaul's Drag Race UK on TV?
RuPaul's Drag Race UK is available in Apps & Games > BBC iPlayer on Thursdays at 7pm, with the first episode screening on January 14th. New episodes will be released each week. The ten-part series will subsequently air every week until Thursday 18th March. It will also air on BBC One HD (CH 101/108) on Mondays at 10.45pm, with the first episode screening on 18 January.
RuPaul's Drag Race UK: Queens On Lockdown, a special episode following the series 2 queens during their break from filming due to the pandemic, will air mid-series.
TV channels: Channels, content and features available depend on your chosen package. Channel line-ups and content are subject to change at any time and to regional variations.
HD: HD TV set, V HD Box, TiVo box or Virgin TV V6 connected with HDMI cables required for HD channels. Number of inclusive HD channels depends on package.
Catch Up TV: Catch Up TV content available for up to 7 days or up to 30 days after broadcast, depending on content.
On Demand: Content available to view depends on TV package. Time limits apply for viewing chargeable On Demand content – see virginmedia.com. Once purchased, all chargeable On Demand content must be viewed within 48 hours. Premium channels and upgrades must be kept for at least 30 days.
Interviews: Any opinions expressed in interviews are those of the interview subject and not those of Virgin Media.
Image credit: Ru Paul's Drag Race UK © World of Wonder / Guy Levy