Skip to main content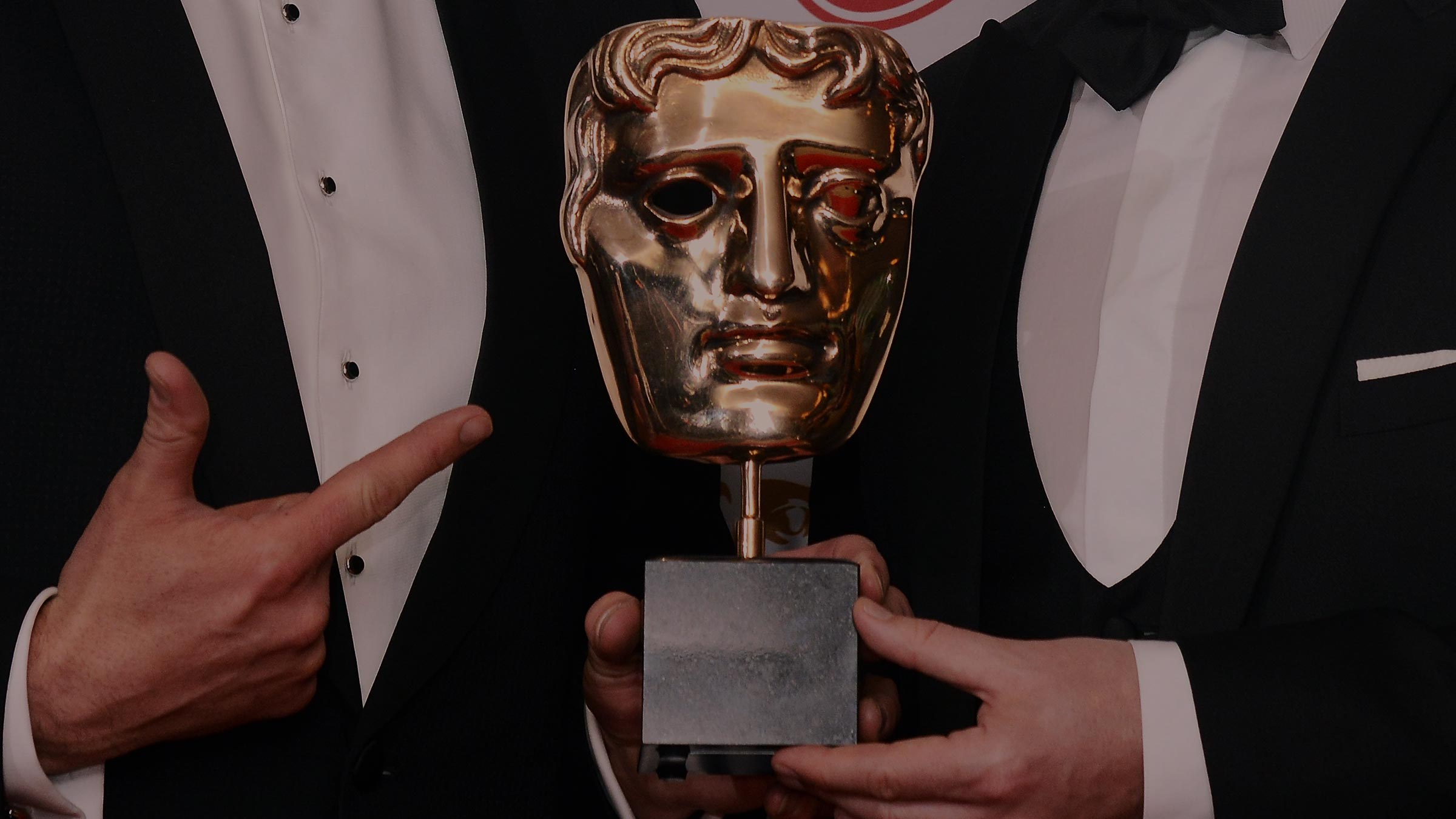 Staying in-in with Virgin Media
Vote for Virgin Media's Must-See Moment
Virgin Media's Must-See Moment Award celebrates the best TV that gets the nation planning big sofa sessions with friends and family – because staying in-in is the new going out-out.
Click the banner below to find out more about the Virgin Media British Academy Television Awards 2019, and vote for your Must-See Moment of 2018 for your chance to win two red carpet tickets.

For our coverage from last year's event, read on...
It's the biggest night in the TV calendar, and it's almost here! But before we go and pick up our finery from the dry-cleaners, we look at who's up for what?
The 2018 Virgin TV British Academy Television Awards are within touching distance. And we've got just enough time to clean the red carpet, polish the masks and get even more excited about what's coming up on the night, if that's humanly possible.
Last year was a year of firsts: it was Sue Perkins' first year as host, Virgin TV's first year as sponsor and, for the likes of Phoebe Waller-Bridge and the crew from People Just Do Nothing, it was the year they clinched their first (richly deserved) BAFTAs. What's more, the public awarded the very first Virgin TV Must-See Moment Award to the Snakes vs Iguana scene from Planet Earth II.

But what have we got to look forward to this year? Well, obviously the return of Sue Perkins as host, another Virgin TV Must-See Moment Award winner (from a selection of some of the finest telly of the past year) and even more great awards to look out for – that's what! There are plenty of well-known names in the Leading Actress and Leading Actor categories, and high-profile shows in the Drama Series and Soap & Continuing Drama categories, but we think you should keep your eyes peeled for these gems…

Scripted Comedy
This is a fantastic opportunity to celebrate up-and-coming home-grown talent and to give a wider platform to shows with cult followings. This year, the nominees include This Country, BBC Three's mockumentary about a village in rural Britain; Michaela Coel's delightful ode to an insecure Tower Hamlets 20-something Chewing Gum; quirky time-travel jazz comedy Timewasters; and Sharon Horgan and Rob Delaney's brilliantly acerbic relationship sitcom Catastrophe.
International
This category tips its hat to the shiny, big-budget global dramas that have got the whole world talking. We mean Reese Witherspoon and Nicole Kidman's wonderfully complex Big Little Lies, Ryan Murphy's sensational starry saga Feud: Bette And Joan and eye-opening dystopian drama The Handmaid's Tale, starring Elisabeth Moss. But it has also given The Vietnam War its moment. Find out more about Ken Burns and Lynn Novick's searing ten-part docuseries, straight from Novick herself, here.
Male Performance In A Comedy Programme
Only at the Virgin TV BAFTAs could Chabuddy G and Captain America's Toby Jones sit alongside each other in the same category. People Just Do Nothing's Chabuddy, aka the Mayor of Hounslow, aka actor Asim Chaudhry, is nominated alongside Hollywood star Jones for Detectorists, Rob Brydon living his best gap-year life in The Trip To Spain and Samson Kayo in Famalam, a new sketch show that you might not have heard of but absolutely need in your life.
Supporting Actress
Performances from established talent, like Anna Friel's blend of fragility and strength in dark drama Broken, Julia Hesmondhalgh's heartbreaking turn in the final ever series (sob) of Broadchurch and Vanessa Kirby's dazzling portrayal of Princess Margaret in The Crown, are all justly nominated. But what we love about this particular shortlist is that these telly veterans share a platform with Liv Hill. She has received a much-deserved nomination for her first ever TV performance in Three Girls, based on the Rochdale abuse scandal, as Ruby Bowen.
Reality & Constructed Factual
While the Virgin TV British Academy Television Awards always goes big on the glamour, it's not too highbrow to recognise the immense contribution that reality TV makes to all our lives. Because we all need to see Jamie and Spencer from Made In Chelsea onthe run in Celebrity Hunted, the Love Islanders crack on and then mug each other off, beautiful relationships blossom in Old People's Home For 4 Year Olds and Dom Littlewood take his clothes off in The Real Full Monty.
BAFTA Television Special Award
Football commentator John "Motty" Motson OBE will be honoured with the Television Special Award at this year's event. One of the BBC's longest-serving radio and TV commentators, he recently announced that he will be retiring from the BBC at the end of the season after 50 years and more than 2,000 games – and he'll receive the award on the day of his final commentary for Match Of The Day.
BAFTA Fellowship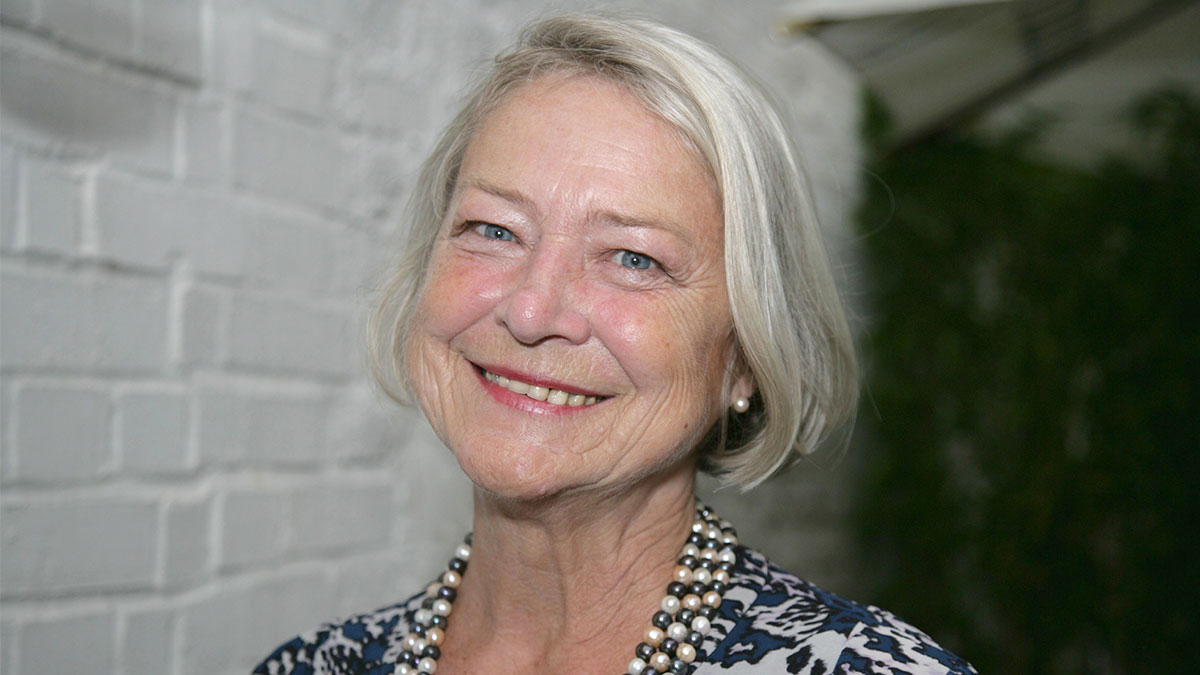 And what about this year's BAFTA Fellowship you might wonder? Last year the award went to Joanna Lumley – and this time round another inspiring female broadcaster is the recipient. Pioneering war reporter Kate Adie OBE will be recognised for her outstanding and exceptional contribution to broadcast journalism. Described by BAFTA Chair Jane Lush as a "true trailblazer", Adie has reported from conflict zones across the globe, as well as covering pivotal historical events such as the massacre in Dunblane and the 1989 Tiananmen Square protest. She said: " It's lovely to be awarded the BAFTA Fellowship. I feel very honoured."
Who else is up for what?
Check out the nominees for all the awards at the 2018 Virgin TV British Academy Television Awards below...
Want your own version to print out and keep? Then just click here.

Want more BAFTA news