Skip to main content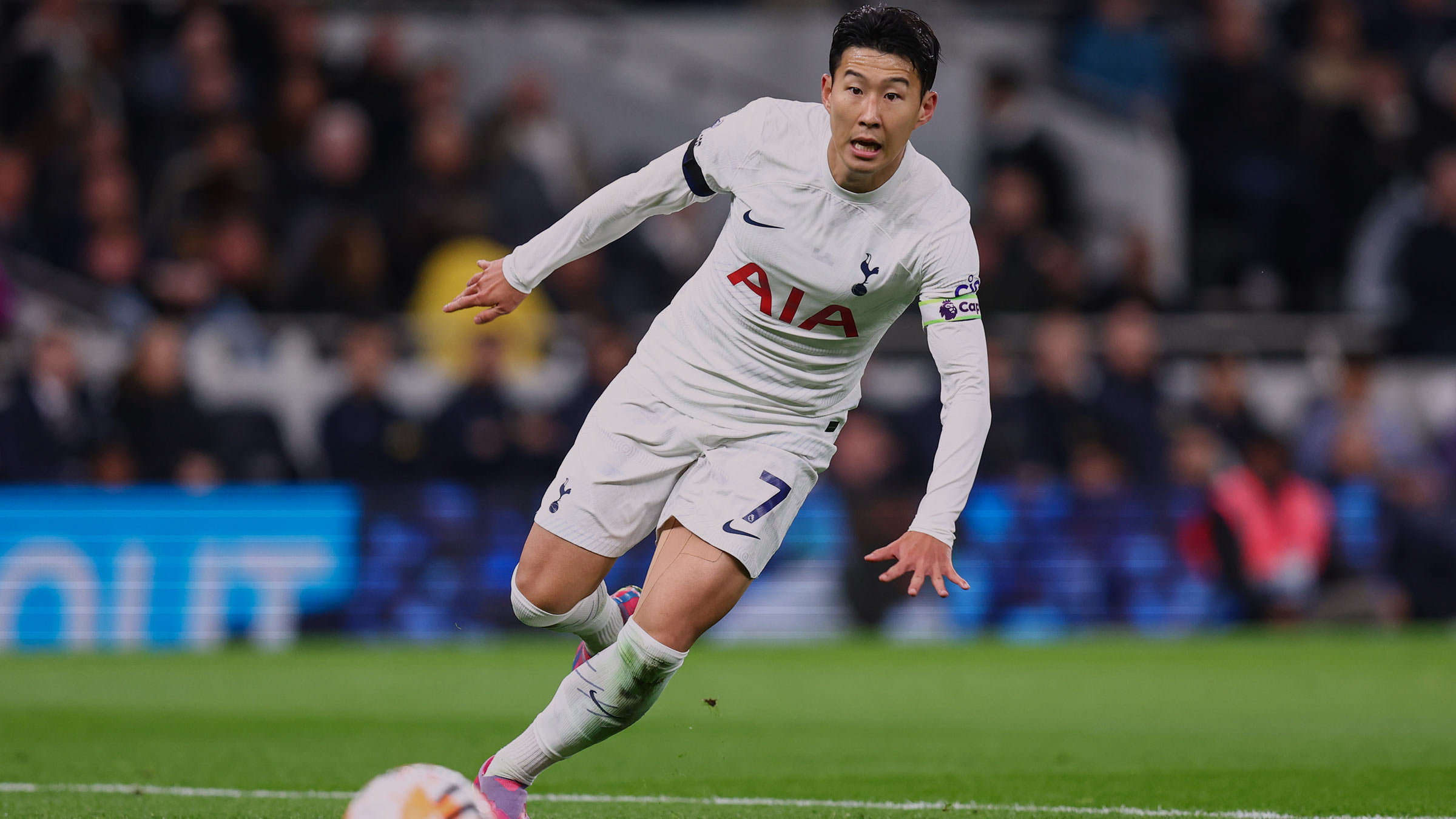 Hang onto your socks because your viewing experience is about to get a whole lot better, thanks to 4K ultra HD only on Virgin TV
By Virgin TV Edit
Gone are the days of wrestling TV antennas to make out grainy scenes of the big game or the dramatic climax of the weekly soap. Now, you can watch your favourite programmes in pixel-perfect peace, and with Virgin TV, you can enjoy the very best of ultra HD entertainment, all in one place.
For a start, there's our Virgin TV Ultra HD channel (CH 175/199) – the UK's first and only dedicated general entertainment UHD channel. Available to Maxit, Full House and VIP customers with a V6 or V360 box, it's dedicated to showing epic ultra high definition treats that are advert-free – and all at no extra cost.* And with Virgin TV 360, you can enjoy Virgin TV Ultra HD around the home thanks to our incredible multiroom experience. Swish!
It gets better. Sky Sports UHD and TNT Sports subscribers can access to the must-see sporting events throughout the year, with breath-taking views of the biggest games that'll immerse you right in the action.
Not only that, there's also a fantastic selection of programming in TV's most popular streaming apps, that all have readily available ultra HD content. From Netflix, Paramount+ and Disney+ to Prime Video and BBC iPlayer, there's heaps of crystal-clear entertainment to choose from, including hundreds of movies, dramas, sport and Box Sets.

There's never been a better time to settle down and snuggle up in front of the TV. Here's just some of the incredible and visually stunning entertainment that's at the tip of your fingertips.
Virgin TV Ultra HD
Virgin TV brings together the entertainment you love, all in one place. You can get utterly unbelievable, show-stopping and stunning picture quality on Virgin TV Ultra HD (CH 175/199), watching picture-perfect drama series, films, documentaries and more in dazzling UHD, every evening. Dive in!
Our Virgin TV Ultra HD pick: Truth Seekers

Find Truth Seekers from Sunday 5 November, 9pm, Virgin TV Ultra HD (CH 175/999)
Investigate strange goings-on alongside Nick Frost (Fighting With My Family) in this laugh-out-loud (and sometimes scary!) series, which Frost co-created with his long-term comedy partner Simon Pegg (Shaun Of The Dead, Hot Fuzz). Frost stars as broadband installer Gus who solves paranormal mysteries in his spare time, using homemade gadgets while sharing his Most Haunted-style adventures online. The scares are even scarier in Ultra HD…
For more UHD picks each month, click here
Sky Entertainment UHD
If you're after edge-of-your-seat entertainment, smash-hit comedies and deeply moving dramas, then Sky Entertainment UHD is the ultimate viewing destination for you. With more than 1000 episodes of Sky Original programmes available in on demand, there's something for everyone. Plus, take your TV time to the next level and marvel at your favourite series in outstanding and spine-tingling 4K Ultra HD.
Our Sky Entertainment UHD pick: The Lazarus Project

Find The Lazarus Project in On Demand from Wednesday 15 November
This BAFTA-winning sci-fi thriller returns for a second series where the stakes are higher than ever before. With the world locked in a three-week time loop, it's up to the Lazarus team to save the day. And one member of this top-secret organisation, the resolute George (Paapa Essiedu, I May Destroy You), is determined to prove himself. Expect plenty of thrilling twists and turns.
For more Sky Original picks in on demand each month, click here
Sky Cinema UHD
You don't need to head to the silver screen for action-packed blockbusters, heart-racing romances and Hollywood premieres. Instead, beat the crowds and experience the same awe-inspiring, crystal-clear cinematic experience straight from your living room. With hundreds of the latest and greatest flicks available in on demand, whenever you want, you'll be superbly spoilt for choice. All you need to do to access these titles in glorious ultra high definition is subscribe to Sky Cinema UHD and have an UHD-ready TV. Pass the popcorn!
Our Sky Cinema UHD pick: Big George Foreman

Find Big George Foreman from Friday 10 November in Sky Cinema on demand. Cert 12
Take a ringside seat for every close-up sweat-drip in this inspiring true story of two-time world heavyweight champion George Foreman (played here by Khris Davis, Judas & The Black Messiah). Beginning with Foreman's troubled childhood in Texas, the film documents his rise to sporting superstardom that culminates in taking on Muhammad Ali (Sullivan Jones, Harlem) in the legendary "Rumble in the Jungle" fight.

For more Sky Cinema picks each month, click here
Sky Sports UHD
Are you a Sky Sports UHD subscriber? If so, enjoy the best live coverage across a wide range of sports in crisp 4K ultra HD and HDR on Sky Sports UHD channels, including Sky Sports Main Event UHD (CH 532) and Sky Sports UHD (CH 534).
From top-flight football in the Premier League to minute-by-minute action from the new NFL season, the biggest sporting events are simply one click away. Plus, Sky Sports is the only place to watch every high-speed F1 practice, qualifier and race live. So start your engines and head to the São Paulo Grand Prix in Brazil with the F1 roadshow.
Our Sky Sports UHD pick: Formula One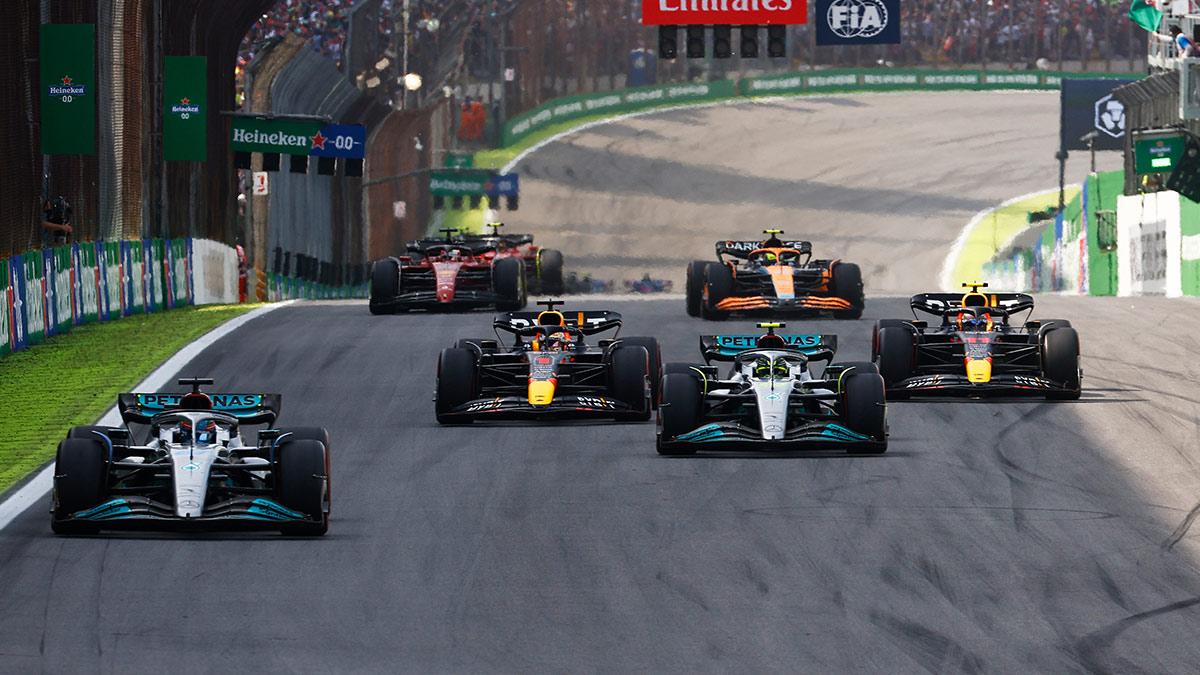 São Paulo Grand Prix, Sunday 5 November, 5pm, Sky Sports F1® UHD (CH 533)
With titles won and pit crews packing up, another season of lightning-fast racing mania is drawing to a close. However, there's still time for more records to be set and for Dutch superstar Max Verstappen, it's yet another opportunity to leave his competitors in the (figurative and literal) dust. We can bet that six-time F1 Grand Prix winner Sergio Pérez and former champ Lewis Hamilton won't go down without a fight though. Pack your bags and head to the trackside at the Autódromo José Carlos Pace for every exhilarating moment of this race.
For more of Sky Sports picks each month, click here
TNT Sports Ultimate
It's the next best thing to being there in the spectator stand. With TNT Sports Ultimate channel (CH 531), you can watch nail-biting Premier League, Champions League and Europa League matches, MotoGP races and Rugby Premiership games, at no additional cost to TNT Sports subscribers. Get ready to enjoy every thunderbolt goal, hairpin turn and crunching tackle in mind-bogglingly crisp ultra HD!
Our TNT Sports Ultimate pick: Premier League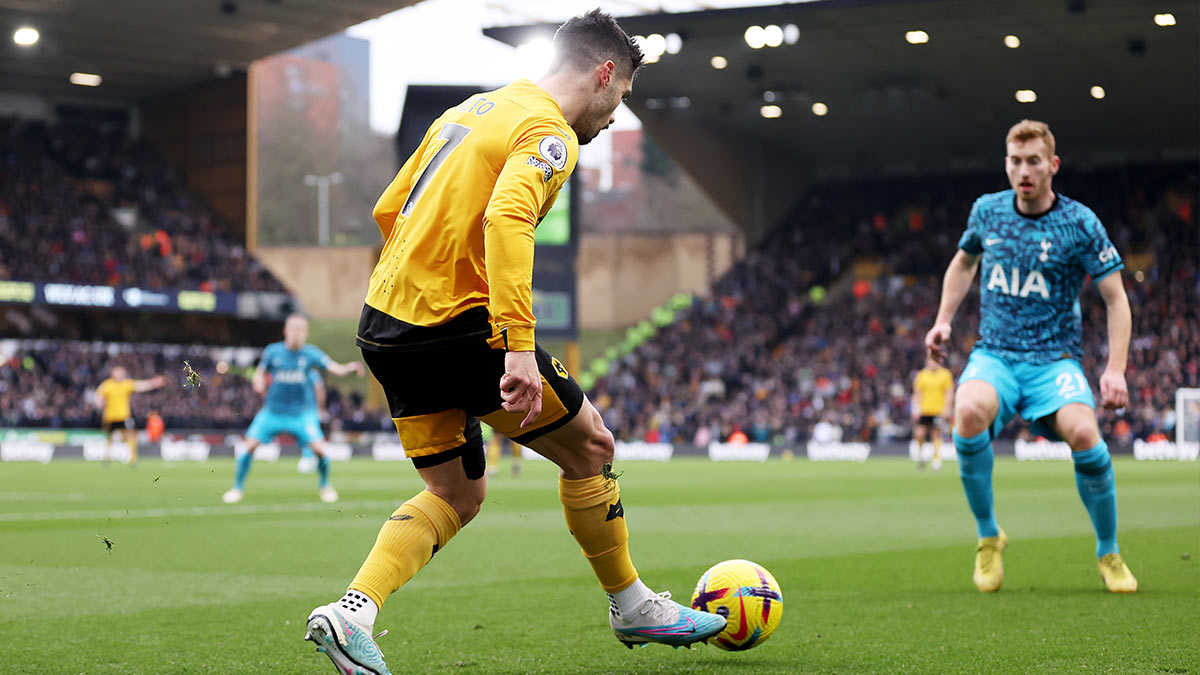 Wolverhampton Wanderers v Tottenham Hotspur, Saturday 11 November, 11am, TNT Sports Ultimate (CH 531)
Since the departure of star player Harry Kane, Spurs fans may have been worried about how their beloved club would move forward. However, they're now under the steady leadership of new coach Ange Postecoglou and no one could've asked for a better start to the 2023/24 season. With captain Son Heung-min leading the charge with some impressive goals, Tottenham are flying high.
However, they shouldn't get too comfortable and see this match against Wolves as an easy win. Everyone know that Gary O'Neil's side won't go down without a fight, especially in front of their home crowd at Molineux. Don't miss a minute of these world-class players in pixel-perfect pitch action on TNT Sports Ultimate.

For more of TNT Sports picks each month, click here
Streaming apps
What's better than having access to the world's most talked-about telly? Having access to the world's most talked-about telly in ultra HD, of course! With unmissable entertainment available in sparkling, diamond-clear definition, there's never been a better way to stream your favourite series and movies on Netflix, Disney+, Prime Video, Paramount+ and BBC iPlayer.
Take part in the stomach-churning challenges of Squid Game: The Challenge on Netflix or come along for a thrilling ride in Culprits on Disney+.

Our Prime Video pick: 007: Road To A Million

Find 007: Road To A Million in Apps & Games > Prime Video from Friday 10 November
Nine pairs of everyday people are going to find themselves both shaken and stirred in this all-new, James Bond-inspired reality show. Operating under the watchful eye of shadowy puppet master "The Controller" (Brian Cox, The Bourne Supremacy), the contestants will be embarking on an epic global adventure and completing a series of hair-raising challenges for the chance to win a life-changing £1,000,000. Sign us up!

Our Paramount+ pick: Lawmen: Bass Reeves

Find Lawmen: Bass Reeves on Paramount+ now
Yellowstone creator Taylor Sheridan and screen star David Oyelowo (Selma) are both executive producers for this moving eight-part series, which pays homage to real-life lawman Bass Reeves. Reeves (also played by Oyelowo) was a formerly enslaved Black man who became a legendary frontier hero, and one of the first black US Marshals west of the Mississippi. Throughout his career the federal police officer captured over 3,000 dangerous criminals, fighting crime and prejudice while staying true to his moral code. Donald Sutherland (The Hunger Games) and Dennis Quaid (The Parent Trap) also star.
Our BBC iPlayer pick: Louis Theroux Interviews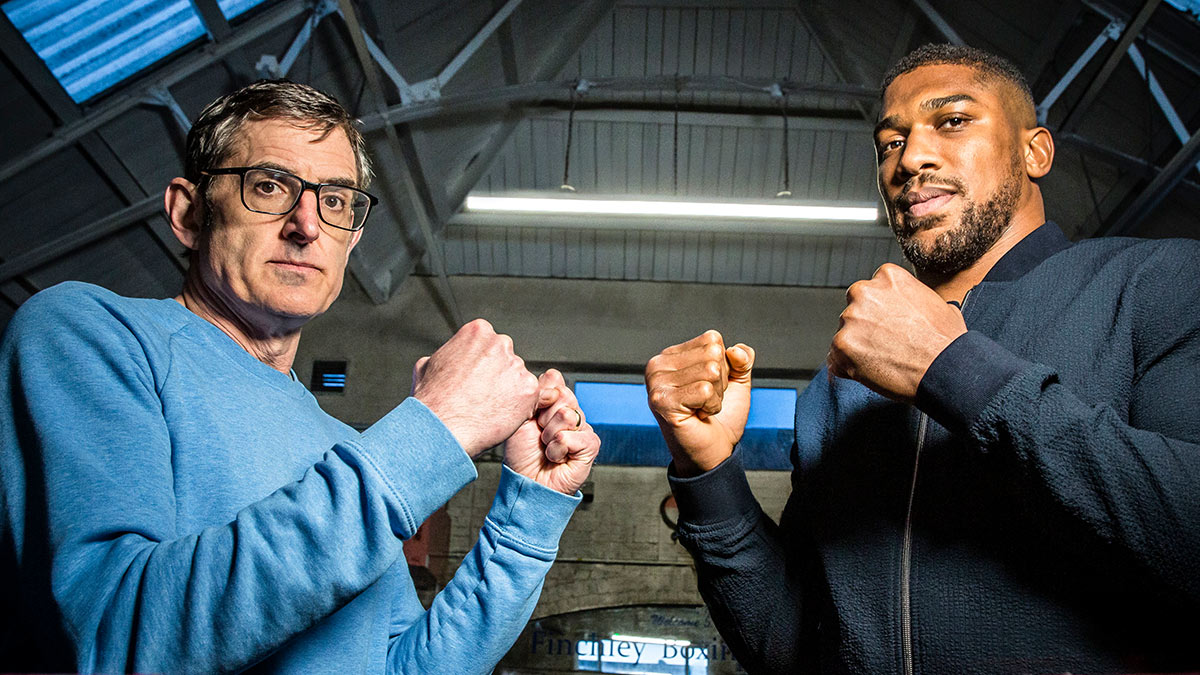 Find new Louis Theroux Interviews in Apps & Games > BBC iPlayer now
Take a seat alongside award-winning filmmaker Louis Theroux as he gets up close and personal with some of the UK's biggest stars. And in his latest series, Louis meets two-time former unified world heavyweight boxing champion Anthony "AJ" Joshua. Filmed against a backdrop of AJ's fight with American rival Jermaine Franklin, Louis is given an access-all-areas pass to the British boxer's success, setbacks and sporting motivations, as well as a first-hand account of AJ's childhood growing up on a London estate.
Our Netflix pick: Squid Game: The Challenge

Find Squid Game: The Challenge in Apps & Games > Netflix from Wednesday 22 November
Thought you'd seen the last of those unsettling, fuchsia-clad Squid Game guards that haunted your nightmares? Think again. Ahead of the second season of Hwan Dong-hyuk's Squid Game comes this immersive competition where contestants can win up to $4.56 million – the biggest cash prize in reality television history. Through a series of cut-throat games, 456 players will soon learn just how far they're willing to go to succeed.
Our Disney+ pick: Culprits

Find Culprits in Apps & Games > Disney+ now

Family man Joe Petrus is living the American dream with his fiancé and step-kids. However, unbeknownst to them, Joe was involved in a mysterious crime three years ago and now his dangerous past is about to catch up with him. When a killer starts targeting the crew behind the crime, Joe realises it's only a matter of time before his family is targeted. He returns to London to track down his old gang and find out who is coming after them.
How to access the Virgin TV Ultra HD channel
You'll find all the details explaining what you need here. Then simply search for Virgin TV Ultra HD channel (CH 175/199) to easily access Virgin TV Ultra HD. Don't have a 4K TV? Never fear, because you can also watch the Virgin TV Ultra HD channel through your HD TV. Lucky you!
*Please note, if you watch TV on a TiVo® box (excluding the V6 box, powered by TiVo®), you will not have access to UHD on Virgin TV. Why not upgrade to a Maxit, Full House or a VIP customer package with a V6 or V360 box, so that you don't miss out on hundreds of fantastic shows and brilliant movies in glorious ultra HD, all in one place.
TV channels: Channels, content and features available depend on your chosen package. Channel line-ups and content are subject to change at any time and to regional variations.
HD: HD TV set, V HD Box, TiVo box, Virgin TV V6 box or Virgin TV 360 box connected with HDMI cables required for HD channels. Number of inclusive HD channels depends on package.
Virgin TV UHD channel: Available to Maxit/Full House TV customers only. Primetime only – see channel for programming schedule each day. 4K enabled TV/device and V6 box required to watch content in UHD. Quality assumes your equipment is working at optimum standard.
Catch Up TV: Catch Up TV content available for up to 7 days or up to 30 days after broadcast, depending on content.
On Demand: Content available to view depends on TV package. Time limits apply for viewing chargeable On Demand content – see virginmedia.com. Once purchased, all chargeable On Demand content must be viewed within 48 hours. Premium channels and upgrades must be kept for at least 30 days.
Premium channels (add-ons): 30 days' notice required to remove premium channels/packs.
Netflix: Netflix subscription required at extra cost.
Disney+: Disney+ subscription required at extra cost.

Amazon Prime Video: Amazon Prime subscription required at extra cost. 18+. Click here for T&Cs.
Paramount+: Paramount+ subscription required at extra cost. TV 360 and Stream customers only. Simply sign up online, then log in on the box. And because Paramount+ is fully integrated into Virgin TV 360 and Stream, you can search without even going into the app. Just select Search & Discover from the Home menu and type in the name of the show or movie you're after. You can also voice search Paramount+ shows with your remote, or say "Paramount Plus" to get to the app even faster.
TNT Sports (from 18 July 2023) can be taken as an add-on at additional monthly cost. Premium channels and upgrades must be kept for at least 30 days.
Sky Entertainment UHD: Sky Entertainment UHD subscription required.
Sky Cinema UHD: Sky Cinema UHD subscription required.
Sky Sports UHD: Sky Sports UHD subscription required. Sky Sports HD channels £7 per month when subscribing to Sky Sports SD channels.
TV Go: Content available to view depends on TV package. Not all channels/content from relevant pack available. Live streaming and On Demand requires broadband/WiFi or 3G/4G/5G access. UK only. Access via PC, Mac or TV Go App (selected iOS devices and Android™ devices only). Maximum 5 compatible devices per account can watch TV.