Skip to main content
Virgin Media announces new 'Help for Home Learners' initiative for schoolchildren and their families
3 February 2021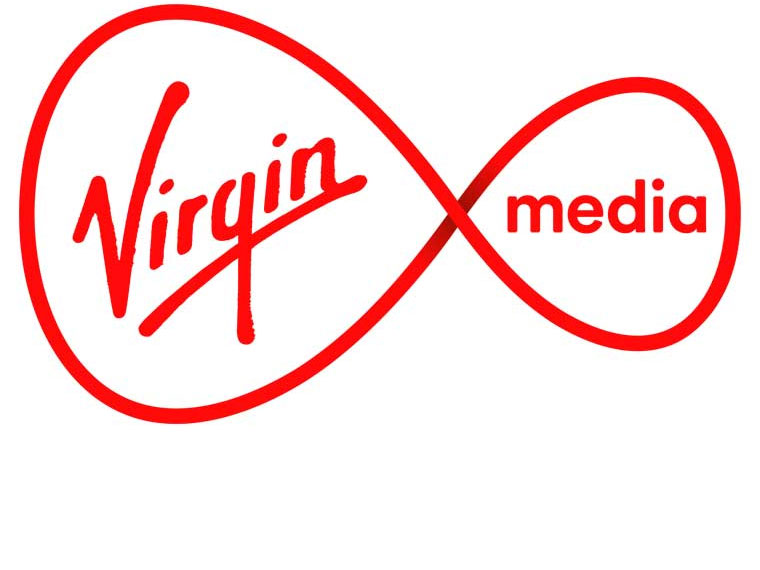 Virgin Media has today launched a new initiative to help home learners and families facing financial difficulty during the national lockdown.
Through a package of devices and data, building on existing measures already in place, Virgin Media is stepping up efforts to support families across the country to ensure they have the tools and connectivity needed to take part in remote learning while schools remain closed.
As part of its comprehensive support package, Virgin Media is partnering with the charity Business in the Community to fund and distribute 1,500 laptops and mobile dongles to schoolchildren and young adults in the UK who are struggling to learn virtually. Each laptop will come with a 4G dongle containing 25GB of data per month, which is simply plugged into the device to get home learners instantly connected to teachers, educational tools and online classes.
It comes as England rugby star, Maro Itoje, has been calling on businesses to do what they can to support families in need in order to close the 'digital divide'. Virgin Media has been inspired by Maro's campaign and is proud to stand with him on supporting schoolchildren across the nation during this challenging time.
Maro Itoje, England International rugby player, said:
"My ask was simple – step up and be counted. Virgin Media has done just that, acting swiftly to address all points of concern to guarantee children across the UK have access to vital learning during school closures and the company should be congratulated for that. Without the closing of this deficit, the social divide only broadens, making reintegration into the classroom environment near-impossible for the most deprived."
Paul Buchanan, Director of Delivery and Impact at Business in the Community, said:
"With families facing the challenges of remote online learning during this worldwide crisis, Virgin Media's significant donation will really make an impact.
Our National Business Network will work with schools to ensure these computers go to the pupils who need them. Relying on technology has become essential to education, and we're proud that Virgin Media has led the way. However, we know that there are still thousands of school children in the UK who are struggling to learn online. We need more businesses to follow Virgin Media's example and act now to support our nation's future."
Jeff Dodds, Chief Operating Officer at Virgin Media, said:
"Since the start of the pandemic, we have been supporting our customers and helping to close the digital gap for those most in need.
"Remote learning can be tough enough without the added pressures and worry of affording devices and connectivity, so we wanted to step up and lend a hand. Our Help for Home Learners initiative will put devices and data into the hands of schoolchildren which, alongside free data boosts and our dedicated Essential broadband package, will mean more pupils can continue their education while schools are closed."
Trade-in for teaching
As a way to further boost the number of devices available, Virgin Media will soon be providing a simple route for the public to donate any spare second-hand laptops and devices through its existing mobile 'trade-in' partner. Further details will be shared with customers in due course.
Separately, Virgin Media has asked some of its suppliers and partners to join the company in providing donations, along with its employees.
Extra data and zero rating
The 'Help for Home Learners' initiative also incorporates existing measures Virgin Media has put in place, with the provider working with the Department for Education since last year to offer an additional 20GB of mobile data per month to families who may be struggling. This is alongside zero-rating the Oak National Academy portal, which allows children to access online classes and resources without using any of their mobile data. Virgin Media's broadband packages already come with no data limits or caps.
Kids TV
To help keep children entertained outside of school time, Virgin Media is, again, making a number of kids pay TV channels and on-demand programming available to all TV customers during the month of February, at no extra cost.
A summary of the 'Help for Home Learners' initiative:
Working with Business in the Community to donate 1,500 laptops and dongles, loaded with 25GB of data per month, to families in need
Using its existing device 'trade-in' partner, Virgin Media will soon give people a simple way to donate spare laptops and devices
Offering an additional 20GB of free mobile data per month to families facing financial difficulties via the Department for Education's Get help with technology scheme. More information available here
Zero-rating access to the Oak National Academy learning resources website meaning pupils can access the service without using any of their mobile data.
Virgin Media is also helping families facing financial difficulties and vulnerable customers stay connected through the following measures:
Offering vulnerable customers who are on Pay As You Go contracts 500 minutes, 500 text messages and 1GB of extra data at no extra cost every month, while vulnerable customers on Pay Monthly contracts can receive unlimited minutes and 10GB of additional data every month. Both offers are available until the end of March
Virgin Media's Essential broadband service offers an affordable, reliable and hassle-free connection for new and existing customers who receive Universal Credit. The plan costs £15 per month for 15Mbps with no fixed-term contract length and no price changes while Universal Credit payments are being received. Applications can be made here.
This announcement today comes as a recent study from Assembly Research revealed that UK mobile and broadband operators have, together, provided almost £1 billion (£940 million) worth of support to consumers and businesses affected by Covid-19 since the pandemic began last year, with the majority of those measures targeted at vulnerable consumers.
ENDS
Notes to editors
The 4G dongles will come with 25GB of mobile data that will initially be available for two months
The scheme helps meet the urgent need for devices, with Ofcom's analysis suggesting that between 1.1 and 1.8 million children do not have access to a laptop, tablet or desktop to go online, and 7% of families only have access to the internet on their mobile phones.
The Department for Education's Get help with technology programme is available for families facing financial difficulties. Eligibility checks are carried out by DfE with the 20GB of mobile data added to a customer's account by Virgin Mobile at no extra cost within 24 to 48 hours. More information is available from the Department for Education's website
For more information on Virgin Media Essential broadband plan click here
Virgin Media is making a number of kids pay TV channels and on-demand programming available to all customers, at no extra cost, from 1 February until 2 March. They are: Cartoon Network, Cartoon Network HD, Cartoon Network +1, Cartoonito, Boomerang, Boomerang +1, Nickelodeon, Nickelodeon HD, Nickelodeon +1, NickToons, Nick Jr, Nick Jr Too
Virgin Media has extended free access to the Hopster app until 31 March 2021. Customers can access the app via their Virgin TV V6 set-top box
About Virgin Media
Virgin Media offers four multi award-winning services across the UK: broadband, TV, mobile phone and landline.
Our network delivers the fastest widely-available broadband speeds to homes and businesses. We're expanding this through continued investment in our Project Lightning programme, which has seen our network footprint reach an additional 2.4 million premises so far to pass 15.2 million UK premises overall. We are also investing to bring next-generation gigabit speeds to our entire broadband network by the end of 2021, with progress so far making us the UK's largest gigabit network.
Our interactive TV service brings live TV, thousands of hours of on-demand programming and the best apps and games to customers through a set-top box, as well as on-the-go through tablets and smartphones.
Virgin Mobile launched the world's first virtual mobile network and offers fantastic value and innovative services with 4G connectivity. We are also one of the largest fixed-line home phone providers in the UK.
Through Virgin Media Business we support entrepreneurs, businesses and the public sector, delivering a range of connectivity and tailor-made services.
Virgin Media employs around 12,000 people directly in the UK and is part of Liberty Global, one of the world's leading converged video, broadband and communications companies. Liberty Global connects 11 million customers through operations in six countries across Europe subscribing to 25 million TV, broadband internet and telephony services. It also serves 6 million mobile subscribers.
About Business in the Community  
Business in the community is the oldest and largest business-led membership organisation dedicated to responsible business. We were created nearly 40 years ago by HRH The Prince of Wales to champion responsible business.  We inspire, engage and challenge members and we mobilise that collective strength as a force for good in society to:   
Develop a skilled and inclusive workforce for today and tomorrow; 
Build thriving communities where people want to live and work; 
Innovate to sustain and repair our planet. 
About BITC's National Business Response Network
BITC's National Business Response Network connects national and local community groups, small businesses, local authorities and charities with businesses and brands who can offer support. Our mission is to match business resources to community needs in the right place, at the right time. The National Business Response Network platform tracks requests for help, offers of support, matches made and geographical reach.
We are proud to have the support of our founding partners, (AXA, the COVID-19 Support Fund and London Stock Exchange), our supporting partners (Assurant, Barclays, UPS and the National Lottery Community Fund) and our network partners (CBI, FareShare, In Kind Direct, the National Emergencies Trust, the Voluntary and Community Sector Emergencies Partnership, Neighbourly, RE:ACT and UK Community Foundations).
Businesses can sign up to help online, or call 0300 303 3993.