Skip to main content
Virgin Media gives its Ultimate Oomph customers a big broadband boost at no extra cost with launch of 636Mbps speeds
9 November 2020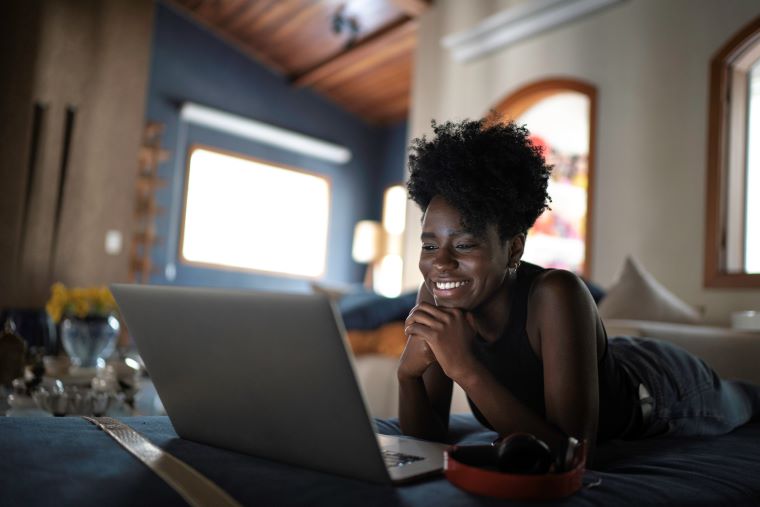 Virgin Media Ultimate Oomph customers across the UK will be upgraded to M600 Fibre broadband from M500 – with average download speeds of 636 Mbps - at no extra cost
The automatic upgrade means customers will experience broadband speeds nine times faster than national average*
The Ultimate Oomph bundle offers an incredible connectivity and entertainment line-up, including Sky Cinema HD, Sky Sports HD, BT Sport Ultimate, plus a SIM with unlimited mobile data and inclusive home phone calls
Virgin Media's Ultimate Oomph customers will benefit from a broadband speed boost as their average download connection speeds are lifted by 120Mbps - from 516Mbps to 636Mbps - at no additional cost.
The upgrade from M500 to M600 Fibre broadband is being rolled-out to existing customers now and is expected to be completed by the end of February. The supercharged bundle also provides average upload speeds of 41Mbps.
With blisteringly fast average download speeds of 636Mbps, Ultimate Oomph customers will experience a connection which is nine times faster than the national average. It means customers can download a large video game such as FIFA 2021 on Xbox One in just over 11 minutes, compared to over 111 minutes on the UK's average connection**.
Virgin Media's Ultimate Oomph bundle brings the best connectivity and entertainment all together in one place. Alongside broadband, it also includes two state-of-the-art Virgin TV V6 set-top boxes with 250 TV channels, including Sky Sports HD, Sky Cinema HD and BT Sport Ultimate, plus a SIM with unlimited data and inclusive anytime home phone calls.
Annie Brooks, Executive Director of Product at Virgin Media, commented:
"With our free broadband speed boost, Virgin Media's Ultimate Oomph customers can enjoy a lightning-fast connection nine times faster than the national average.
"Just the size of this upgrade, with an extra 120Mbps added, is faster than many other providers' top broadband package. This highlights our commitment to giving customers more value and a fantastic service at a time when fast, reliable connectivity has never been more important.
"Our Ultimate Oomph bundle offers an unrivalled connectivity and entertainment experience, with brilliant broadband, the best telly on the box, a mobile SIM with unlimited data, texts and minutes, plus inclusive home phone calls - so customers can always stay in touch with their loved ones.
"This is the latest in a series of epic upgrades we've given our customers this year and, with more to come, there's never been a better time to be a Virgin Media customer."
Keeping customers connected
As part of the Ultimate Oomph bundle, customers also benefit from Virgin Media's Service Promise. If a customer experiences an issue which results in a loss of broadband connectivity, they will receive unlimited 4G mobile data for at least seven days on all the Virgin Mobile SIMs registered to their account. In addition, customers on the Ultimate Oomph bundle can also book a next day engineer appointment to help get their connection back up and running as quickly as possible.
Virgin Media's Oomph bundles offer great value as they combine ultrafast broadband and a data-packed mobile SIM. Virgin Media's latest financial results highlighted the growing interest from consumers in combined connectivity bundles. As of the end of September this year, 23.4% of the company's cable customers also took a mobile product, with this percentage continuing to rise thanks to the success of Virgin Media's converged Oomph bundle offers.***
Find out more about Virgin Media's bundles at www.virginmedia.com
ENDS
Notes to Editors
*The average (median) broadband speed in the UK is 64Mbps. Source: Ofcom, UK Home Broadband Performance report published May 13 2020
** Download speeds calculated using www.download-time.com based on a 50.01 GB FIFA 2021 download for Xbox One.
With a connection of 636Mbps, FIFA 2021 can be downloaded in 11 minutes and 15 seconds. While with a connection of 64Mpbs, the game can be downloaded in 1 hour and 51 minutes and 52 seconds.
*** 23.4% represents the fixed-mobile convergence (FMC) rate. This is the % of the Virgin Media fixed broadband base that takes a postpaid mobile product (UK & Ireland)