Skip to main content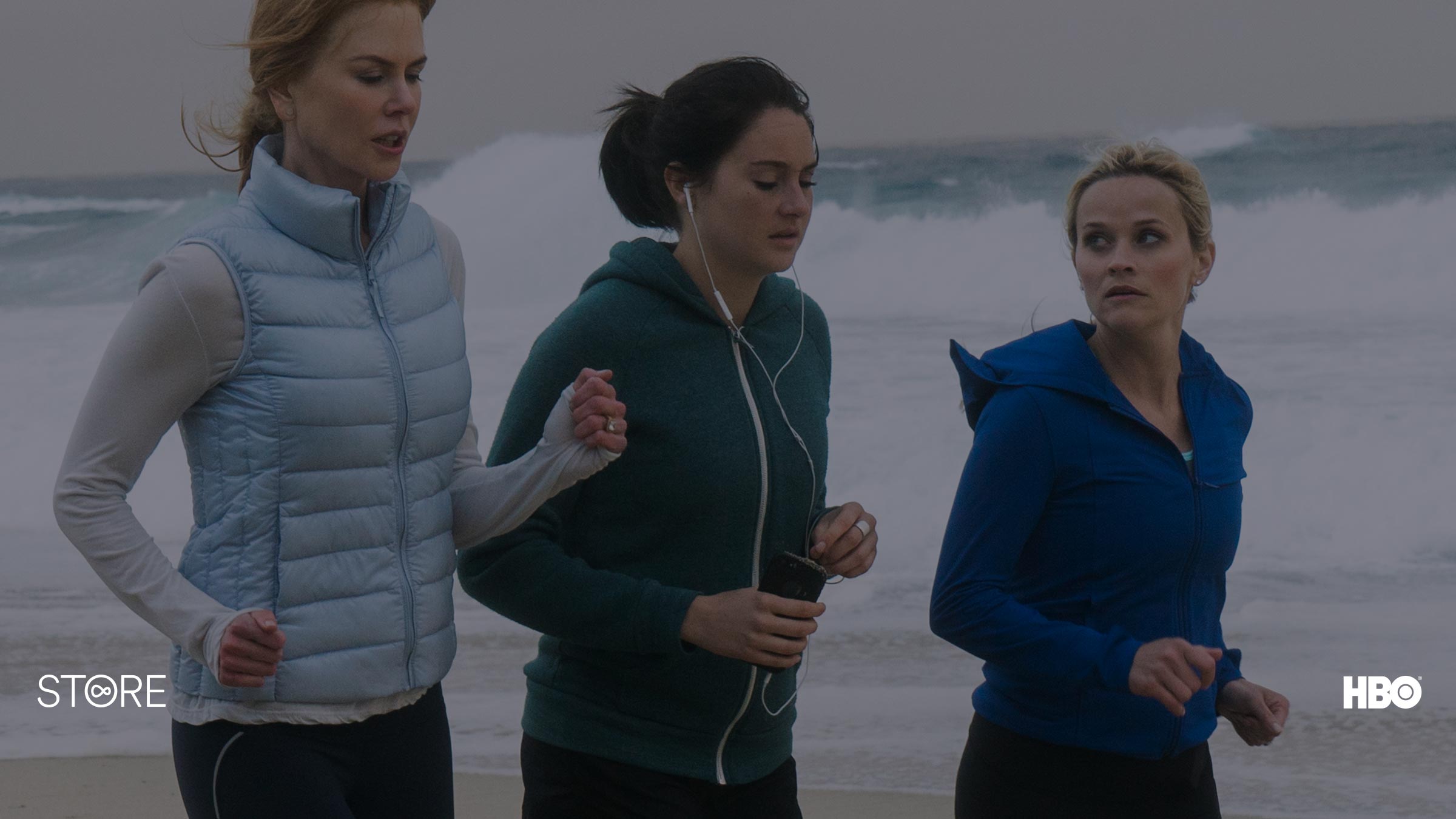 Discover one of the most talked-about shows around…
Big Little Lies season 1, available to buy on the Virgin Media Store for £9.99 from Monday 10 June to Sunday 16 June
Twists, turns, an A-list cast, and even more twists – Big Little Lies has got the lot. But don't just take our word for it. A winner of multiple Golden Globes, Emmys, Screen Actors Guild awards and Critics' Choice awards, this darkly comic drama can be filed under Absolutely, Positively, Irrefutably Unmissable.
And with the whole first season available to buy now on the Virgin Media Store, we think it's time you found out why critics and fans alike have been clambering over each other to sing its praises.

With a cast so blindingly good it should come with a health warning (Nicole Kidman, Reese Witherspoon, Shailene Woodley, Alexander Skarsgård and Laura Dern), this seven-episode series is sure to have you gripped from start to jaw-dropping finish. When Madeline (Witherspoon) and Celeste (Kidman) welcome single mom Jane (Woodley) into their idyllic California world, things soon take a dark turn. Their blissful, sun-kissed lives are about to unravel dramatically, because deceit, scandal and (gasp!) murder are afoot.
A deliciously devilish study of status, perfection and small-town neuroses, Big Little Lies is one of those dramas where watching one episode simply isn't enough. You'll feel compelled to devour it whole. Don't say we didn't warn you.
Already a fan of Big Little Lies?
If you know exactly why this show is so darn good, but are looking for your next addictive drama to get stuck into, click here to find about three shows available to buy on the Virgin Media Store you definitely need to know about.
Not heard about the Virgin Media Store?
It's the place where you can buy the latest and greatest movies and TV Box Sets, yours to watch again and again, at home or on the go. Sign up now at virginmediastore.com, choose from hundreds of films and TV Box Sets and start watching instantly.
Enjoy your purchases on your Virgin TV Box (TiVo®/V6), online, or on your registered iOS and Android devices with the Virgin Media Store app.
Show me the latest releases on the Virgin Media Store.
Virgin Media Store: Separate terms and conditions apply to the Virgin Media Store service. DVD included for movie purchases only. Purchases must be made on the website or set top box. Virgin TV subscription and our latest Virgin TV V6 box required to buy and watch via set top box – Store is not available on other boxes. Compatible device & browser required. Max 5 registered devices. Max 2 devices can stream content simultaneously. Stream and download in UK only (or while temporarily in the EU).
Image credits: Big Little Lies © 2017 Home Box Office, Inc. All rights reserved.