Skip to main content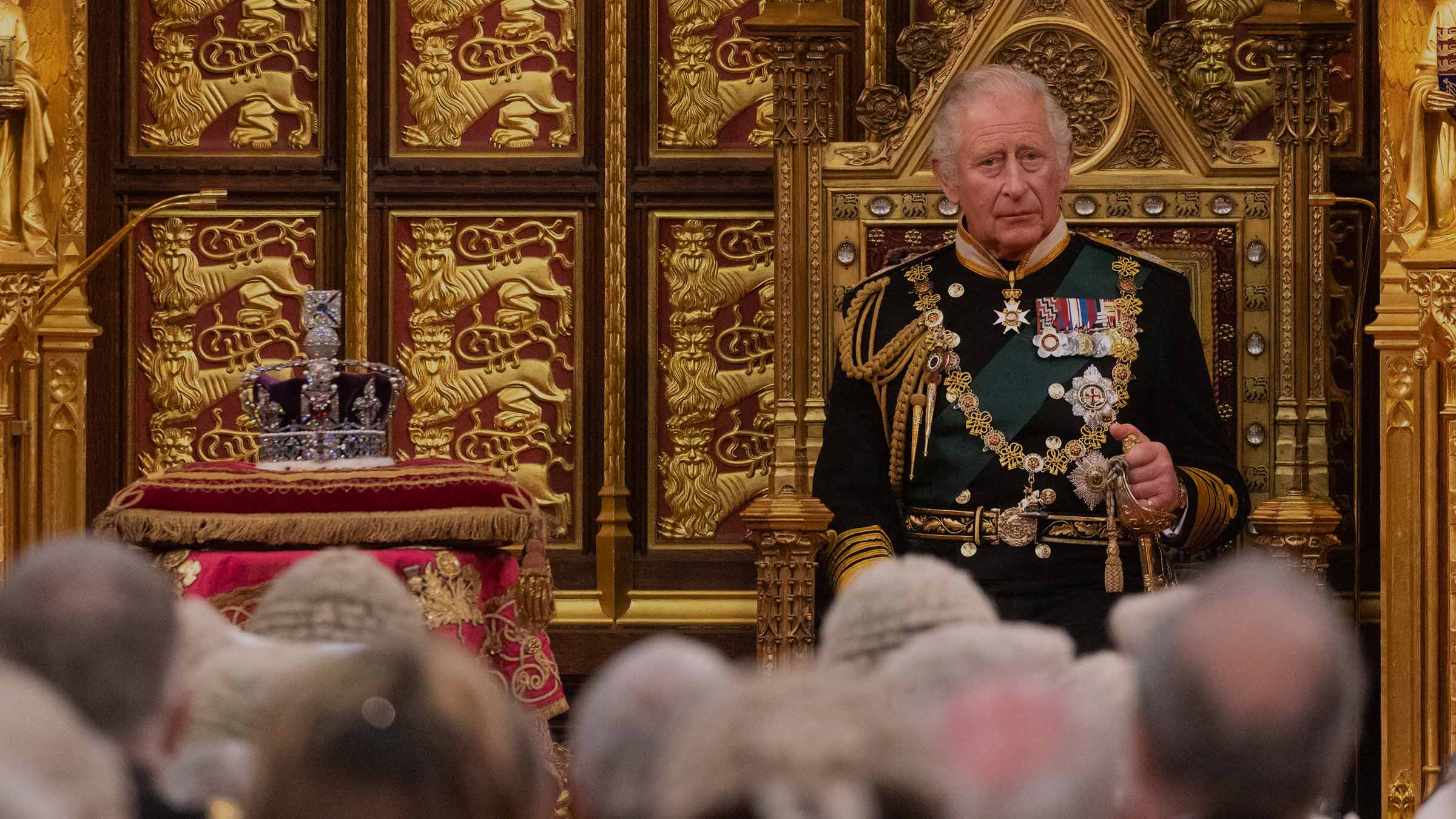 It's time to celebrate! Here's everything you need to know about when and where to watch the coronation – plus a brilliant line-up of royal content on telly
By Virgin TV Edit

You may have heard there's a big event happening this weekend. In the first coronation in nearly 70 years, the ceremony and celebrations will be televised around the world for viewers to watch the crowning of King Charles III and Queen Consort Camilla. It's a day for the history books!
And if you're planning on taking a front row seat (AKA your living room sofa), we've got you covered.
From 10.15am on Saturday 6 May you can catch this historic day live on BBC One HD (CH 101) and BBC Two HD (CH 102) and in Apps & Games > BBC iPlayer. There will also be footage shown from 10.45am on ITV1 HD (CH 103) and ITVX (Apps & Games > ITVX).

There's plenty of build-up coverage leading to the main event too, from 7.30am on BBC One HD (CH 101) and BBC Two HD (CH 102), 8.30am on ITV1 HD (CH 103) and from 9am on Sky News HD (CH 602), meaning that you won't miss a moment of the grand spectacle.

Plus, for even more telly fit for a royal over this special weekend, don't miss your chance to look back on the coronation's most splendid moments in The Coronation: A Day To Remember at 7pm on Saturday 6 May on BBC One HD and a star-studded musical celebration in The Coronation Concert at 8pm on Sunday 7 May on BBC One HD. We can't wait!
Want to get the party started already? Then you can start your royal celebrations earlier with our two brilliant collections of must-watch telly: Meet The Royals and Best Of British.
Keep scrolling to see our edits of fascinating, fun and feel-good shows that will get you excited for the coronation. You can access them all via On Demand or Box Sets.
For V6 and 360 customers
On the day of the coronation, we're making the experience as immersive as possible. Customers will be given access to all the action at Westminister Abbey in ultra high definition via Sky News UHD (CH 607) or on our dedicated pop-up channel (CH 136 in the Entertainment section). Both channels will be named Sky News UHD for the day, and are yours for no extra cost from 9am to 5pm on Saturday 6 May.
That means you can stream every moment of pomp and pageantry with stunning, pixel-perfect clarity. And as both channels will be running the coronation without ads, there will also be zero interruptions – so you can just sit back and soak up the UHD splendour (glass of bubbly and slice of coronation quiche optional).
If you don't have a UHD TV, you can still tune in to the ceremony and more on our HD channels.

Meet The Royals
Whether you're curious about our future king, want to explore the traditions of the Royal Family or take a trip back in time, our Meet The Royals collection is packed with history, interviews and plenty of different perspectives in documentaries that offer new insights into King Charles III and his illustrious family.
Charles: Our New King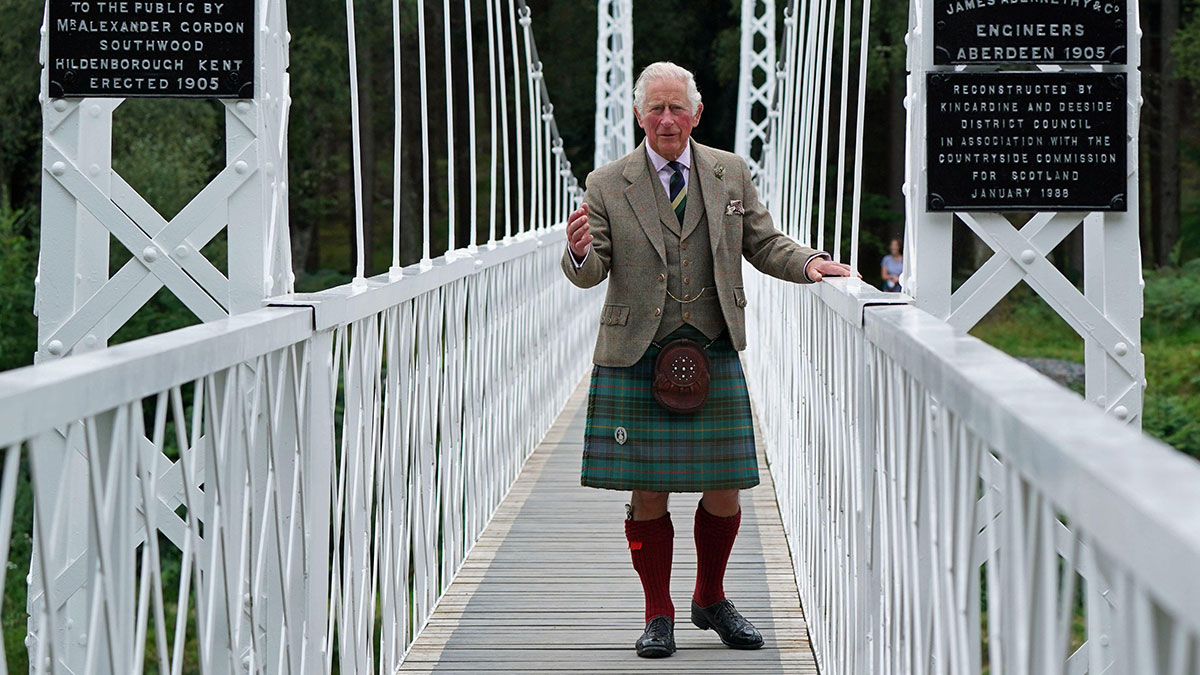 Find it in Apps & Games > Channel 4
Touching on everything from King Charles' formative years to Princess Diana's death, this two-part documentary creates a portrait of Charles III, unearthing archival footage and featuring in-depth interviews with royal watchers.
Prince Charles: Inside The Duchy Of Cornwall
Find it in Apps & Games > ITVX
Long overseen by Charles III in his previous role as the Duke, the Duchy of Cornwall is a unique royal estate as well as a thriving business that embraces its royal owner's environmental principles. This two-part series captures the highs and lows of a year on the estate and includes interviews with the King, as well as tenants and staff.
King Charles III: A Modern Monarch
Find it in On Demand
This compelling one-hour documentary explores whether Charles III is likely to modernise the monarchy in the face of the challenges ahead – not least a country divided in its loyalty to the institution.
Charles: 50 Years A Prince
Find it in Apps & Games > ITVX
As Prince of Wales from the age of 21, Charles developed a deep, abiding respect for the Welsh people, the countryside and its history. The interviews and footage for this documentary were captured during one of his annual tours of the area.
Behind The Palace Walls
Find it in On Demand
No stone is left unturned in this deep dive into royal relationships, with each of the four episodes devoted to a different theme and unpicking the dynamics behind royal wives, siblings and children.
Secrets Of The Queen's Coronation
Find it in Apps & Games > Channel 4
We hear from both a maid of honour and a pageboy in this behind-the-scenes look at Queen Elizabeth II's coronation in 1953. It's a nostalgic and revealing trip into the past featuring rare colour footage and testimonies from staff and guests who attended.
The Queen & Charles: Mother And Son
Available in On Demand
The Royal Family are notoriously tight-lipped about their personal beliefs, but with the help of royal commentators, this documentary pieces together the convictions King Charles III shares with his mother as well as the ways in which their philosophies differ.
Elizabeth Windsor
Available to buy now on Virgin Media Store
Though Queen Elizabeth II was seen as a stalwart, stable presence for decades, this engrossing documentary reminds us that her young life was filled with drama, including the shock of her uncle's abdication and her father's early death, as well as a tumultuous romance with Philip Mountbatten.
Secrets Of The Royal Gardens
Find it in Apps & Games > Channel 4
Whether you're a passionate gardener or just the proud owner of a single houseplant, you'll be awed by this four-part series and surprised by some of the little-known facts it reveals about London's Royal Parks. You'll also peek behind the gates at Buckingham Palace, and take a tour through the estates of Windsor Castle and King Charles' beloved Highgrove.
Best Of British
We've also curated a brilliant selection of uniquely British shows that are loved by audiences around the UK and beyond! Take your pick from this collection of heartfelt sitcoms, fascinating documentaries and shows featuring national treasures (we're looking at you, David Attenborough).
The Great British Bake Off
Find series 8-13 (numbered 1-6) in Apps & Games > Channel 4. Series 1 + 6-9 are also available in On Demand
Ah, this is the television equivalent of a big hug. Dive into any season and you'll be sure to find a cast of loveable and often eccentric members of the great British public, gentle ribbing between presenters and judges and minor jeopardy involving un-proved dough or soggy bottoms. It is, in short, a perfect British show.
Gavin & Stacey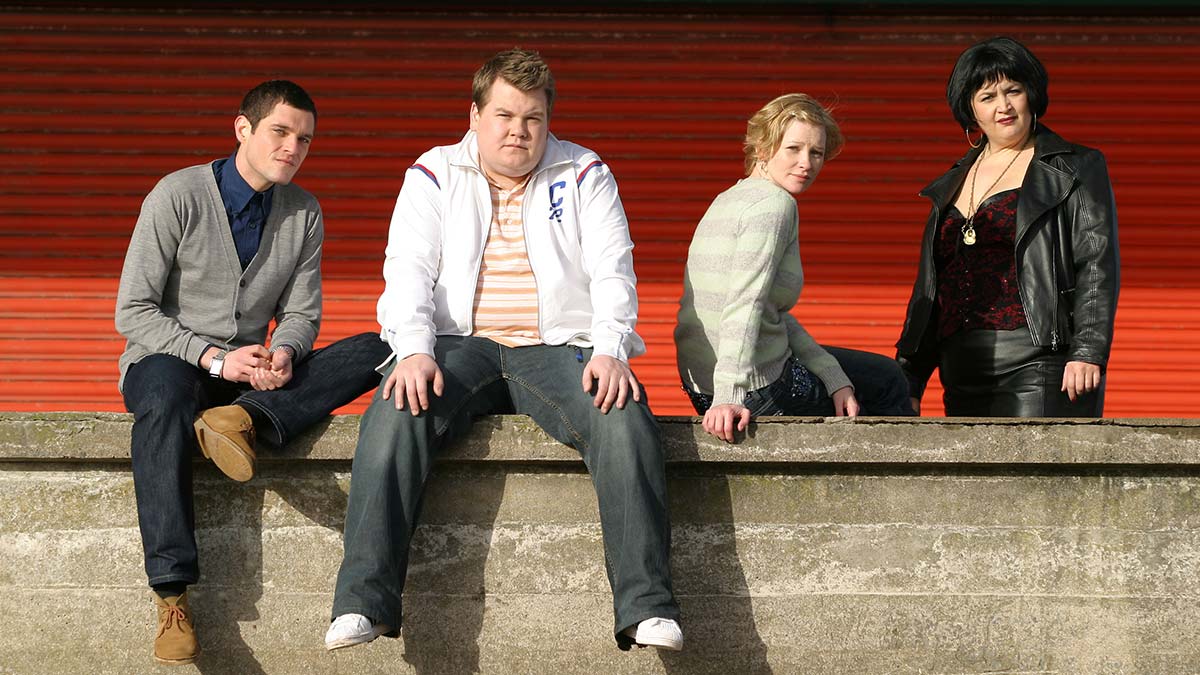 Find series 1-3 and the special in On Demand
This sitcom ended back in 2010 and we're still not over it (thank goodness for the one-off Christmas special in 2019). The story revolves around the meet-cute and romance of the titular characters, one from Wales and one from Essex, but the charm of the show lies with the hilariously well-drawn supporting cast, including breakthrough roles for Rob Brydon (The Trip) and James Corden (Cinderella).
Attenborough At 90: Behind The Lens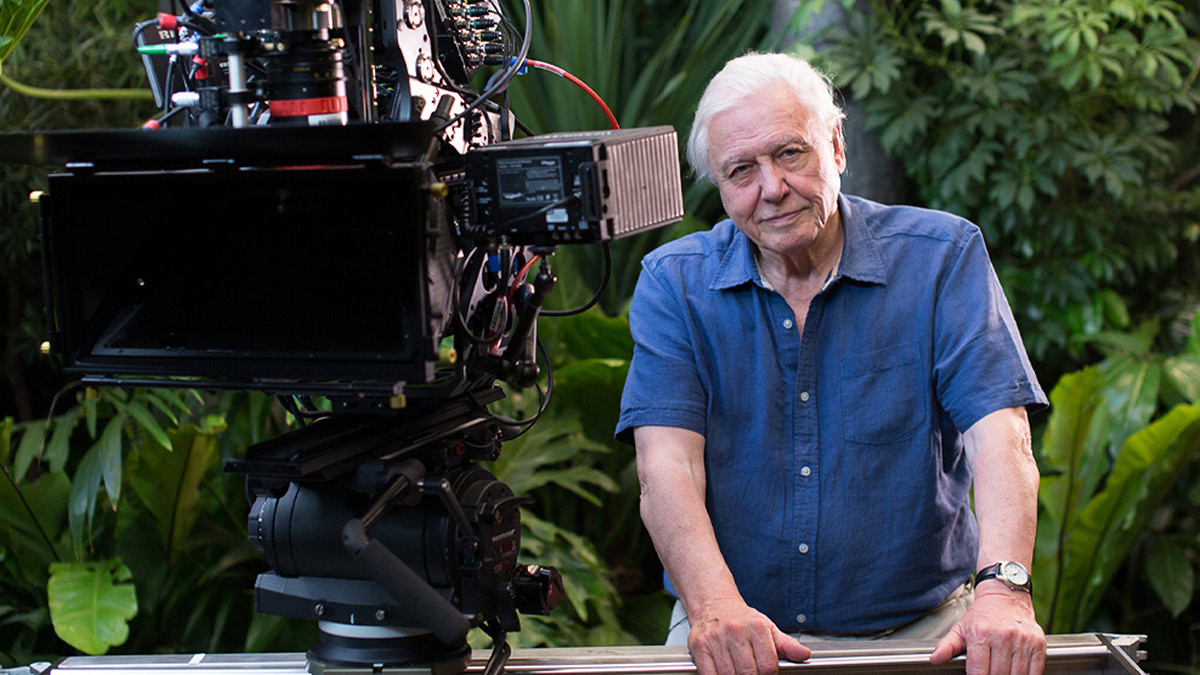 Find it in On Demand
We didn't need proof that David Attenborough is one of the world's kindest, most principled documentary makers and climate activists. But even so, we're delighted to watch a film that proves exactly that, compiling new interviews, plenty of behind-the-scenes footage and some of the most astounding clips from his long career.
The Royle Family
Find series 1-3 and the 2006 and 2009 specials in On Demand
It took only three series for the Royle family to imprint themselves indelibly on an adoring audience (it returned for some later specials). Created by the late Caroline Aherne, it chronicled – often in real time – the hilarious ups and downs of a sofa-bound, telly-centric family in Manchester. We still miss checking in with the lazy, acerbic Jim (Ricky Tomlinson, Brookside), his long-suffering wife Barbara (Sue Johnston, Downton Abbey) and their equally unmotivated grown-up children, including Aherne herself.
Britpop: The Music That Changed Britain
Available now in On Demand
The 1990s saw the remarkable emergence of this uniquely British musical genre, and we remember the era's rivalries and scandals almost as well as we remember some of its music. This four-part series revisits all of it – there's a whole episode devoted to the Oasis vs Blur chart battle and feud – and features archive concert footage, along with old and new interviews.
Hancock's Half Hour In Colour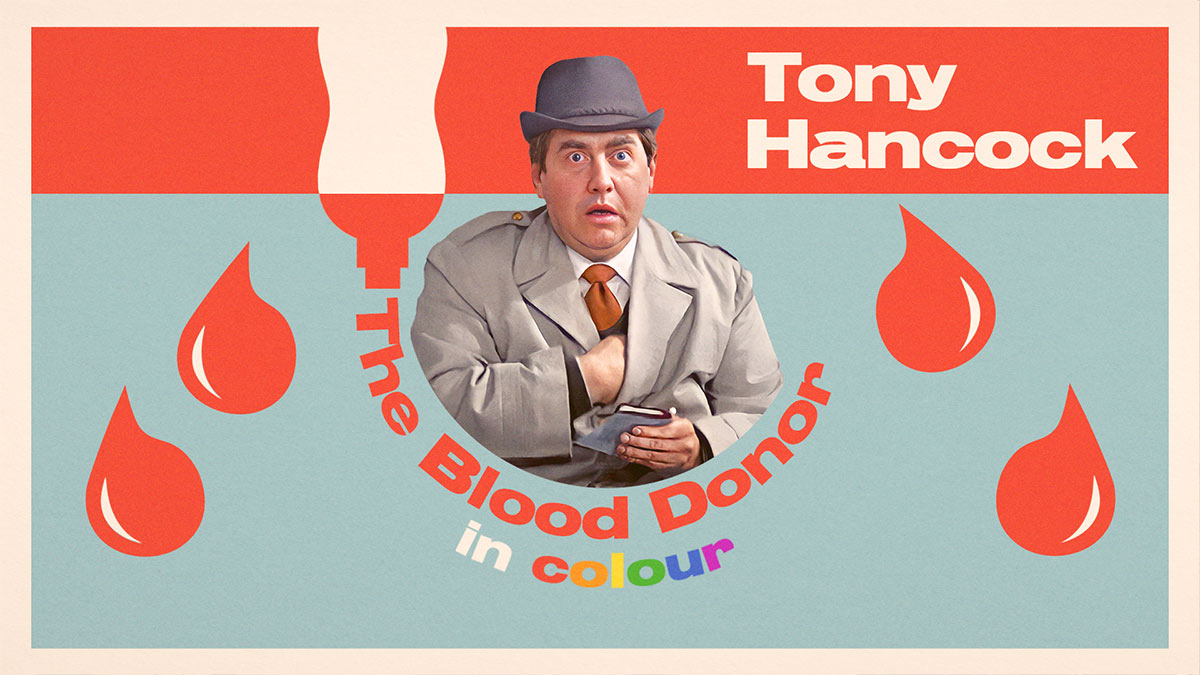 Find it in On Demand
One of Britain's most cherished comedians, Tony Hancock, stars as Anthony Aloysius St John Hancock of 23 Railway Cuttings, East Cheam, in this classic sitcom. The radio-to-screen series follows the comedian's grand plans that are often ruined by his pomposity, bad luck or the devious Sidney Balmoral James (Sid James, Carry On). You can now see two of the most celebrated episodes, Twelve Angry Men and The Blood Donor, in colour thanks to cutting-edge TV technology.
Lionesses: How Football Came Home
Available to buy now on Virgin Media Store
This documentary celebrates the extraordinary journey of the England women's football team, giving unrivalled insight into their 2022 European Championship victory that made history. With personal home movie footage, childhood stories and the Lionesses themselves, it's a moving and inspiring story of women who defeated the odds to achieve unprecedented success.
Landscape Artist Of The Year
Find series 1-8 in On Demand
Join Stephen Mangan and Joan Bakewell as they host this competition in which talented artists paint pictures fit for a royal palace. Under the watchful eyes of judges Kate Bryan, Kathleen Soriano and Tai-Shan Schierenberg, the contestants pitch easels across the nation to capture Britain's stunning scenery.
Dad's Army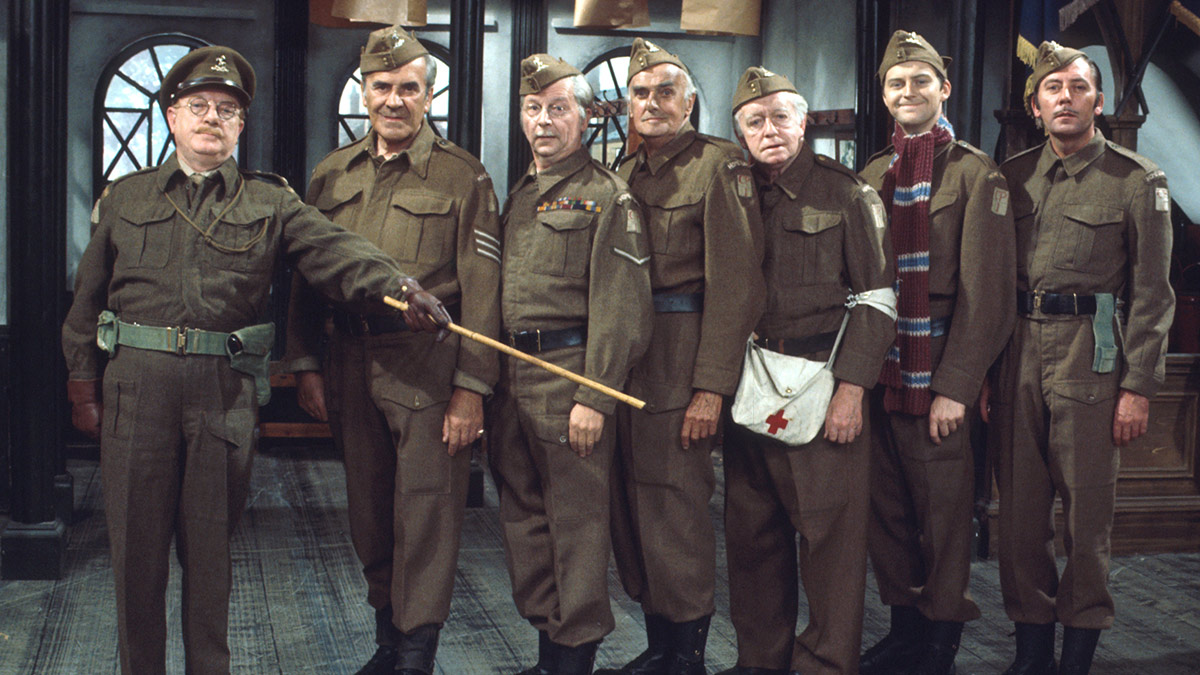 Find series 1-9 in On Demand
The classic British comedy Dad's Army will still have you in stitches after all these years. The series follows the comical adventures and mishaps of a local Home Guard contingent during the Second World War, as the squad made up of townsfolk too old or unfit to join the British Army tries to keep Warmington-on-Sea safe from the Germans. Starring Arthur Lowe, John Le Mesurier, Clive Dunn and Ian Lavender.
TV channels: Channels, content and features available depend on your chosen package. Channel line-ups and content are subject to change at any time and to regional variations.
HD: HD TV set, V HD Box, TiVo box, Virgin TV V6 box or Virgin TV 360 box connected with HDMI cables required for HD channels. Number of inclusive HD channels depends on package.
Virgin TV UHD channel: Available to Maxit/Full House TV customers only. Primetime only – see channel for programming schedule each day. 4K enabled TV/device and V6 box required to watch content in UHD. Quality assumes your equipment is working at optimum standard.
Catch Up TV: Catch Up TV content available for up to 7 days or up to 30 days after broadcast, depending on content.
On Demand: Content available to view depends on TV package. Time limits apply for viewing chargeable On Demand content – see virginmedia.com. Once purchased, all chargeable On Demand content must be viewed within 48 hours. Premium channels and upgrades must be kept for at least 30 days.
Virgin Media Store: Separate terms and conditions apply to the Virgin Media Store service. Purchases must be made on the website or set top box. Virgin TV subscription and our latest Virgin TV V6 box required to buy and watch via set top box – Store is not available on other boxes. Compatible device & browser required. Max 5 registered devices. Max 2 devices can stream content simultaneously. Stream and download in UK only.
Image credits: Gavin & Stacey © BBC
Dad's Army © BBC
Hancock's Half Hour In Colour © UKTV